Trish from Hirie
is creating a perfect mess of music.
Select a membership level
remembering why I started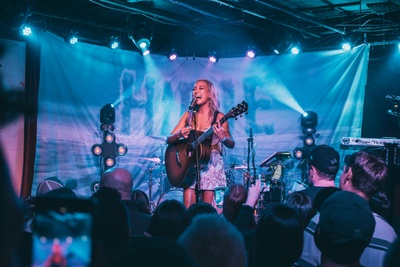 Any amount of money is a GREAT contribution for a creative artist like myself. So let me start by giving thanks :) 
Receive access to an acoustic cover I will be releasing once per month exclusively for patreon. 
Be included in our chats regarding what song to cover! <3
art is cheaper than therapy
I remember having a hard time keeping my checking account above $5 so just in case you're wondering, I know the value of a hard-earned buck. So thank you for this contribution towards my creative freedom :)
Receive all of the above plus:
Access to incomplete song ideas, my handwritten scribbles, voice memos and old and unreleased demos. I want to know what you think about them! 
Once per month Q&A : we can chat about anything you'd like, pertaining to my music and life-story! 
cookin up classics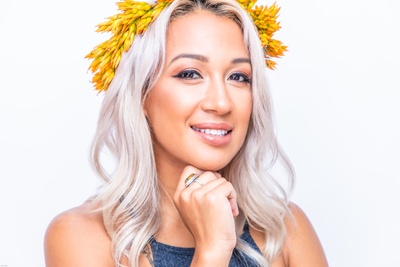 As somebody who flinches at the thought of Spotify premium, THANK YOU for contributing this much to your travel-sized 5'2'' creative :) 
Receive all of the above plus:
I will randomly live-stream my creative process (songwriting over riddims, writing new lyrics out and performing or rehearsing new material). 

When a song is done, even as a demo, I'll have it available for you to stream.
About
Aloha friends and patrons,

My name is Trish - lead singer for reggae band, Hirie :) 

I've decided to join Patreon as a way to break out of my introverted normalcy. I have a knack of hiding music, emotions and thoughts that I'd really rather give to you. With the current events at hand and times being difficult for artists such as myself I thought what better a time to allow my music to carry on through it? Join me on this new venture and lets see what happens! Taking a giant leap here but feeling good with you by my side.  

With L O V E,

(Your messy friend and artist)
Trish. 

By becoming a patron, you'll instantly unlock access to 114 exclusive posts
By becoming a patron, you'll instantly unlock access to 114 exclusive posts
Recent posts by Trish from Hirie
How it works
Get started in 2 minutes