Trivia with Budds
is creating Podcasts, Videos, and Live Events
Select a membership level
I Am Groot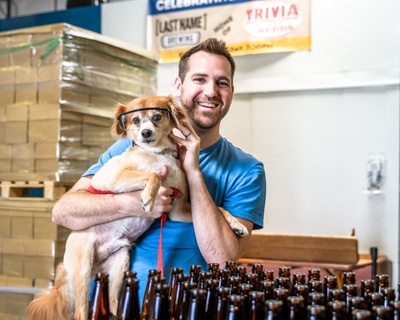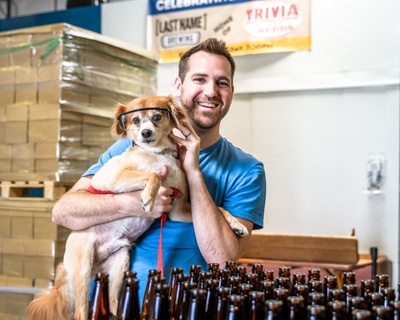 I. AM. GROOT! Every dollar a month or more donator will get a sincere THANK YOU in the show notes or sometimes in the audio somewhere in each episode published. Plus, get access to the Trivia with Budds WIX App, a great place to meet and hang with other trivia lovers. Thanks for digging this show!

Baby Yoda Stealing Blue Cookies
You are just as awesome as Baby Yoda when he stole those blue cookies from that other student on Season 2 of The Mandalorian! Join this $3 tier and get a monthly link sent for our brand new TRIVIA HANGOUTS! These will be monthly and around 30 minutes and on Zoom, so you can hop on, see some other trivia pals, and win some prizes in quick games with me! Dates and times will vary based on schedule for the month. Can't wait to see ya!  

Neville/ Nagini with Sword of Gryffindor
Wasn't that a cool part in the last Harry Potter movie? You are that cool! For donating $5, you can send me some of your favorite topics to contribute to the show! A new signup sheet will be provided so you can get all your picks for the whole year in at once!

About Trivia with Budds
Dear pop culture trivia fan,

Since its inception in 2012, Trivia with Budds has been dedicated to bringing you the best live pop culture trivia events in LA! What started out as a side hobby has turned into my full time business/obsession. From live trivia games, to special themed events and private parties to a daily podcast, the brand and the fun just won't stop! 

And that's just scratching the surface. To continue to put out content that you love, I need your help!

By becoming part of my Trivia with Budds family, you'll be assisting me with not just the day-to-day operations of running a trivia hosting business, but also helping me plan for future projects and plans. With your patronage, you'll be allowing me the time and resources to not only produce the DAILY (as of June 2018!)  but also to create much more trivia-based content for you to consume, support artists that support me with great prizes and giveaways, create new merch and unique products based around trivia, and get me into your hometown to run a solid live trivia event! You'll be a part of taking Trivia with Budds to the next level, and I will be eternally grateful for your contributions. 

How it all breaks down:
More trivia-based content: I'm looking to give trivia fans something to listen to, watch, or play daily, whether it's a podcast, an online video, or an emailed quiz. I want to be your ultimate source for pop culture trivia consumption which can take the form of almost any type of media.  

Support artists that support me: One of my missions with running Trivia with Budds is curating friends and artists that I think my players would LOVE. One of the ways I do this is by purchasing artwork, stickers, posters, albums, books, and tons more from talented friends of mine that make great stuff, which I then award to you in the form of a podcast giveaway or a live event prize. I'm a big fan of pushing the stuff I like on others, and your patronage would help build existing and new relationships with super savvy folks.  

New products and merch around trivia: T-shirts about specific episodes of the show, pop culture crossover items with franchises you love, and unique gifts for you, your friends, and family are my main focus with you contributions. I will do my best to provide some truly awesome swag of the highest quality for years to come. 

Trivia in your hometown, with me:  I love interacting with fans on Instagram, iTunes, Facebook, and everywhere else online, but man, I'd absolutely LOVE to be able to setup live events not just near me in SoCal, but by you in wherever you live! Patrons supporting this page will directly influence where special events can take place, and their donations will be help me arrange travel, gas, hotels, and all the other tiny stuff that goes into putting on a quality live event elsewhere. 

Do you live in Alaska and love Trivia with Budds? I've never been to Alaska, so let's get me up there for some ice fishing, some questions about Anchorage, and a whole ton of fun. 

But what do you get out of this, you ask?
As a comedy-trivia podcast, you're going to get some seriously awesome perks and rewards for supporting my efforts. Reward tiers change up about every 6 months or so. Some rewards, like a signed Sharknado Beach Victim #1 headshot, could be one-time, but something like additional bonus episodes around certain topics could pop up weekly. As a patron, you will receive patron-only content designed to enhance your weekly trivia playing/viewing/listening opportunities. And these are just a few of the ideas. You'll help drive this ship, and you'll be a big part of me and my family's daily happiness. 

That's the cut of my jib!

From the first time I hosted a trivia night at The Snuggery in the Edison Park, IL neighborhood of northern Chicago, I knew that my goals as a standup comedian had been elevated to something bigger than just telling jokes. At almost 2500 trivia shows, nearly 500 podcast episodes later, and over 300k downloads, I've never been happier about the direction my life has taken me. I do these things for people that truly like what I do, for the player that gives me a high five and thanks me for introducing him to his now-girlfriend on another trivia team at a brewery; and for the podcast listener who writes me and tells me they've listened to every episode battling against their spouse on road trips and always want more. Without you, I'm just a guy pretending I host a game show. With you, I'm my best self, a machine that won't stop putting out quality content until my bones cease to exist. 

I'm super excited about the plethora of new ideas brewing for fans of what I do, and I can't thank you enough for wanting to be part of making it all happen. 

Thanks for your time, your dedication, and your patronage. I'll do my best to match you on all those things as long as I'm breathing. 

Ryan Budds
Trivia with Budds

When I reach 100 patrons, I will surprise every patron with a unique book in a genre of their choice! 
2 of 2
By becoming a patron, you'll instantly unlock access to 117 exclusive posts
By becoming a patron, you'll instantly unlock access to 117 exclusive posts
Recent posts by Trivia with Budds
How it works
Get started in 2 minutes