Thank You
When I started my Youtube channel several years ago, I had no idea that God would use my videos to reach so many people. Thank you for sharing my videos, and thank you for all that you do to help. I believe that you are making a lasting impact for the kingdom.
My Mission
My mission is to reach people with the life-changing gospel. Jesus came to seek and save the lost, and He's using people like you and me to spread that message today.
I'm also working to build up the body of Christ by encouraging believers and helping equip them to fulfill their God-given purpose as disciples.
Why I'm Asking for Support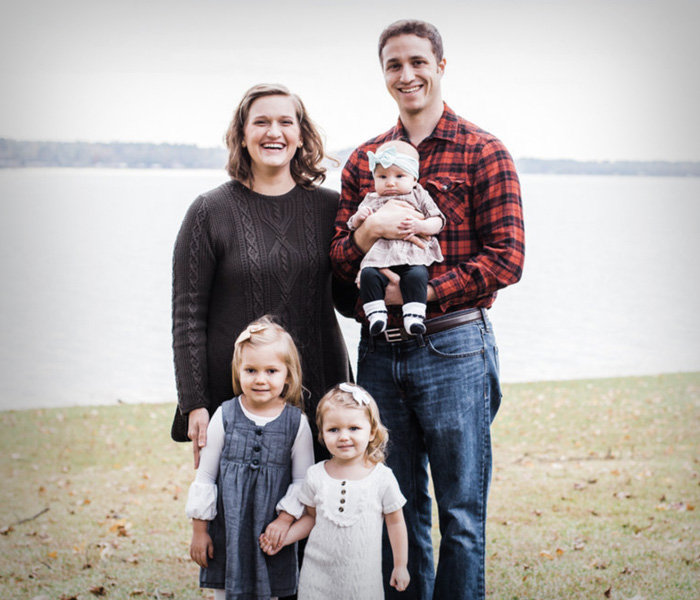 I have a wife and three daughters to provide for, but I believe the Holy Spirit is leading me to take a step of faith this year in attempting to work on my videos and writing part time. I'm going to try to work about 20 hours a week on freelance work and 20 hours a week on ministry. This is certainly a leap for me, but it's not a leap for God. His plans don't always make sense, and they do require faith, but they also lead us to a better place. And that's where I want to be—wherever God is leading. If my videos are valuable to you, I ask you to consider joining with me. Even a few dollars a month would help a lot (but please don't feel obligated—this is really just for people who have been impacted by my videos that want to give back). Video equipment is costly too, and my hope is to keep improving and making the content on my channel as professional as possible. With your help, these videos can be a tool to change lives and introduce Jesus to many people who need Him.
Impact / Testimonies
Several months ago, I shared a video on Youtube in which I encourage viewers to pray with me to receive Jesus as their Lord and Savior. Since the video was posted,
over 60 people
 have let me know that they either prayed for salvation for the first time or prayed to renew their relationship with Christ. As a Patron, you are making impact like this possible. Also, below are a few testimonies from people God has reached using my videos. You can read more testimonies 
here
.
"Very well put! Used this video at youth group and 3 of our youth were saved! Praise the Lord!"
– Youtube User
"Amazing video! Thank you. Posting this has helped me as I've decided to commit myself to Jesus. Praise the Lord!"
– C. Perris
"Troy Black, I've been stuck so many times. Watching your videos, I have realized so many things I thought I knew but did not. I'm discovering God all over again. May God continue to use you as a vessel to bless us."
– M. Awuah
Can't Contribute At The Moment?
If you are unable to support me but would like to, please know that my heart is really just for you to grow closer to Jesus. If that happens, then I've met my goal already. Your encouraging comments are supportive enough.