Troy Black
is creating Christian Videos and Content
Select a membership level
Patron-only Feed
You get access to my patron-only feed here on Patreon.com. You'll have access to content that won't be available anywhere else. There are currently a few audio sermons and mini sermons uploaded, and I'll be adding more in the future. I'll also be uploading the audio track of some of my videos early.
Name in Credits
You get access to my patron-only feed here on Patreon.com.
You get your name credited in the description of my future Youtube videos. (As long as you are a Patron) I want people to know you help make my videos possible!
About Troy Black
Join My Mission
My mission is to reach people with the life-changing gospel.
I'm also working to build up the body of Christ by encouraging believers and helping equip them to fulfill their God-given purpose as disciples.
Ministry Focus
The main focus of this ministry is to present the gospel online. When I first started making videos and publishing them online, I questioned whether the idea of an "online missionary" would even be possible. Could I introduce people to Jesus Christ through a video on the internet? Nearly six years later, I can look back and see the fruit that God has grown through this ministry. I can't take credit, but I'm grateful to be able to thank God for many salvations and testimonies that have come through this ministry.
Ministry Impact
Last year alone,
over 100 people
 let me know that they responded to the message of the gospel because of this ministry. Below are a few testimonies from people God has reached using my videos.  
Read More Testimonies
"I prayed with you and accepted Jesus as my savior in my life… Thank you for waking me up and teaching me How God loves us. He will never leave us during hard times."
– Armando M.
"Thanks Troy. I am back on the road of salvation because of your videos..and I now have a relationship with Christ...He's real and that realization came because you allowed him to use you...so keep up the good work because God has set His power and authority behind every video."
– M. Njovu

"Very well put! Used this video at youth group and 3 of our youth were saved! Praise the Lord!"
– Youtube User

My Family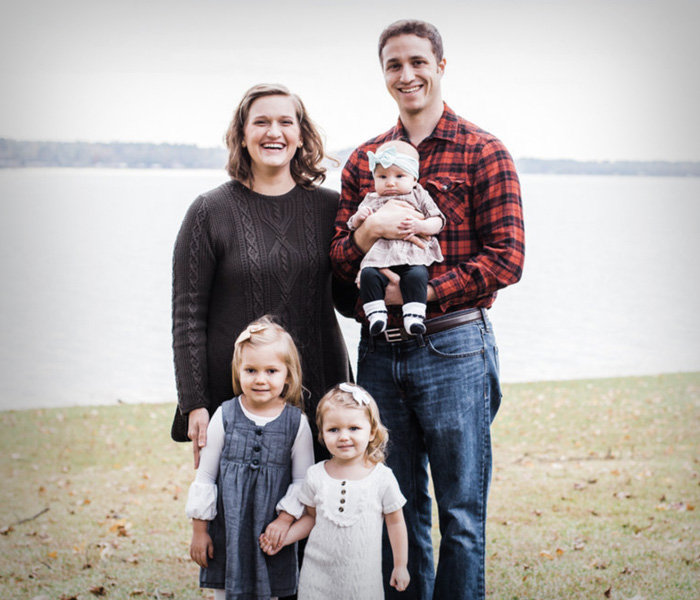 I have a wife and three daughters to provide for, but the Holy Spirit led me to take a step of faith last year in attempting to work part time on freelance work and part time on my online ministry. This has certainly been a leap for me, but it's not a leap for God. It has been somewhat of a struggle for my family financially at times, but I'm believing that God will provide. His plans don't always make sense, and they do require faith, but they also lead us to a better place.
If you want to make a tax-deductible donation to this ministry, you can do that 
here
.
All of the tax-deductible money donated to my ministry goes straight back into growing the ministry.
I don't get paid with any of it. However, my family and I still need money to live. :) If you would like to bless us as a family, this page is where you can do that.
Questions?
Send me a message through my 
booking form
or by 
email
, and I'll try to set aside a few minutes to speak with you over the phone. Please keep in mind: because of my busy schedule, I cannot guarantee time to everyone. However, if you are considering supporting me and my family (or the ministry), I'll try to make it happen.
Reaching this goal will allow me to start producing videos more consistently. At this point, I'll announce an official schedule so that you can know how often to expect videos.
3 of 4
Recent posts by Troy Black
By becoming a patron, you'll instantly unlock access to 6 exclusive posts
By becoming a patron, you'll instantly unlock access to 6 exclusive posts