Troy McConnell
is creating tabletop encounters, adventures, and resources.
Select a membership level
Hireling
Thank you! Any and all support helps and is appreciated. For your pledge, you receive...
A coupon for the encounters PDF that your pledge helped pay for, on DriveThruRPG.
Each section of an adventure module that your pledge helped pay for, and a discount on the final product.
Attached maps and resources included in your download, courtesy of 2-Minute Tabletop.
My sincere thanks, and knowledge that your support goes towards creating even more content.
Adventurer
For those of you that want early access to everything I produce. For your pledge, you receive...
Everything from the $1 tier
Early access to content as I create it, week-by-week, chapter-by-chapter. Leave your feedback and help make the final product even better.
Your name at the end of every book, to show my appreciation.
Hero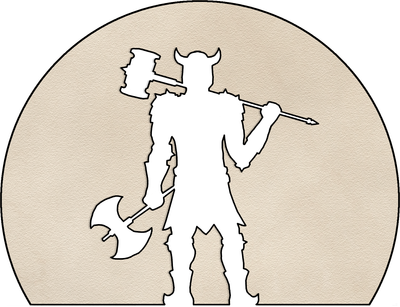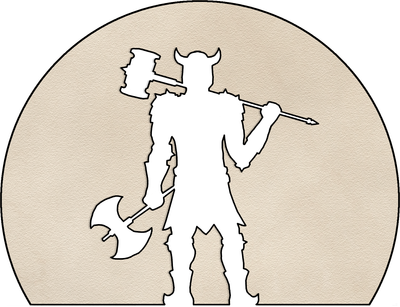 For those of you who really want to help me out. For your pledge, you receive...
Everything from the $2 tier
Your custom (appropriate) character in any adventure module that your pledge helps pay for. Work with me to design someone for players to fight or befriend!
NOTE: Patrons of this tier must successfully process 2 payments towards the given module for their character to be included.
My enormous, eternal thanks for your support and belief
About Troy McConnell
Hi, I'm Troy. Welcome to my Patreon!
I'm a nerd from Australia with a passion for tabletop gaming, worldbuilding, and fictional writing.
For a start, thank you to everyone who supports me or is even considering doing so! You are the reason that I am able to create. I appreciate it more than I can express and I look forward to crafting new and better stories and content, and I would love for you to come along for the ride!
Tabletop gaming is a fantastic way to have fun with friends and to make new ones. It allows you to escape into other worlds, taking the roles of adventurers, heroes, or scoundrels. But it does not come without work. Planning and finding inspiration for your campaign and sessions can be taxing, frustrating, and time-consuming. That's where I'd like to help.
This Patreon represents the combination of my passions.
I produce PDFs and articles that aim to guide you through these steps, whether you're experienced or a novice
. Each one goes into detail about how to approach aspects of planning and running the content, while remaining open enough for you to really make it your own. This content includes...
Full Adventure Modules: Easy to follow guides on how to run a unique and original adventure or a single, layered encounter. These all follow the structure of official resources, detailing everything you need to know. Run your players through a hand-crafted, exciting adventure without spending all your free time planning!
'Encounter by Environment' lists: Tabletop encounter lists organized by their environments and designed to be used for creating random encounters. Each one has detailed twists and turns to make them as memorable as possible. They also come with an introductory section that also guides you through connecting encounters and running the quieter moments as your party traverses the environment.
Guides: Ever wondered how to create a realistic, living town without first getting a degree in city planning? My guides are written to help in troublesome areas of game planning that don't always get the attention they deserve.
All of these are designed with reference to 5e mechanics and creatures, though the content itself is system-agnostic.
Everything I produce is done in association with
2-Minute Tabletop
, an incredible source of tabletop maps, tokens, and resources. Much of my content is also posted to the 2-Minute Tabletop website, in the form of articles. The PDFs are also available in their store!
This partnership means that I am able to include a selection of free, appropriate maps and tokens in every release, to make your job as easy as possible.
Why do I have a Patreon?

While I have my work hosted on
2-Minute Tabletop
and
DriveThruRPG
, Patreon is the best way to reliably fund the process. It allows me to expand and develop my content, as well as giving a place for discussion, feedback, and a community.
In addition to storefronts, it is important to have a connection with you, my patrons and readers.
Why should you support me?
To put it simply, your support would allow me to continue producing content. Every supporter means less stress and more time I can put into the creation process, allowing me to make more in terms of both quality and quantity. I would love to be able to do this as much as possible and your support can make that a reality.
For your support,
you will receive automatic updates whenever any content is posted
. No more checking for updates or searching for the posted articles.
You will be sent the releases that you contributed to in the form of DriveThruRPG downloads, messaged directly to you. Patrons also get instant access to the first FIVE releases (Encounters by Environment - Ocean, Islands, Snow, Horror, and Desert).
Higher tiers even get early access in the form of posts during the creation process.
Other tiers will be added later, giving access to bonus content as well as voting polls and even the choice of future releases' content.
How does it work?
The level of support is up to you. Don't feel any pressure to subscribe to the higher tiers; do what you can afford.
Your support is for each release but can be limited per month. The release schedule depends on the type of articles produced, so feel free to apply a monthly limit (you might subscribe at $2, but limit support at $6/month in case there are more frequent smaller releases). Even the shorter releases are still designed to be worth the investment. You can see how to set a limit here.
Patreon will bill you at the end of each month. They have their fees but the majority is sent straight to me.
Your support allows me to spend more of my time creating better, more interesting content!
Be sure to tell your friends!
Thank You
Even if you don't pledge, thank you for reading this far! Your interest in my work is appreciated and I hope that you are able to enjoy it in some way. You are the reason that I am able to do this and I hope you are equally as excited to see where it goes!
- Troy
By becoming a patron, you'll instantly unlock access to 37 exclusive posts
By becoming a patron, you'll instantly unlock access to 37 exclusive posts
Recent posts by Troy McConnell
How it works
Get started in 2 minutes