Select a membership level
Truth Seeker Level
Thank you for your support, it means a lot to us. You will get a copy of my ebook "Growth Hacking Tips And Rituals For Optimal Living" where I share some of the tips that I developed over the years that will help you to live a better life.
Spiritual Gangsta Level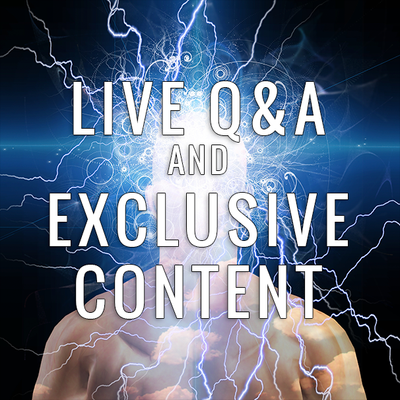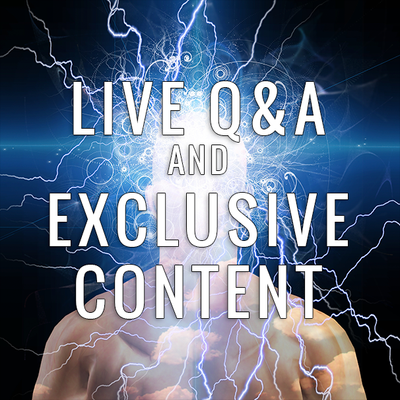 You will get access to our live video sessions where I will be answering your personal questions and discussing our content and other important things. You will get access to exclusive, premium content. You will also get early access to new content, podcasts and more. Additionally, with this tier, you will get my Growth Hacking ebook.
Full Enlightenment Level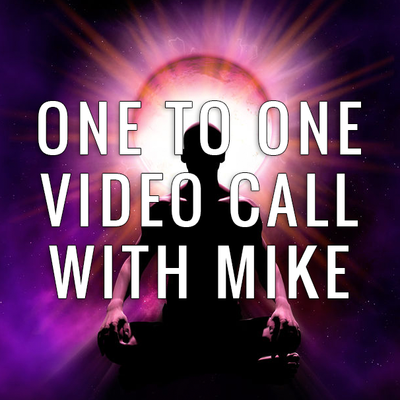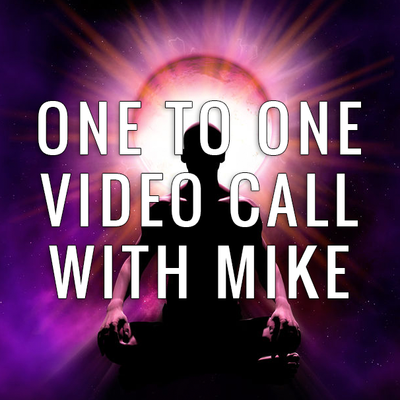 Once a month we will have a one to one video call between 30-60 minutes. Just a friendly call where we can brainstorm about different topics, like content suggestions, current events, or just life in general.

I can also provide you with some advice. I have been mentoring and coaching people for a while and it could be something we could do here if you feel like you need some guidance or support. Coaching is one of many areas I'm involved in, it came naturally as I had to go through a lot of difficult periods in my life which resulted in me having to build myself up from the bottom up.

I struggled at school, I'm dyslexic and for most of my life I found it hard to read a page and remember what I was reading. I had to work extremely hard for years to improve that, reading and learning all the time. I got into online business in 2010, without any knowledge about the internet or any technical skills I managed to create a few websites, some would generate 6 figure revenues and we would reach hundreds of millions of people in the process. As a teenager when I got bullied I decided I will learn martial arts so no one would bully me, after 3 years of training 6 days a week, I won second place in the National Kickboxing Championships.

When I was 11, during summer school break I decided I want to make money to get myself a bike as my parents would not be able to afford it. I started my first "business" I would just sell vegetables on the market and made enough to cover all my needs that summer including the bike.

This is my approach to life, if I struggle with a problem, I go and try to fix it. Many people will have a victim mentality, where they will blame everything on "the external factors". I think that in most cases there is a way to solve the problem. In every struggle, there is an opportunity. I am self-taught in most areas, and this comes with a price. When you try to figure things out on your own, you often will do it "the hard way" by trial and error, which can improve your ability to solve problems, but at the same time, it takes a lot longer than if you would have the right person to direct you. You don't have to do it the same way as I did, you can work with someone like me who has gone through the hard stuff and knows what works and what doesn't. I'm very much into spirituality so some of my methods can include unconventional techniques, it will help if you are an open-minded person.


Some of the areas that I specialize in include;
- Building a personal brand, entrepreneurship, blogging, etc.
- Relationships, dating
- Stress reduction
- Happiness
- Confidence, improving self-esteem
- Improving mental and physical health
- Gaining clarity, removing blockages and obstacles that are slowing you down or preventing you from reaching your goals
- Spiritual development and going through a spiritual awakening
- Discovering your purpose and finding your passion
Additionally, with this tier, you will get all previous rewards including the ebook.
About Truth Theory
My name is Mike Sygula and I'm the founder of Truththeory.com. For the past 10 years, we've been working hard to produce thought-provoking content that has been seen by millions of people all throughout the world.
Thanks to our efforts millions of people could learn about unethical practices of 
major corporations
or understand more about our 
environmental impact
on the planet. We helped people to question the mainstream narrative. Our content 
inspired 
millions and as a result of our work people all around the world could see the bigger picture and learn more about solutions to the world's problems. Our mission is to facilitate the empowerment of humanity using solution-based and thought provoking ideas.
Unfortunately, in recent years, things have gotten very tough for alternative media organisations like Truth Theory. Tech giants that currently rule the internet regularly censor content that does not fit into the mainstream narrative. We have experienced these attacks first hand, and this has resulted in constant challenges that have drastically reduced our ability to reach people with our content. We have experienced demonetisation, suppressed reach on social media, and various other issues that make it harder than ever to share our message authentically.
Our goal has always been to have absolute editorial freedom, which is why we are completely self-funded and independent, free from external influences. This means that we often have to work 10 times harder than others with a fraction of the budget that other media companies have. This is all fine as long as we can continue making an impact.
In order to keep spreading our message we need help from people like you. By supporting us on Patreon you help to keep us going and indirectly make a huge impact as we reach a lot of people with our content. Every contribution helps and it will pay for things like licences, staff salaries, equipment, servers, website maintenance and all other costs involved in running an independent media organisation.
The goal of this campaign is also to connect with like-minded Truth Theory supporters who are serious about creating positive change and willing to expand their knowledge. We have designed different rewards so that we can interact with our supporters directly.
My dream is to live on a planet where kindness is the norm, not hate or anger; Where we value our differences, and express our uniqueness, and not hate each other for it; Where we take care of the planet and live sustainability, and not only take from it and destroy; Where we understand our true nature and how reality really works on much deeper levels.
At Truth Theory, we work hard to help with this transformation to a better world because we believe it is the right thing to do. I hope you can become a part of this movement as well, and help us with this mission.
Become a patron to
Unlock 13 exclusive posts
Connect via private message
Recent posts by Truth Theory
How it works
Get started in 2 minutes