Try That Soap
is creating a wet shaving database and shave management tools
Select a membership level
Arko Aficionado
You're helping keep the lights on, and by "keep the lights on", I mean I am taking your money and handing it directly to Jeff Bezos.
You get
A little icon on your TTS profile that indicates you are a patron. Woot! (It doesn't do anything)
Access to Patron-only posts and messages. There may not actually be any of these.
The knowledge that you are making a difference in this world.
Humble Hobbyist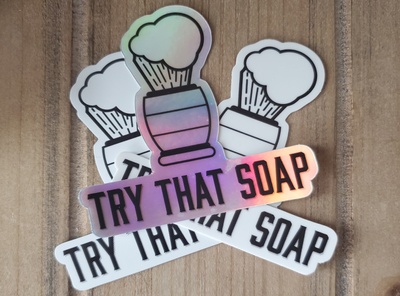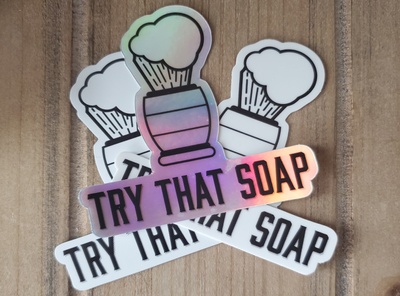 We're upgrading to LED lights now AKA additional servers, more automation, and a more motivated developer.
You get
Previous stuff
A TTS sticker pack including a black and white sticker, a holographic sticker, and a magnet
Clandestine Chest Latherer
Limited (15 remaining)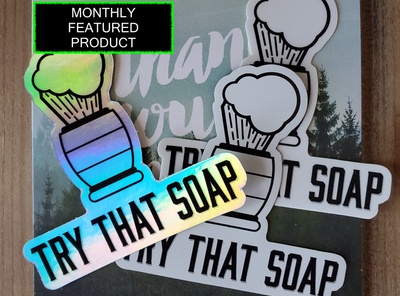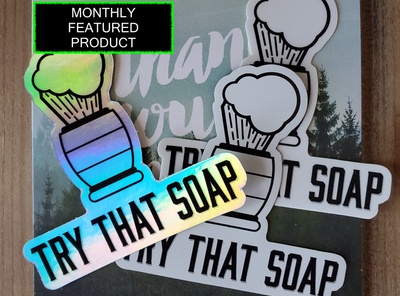 At this point, expenses are covered and you're funding a whiskey collection. The Ballmer Peak is a real thing.
You get
Previous stuff
Feature the product of your choice on TTS's home page for 1 week each month* (While a Patron)
A handwritten thank you note, which I'm sure will go directly in the trash
* This is primarily geared towards artisans looking to promote their products, but rabid user fandom is also encouraged.
About Try That Soap
THANK YOU! 
Try That Soap
wouldn't be where it is today without the enthusiasm and feedback from you all.
When I started wet shaving, I quickly fell in love with the hobby. Unfortunately, I was completely overwhelmed with all the different soaps and scents that were out there. I recognized common scents like orange, vanilla, and pine, but I had no idea what stuff like bergamot, vetiver, and ambergris were, let alone what they smelled like. This left me pouring over hundreds of scent descriptions trying to find one that sounds like something I
might
like, and ultimately blind buying soaps.
After seeing a slew of "Recommend me a soap" posts (some of which may have been mine) in the various wet shaving forums, it was obvious that I wasn't the only one having problems deciphering everything.
I created
Try That Soap
to give you unbiased, personalized recommendations based on the soaps and scents that you like, without the need to know the intricacies of the scents and notes that make up these products.
Today,
Try That Soap
is the premier wet shaving site. With the database holding over 3,000 wet shaving products from your favorite artisans, various tools including daily shave and den tracking, and new features based on YOUR feedback, the site will only improve.
How it works
Get started in 2 minutes