Tamara L. Siuda
is creating writing & education about Egypt
Select a membership level
Friend
Patreon-only blog AND Discord access
Personal thank-you on my Patreon bio
Polls and sneak peeks on upcoming work
Occasional gifts and surprises!
Scribe (All Class Pass)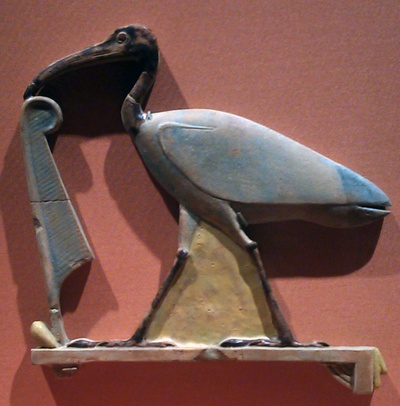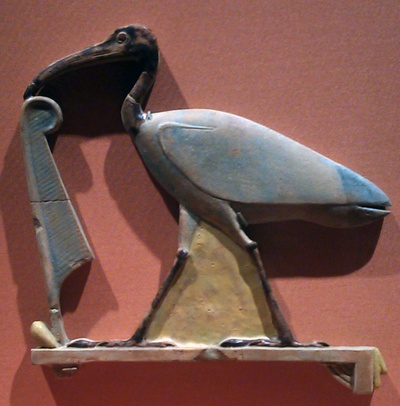 All $2/Friend rewards
AND
All course access at courses.tamarasiuda.com (note: Sau Apprenticeship is not a course)
Access is maintained as long as pledge is maintained
10% off coupon for any of my books, purchased from me
Includes Discord benefits
Sau Apprenticeship
I offer sliding scale for financial hardship. Message me.
Sau apprenticeship: one-on-one training in a form of ancient Egyptian protective magic. ($500 value)
Apprentice only Discord, chats, lessons, exercises, and forums. 
Work at your own pace as long as you maintain pledge. 
Apprentices who complete training and show aptitude are eligible for intermediate study. ($450 value)
All perks at the Scribe level (access to all courses) ($250-$1K value)

10% off all my ebooks online (promo code)
30 minutes of live coaching/training/check-in time monthly
Includes Discord benefits
About Tamara L. Siuda
Ska:noñh & ii-wy em hotep (Welcome!)
 My name is Tamara (rhymes with camera). I'm an Onondaga/Métis living in Oregon, with degrees in Egyptology (MA University of Chicago), Coptology (MA Macquarie University) and a PhD in Religion. Egypt-related content, pharaonic and later, is what this Patreon is about.
Looking for my work on Haiti/Haitian Vodou? See my Vodou Patreon instead.
Three of my Egypt projects were funded on Kickstarter. 
The first appeared in 2017,
the 
second in 2018,
and a 
third
is in process, having been picked up by a publisher. I'm working on other projects too. 
Patreon helps me afford time for creating, writing, and teaching. That means more for you to read, more for me to write, and more for us to share! 
Your membership supports me to do things you appreciate. You get exclusive access, perks, and the knowledge that you enable my craft and enrich my life.
THANKING ALL MY PATREONS PAST & PRESENT:

A.R., Acario, Ahai, Akhyt, Alexa, Alexander, Amanda, Amy, Ana, Anastasia, Andrew, Ankhet, Arieni, Atef, Azazel, Azebeni, Bebhinn, Bezen, Bint, Bonny, Brigette, Chase G., Chase P., Cheryl, Chimerical, Darian, Darknyss, Daryt, David, Dawn, Debni, Demai, Denise, Denise L., Djedet, Dustin, Em H., Emhat, Emiti, Emsenet, Emwas, Enka, Ermau, Esther, Eujenia, Eye Am She, Geneb, Gezem, Gina C.(1), Gina C.(2), Ha'aut, Hans, Hap, Hatyi, Hauty, Heather, Hester, Hepetwi, Hezet, Iau, Ibai, Ihhy, Inqi, Ireti, Iwa'at, Jason, Jason J., Jenifer N., Jess, Jez, John, John K., K.S., Karen, Kat!, Katbast, Ken, Kesi, Khamai, Khenne, Khesret, Kira, Kyle, Kyliejean, Laurie, Leonardo, Lexy, Ma'atnofret, Magi, Margaret, Mark, Martin, Mehuti, Melodie, Melyssa, Meru, Michelle, Mike, Mimi, Mord, Mose, Nebit, Neheh, Neshnyt, Nesi, Nightjar, Nike, Nysenu, Padjai, Pahedj, Panakht, Pascal, Paserut, Paul, pdm, Pekhty, Piri, Qenet, Ra'awy, Raheri, Reshwi, Saes, Sage, Sakher, Sarah, Saryt, Sasani, Sau, Saut, Sean, Sebai, Sedjni, Sedjosry, Sekhep, Sema'a, Sesai, Seshmui, Setken, Shaseni, Shefyt, Shela, Shema'a, Shenuty, Shu, Siofra, Skylar, Sonebi, SpasticGinger, Stefanie, Stephaney, Tabau, Tahekerut, Tai'a, Ta-Imu, Taji, Tamiwi, Tanakht, Tanebet, Tanisi, Taqeri, Tareshen, Taryt, Taswau, Tatua, Tawa'u, Taynodjmet, Teja, Tek, Temi, Temseni, Tenu, Tepta, Teritui, The Heart Road, Tjehu, Tjesi, Tuteni, Tuwer, Ubenet, Ustjen, Victoria, Weshebut, Weshemi, Yamen, Yarety, Yashi, Zat, Zemity, Zeresi, and 10 other patrons!  
Nya:weñha & Dua-Netjer enten (Thank you!)
At $2000 per month in Patreon memberships, I'm able to cover monthly rent and utilities, and can shift to full-time writing and producing my own projects. This will free me from a freelance hustle and provide tremendous opportunity to be more creative and productive.
3 of 3
Become a patron to
Unlock 1,585 exclusive posts
Get discounts to an online store
Recent posts by Tamara L. Siuda
How it works
Get started in 2 minutes