TTR Studios, LLC.
is creating Live Podcasts streamed on YouTube
Select a membership level
IN ThE MoNEy - *PINT Giveaway*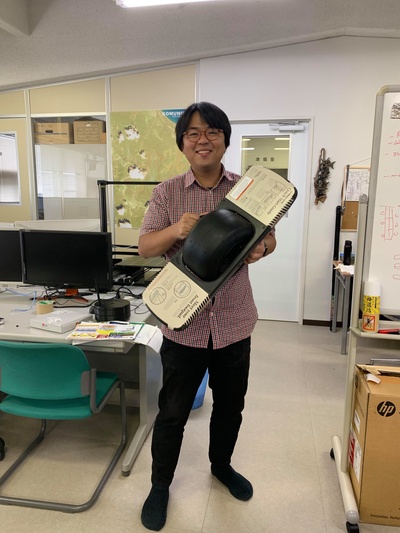 You don't need any extras, you just want to be eligible for prizes because you're here to WIN - and who are we to stop you?!  As long as you're in at least this tier, you're eligible for any of the Patrons Only prizes and promotions we run like the Leiftech giveaway. We just really appreciate your support so that we can keep the prizes comin' and give you as many chances to win as we can.  Good luck; you're officially in the running to win!
BONUS EDITS - *Patrons Only Podcast*
All previous tier packages, PLUS SuperPatrons of this tier will have access to the extras that Belly and Luc release from Studio A and B, including the new "Patrons Only Podcast".  The Team at TTR Studios has a ton of new content ready to release outside of the shows and anyone in this tier and above will have exclusive access to every minute of the shenanigans! 
About
Welcome to the Social Media Lounge, may we take your jacket? 

My name is Adam Carluccio and I'm the founder of TTR Studios, LLC.  You may know me as the host of some of the shows we've already created, but I want you to know that I come from a background of podcasting for the last 5 years, building a name from the ground up with nothing but the help of some good friends, a few microphones, and the unwavering belief that technology was about to arrive that would allow us to do something truly special.  That day has come, and we here at TTR Studios are excited to share our vision with you.

After turning our podcast into an opportunity to host a morning drive show on real FM airwaves in the beautiful state of Colorado, I was elated to pack up and head West for what I thought would be the thrill of a life time.

When I headed to Ocean City, MD to host an afternoon-drive show on a country radio station, I thought maybe this time would be different; maybe this will be what I've worked so hard to achieve. 

I've done radio all over the country and the only thing I know is that until the focus becomes about the listeners and the overall listening/viewing experience, the content will suffer and the product will fail.  This is the truth; I saw it with my own eyes everywhere I went. In an industry that's becoming outsourced by the internet with listeners who have an ever-shrinking attention span, executives with budgets and people to answer to ruin the creative process and the true art of live entertainment. It cripples the product, and if we're not careful, we'll soon set the bar so low for actual creativity that we won't even know it when we see it.

Now that live-streaming is as accessible a tool as an email account, we now live in a time where the executives have lost their power; hell, they're no longer necessary.  We can bring you the content you crave as the demand for podcasts and live streams grow bigger and faster than ever before, and we can do it without succumbing to corporate playlists and rules.  We're not trying to be renegades or to reinvent the wheel; we just want to show you what it's like when the content is what matters first.  We want to show you what it's like when the creator is inspired to build an experience for their audience that allows for a sense of community.  We want to show you a what it's like to have a voice of your own on your favorite show. 

We want to show you TTR Studios - "Content from the Creators"

Become a patron to
Unlock 68 exclusive posts
Connect via private message
Recent posts by TTR Studios, LLC.
How it works
Get started in 2 minutes