Amy Berger (Tuit Nutrition)
is creating keto/LCHF/low carb nutrition videos & blog posts
Select a membership level
Keep me caffeinated & keto-fed!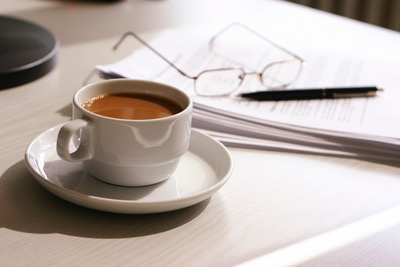 Help me keep producing the content you enjoy. An extra dollar to say thanks for the blog posts, videos, accessibility on Twitter (my DMs are open), and to support me in doing more of it all. More than enough for a cup of coffee, too, to keep me caffeinated for all that writing!  :)
Exclusive videos + blog early access!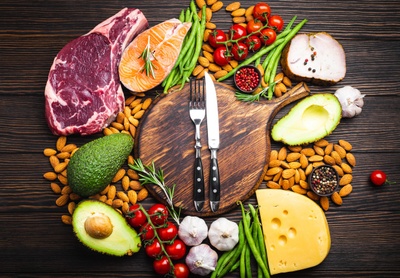 If you can spare $5 a month, here's what I'll provide as a thank-you for your generosity: 
1. Exclusive, patron-only videos where I might be a little more emotional (read: ranty) than usual -- but also keeping things scientific! I think, for better or worse, I'm known for ranting, but I honestly can't help it. I see a lot of utter lunacy in the keto/low carb world these days and it occurred to me that instead of stewing in silence, I could share my thoughts on "the state of the low carb union" with my patrons. You might appreciate the blend of humor, sarcasm, and righteous anger that will likely characterize these things, or you might want to be privvy to the things I think about and speculate about in my mind but don't often share with the public. And that can run the gamut from mechanisms of the ketogenic diet (why and how it works), psychological things that infiltrate our thoughts about diet and health, or just about anything inspired by the published papers I read, videos I watch, conferences I attend, etc. A total grab bag of what's on my mind at any one point in time. There is no set schedule for this but I intend to put out a video at least once a week, and there might be more if I come across something I can't help but share my thoughts on. 

2. The other benefit: early access to my blog posts! It's been ages since I wrote a nice, meaty, encyclopedic blog post, but even though a lot of time has passed and I create more videos than blog posts these days, I still consider myself a writer before anything else. So when I do finally get around to posting on my blog, this tier will let you read the posts about a week before the general public gets to see them. 

About
Hey there! I'm a ketogenic, low-carb, and Paleo oriented nutritionist and writer.
I specialize in "Keto Without the Crazy."™


If you're looking for someone to give you clear & simple straight-talk about keto without having to weigh & measure all your food, track every molecule you put in your mouth, and turn yourself into a cyborg with all kinds of expensive gadgets & gizmos, and you just want to EAT DELICIOUS food while losing weight and regaining your health, I'm your gal!
I help people understand and implement low-carb ways of eating as dietary strategies for fat loss, improving blood sugar control in type 2 diabetes, and improving conditions related to insulin resistance, such as PCOS, fatty liver, hypertension, gout, and more. I also help people with ketogenic diets as nutritional therapies for neurological and neurodegenerative disorders, like Alzheimer's and Parkinson's diseases, multiple sclerosis, and migraines. I blog at 
Tuit Nutrition
, make 
videos on YouTube
, and I'm the author of the book, 
The Alzheimer's Antidote: Using a Low-Carb, High-Fat Diet to Fight Alzheimer's Disease, Memory Loss, and Cognitive Decline. 
I've been eating variations of low-carb and ketogenic diets for over 15 years, so I don't just talk the talk, I'm walking the walk and maintaining a 30+ pound weight loss.
 I have a master's degree in human nutrition and am a CNS (Certified Nutrition Specialist), which is  a master's level designation that requires passing a board exam and getting supervised hours, much like a registered dietitian (RD), but the educational paths are different. (
See here
to read more about me.)
*Please note, I am not a physician and my work on Patreon and anywhere else is not intended to diagnose, treat, cure, or prevent any medical condition and is not a substitute for medical care.
By becoming a patron, you'll instantly unlock access to 28 exclusive posts
By becoming a patron, you'll instantly unlock access to 28 exclusive posts
Recent posts by Amy Berger (Tuit Nutrition)