Kathryn & Michael
is creating Naʻau or Never
Select a membership level
῾Ekahi: Level One
Limited (28,652 remaining)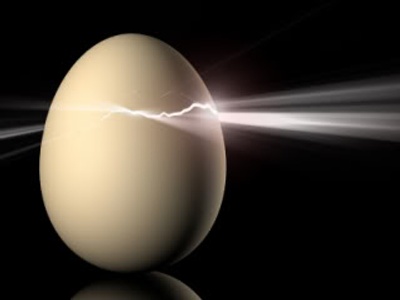 Empowers us to work toward A World that Works for everyone, filled with Happiness, Health, Confidence, Light, and Love!
Full access to our Patron-only blog with topics ranging from anthropology to astonomy, zoology to zoroastrianism, and everything in between.
$1 is our most important level! To achieve a sustainable Basic Income consisting of $1 pledges would be the highest possible success for our experiment. We appreciate every level as you are able, especially in the early going, but the compassionate and active intention to co-create a world that works for everyone is what means the most to us!
῾Elua: Level Two
Limited (17,710 remaining)
Full access to our Patron-only blog.
Access to TurtleTracks  RSS feed.
All previous benefits.
῾Ekolu: Level Three
Limited (10,945 remaining)
Instant access to our serious gamer chat server, running on Discord.
Plus all previous rewards.
Includes Discord benefits
About
"You do not belong to you. You belong to the universe. The significance of you will remain forever obscure to you, but you may assume you are fulfilling your significance if you apply yourself to converting all you experience to highest advantage to others. Make the world work, for 100% of humanity, in the shortest possible time, through spontaneous cooperation, without ecological offense or the disadvantage of anyone." ~ R. Buckminster Fuller
A world that works for everyone, with no need to gain at the expense of another, was Buckminster Fuller's inspired and inspiring conviction. Itʻs #KapuAloha led science, technology, and society. It's a conviction to #JustBePono that captured our imaginations, early on in this life. How do we not merely
pursue
happiness, but rather
create and sustain happiness
, health, confidence, light, and love, both in ourselves and in the world?
Our TurtleTrekkin life 
began
as a four month experiment in hacking a road to retirement by completely shedding all our earthly belongings to begin traveling, trekking, learning, and sharing from the tiny-tiny homes on our backs. 🐢🐢 
Today, we continue exploring, writing, and sharing photography and video as our way of expressing gratitude for this extraordinary life we are able to live, 
made possible by you
.
Every day on the trail, we continue learning more about ourselves, our strengths, our challenges, and about our amazing and extraordinary brothers and sisters practicing a range of
global nomadic lifestyles
, learning about new cultures, places, and people in a way that would have been impossible for our parents or grandparents.
We live in extraordinary times, at the edge of the standard model of physics, where the material and immaterial worlds seem to be more blurred than ever. Perhaps like a mobius strip, a world that inter-exists from both internal and external perspectives, and our everyday experience is convincing us more and more that the hard scientific quantum-level and inter-subjective cosmic-level are both empty in nature and interdependent in expression. We've had experiences that have humbled us, inspired us, jolted us to new understandings, and proved that we can be a small part of the change we wish to see in the world, if we continue working at it. With your loyal support, 
we intend to do just that
.
So, why the TurtleTrekkin name? The Great Sea Turtle has long been our personal totem as we trek across time and terrain, sometimes stationary for awhile, sometimes living with just our turtle shell packs on our backs. Wherever the trek leads, we are grateful to you for
empowering
our little journey into living life in the slow lane.
If any of the content on our site has helped, inspired, informed, or entertained you, we are infinitely grateful to each one who chooses to
become a Patreon Saint
, so that we can continue to learn how to best play our small role in cultivating a world that works for everyone.
Thank you for being the
water beneath our wings
.
Amituofo🙏 ¡Adalante! and Aloha ʻāina ke honua!
___
P.S. You can also encourage us just by setting up your own Patreon, using this link. Thank you! Finally, we prefer to correspond in blog comments in order to better build community, but our Gmail address is exactly what you think it would be, if needed.
Other Useful Tools
If you need any of these, the discounts help you with discounts and us to cover web costs. Every tiny bit counts and means the world to us. Thank you and Mahalo! + Super Affordable shared
web hosting
+ Great Value Virtual Private Servers at
VPS
+ Awesome
Dedicated Servers
+ WordPress Blogs Anyone Can Build at
DreamPress
Fibonacci 20. If we ever get here, we'll be in such a different universe that it makes no sense to even try to promise what is possible.
Ah, this!
15 of 15
Become a patron to
Unlock 83 exclusive posts
Connect via private message
Recent posts by Kathryn & Michael