The Toronto Video Atlas of Surgery
is creating an open-access library of CGI-augmented surgical videos
Select a membership level
Groundbreaker
Limited (44 of 50 remaining)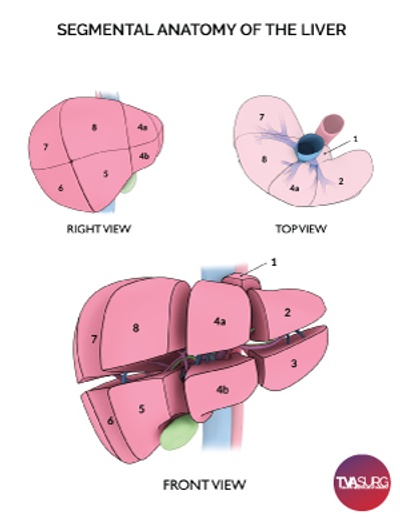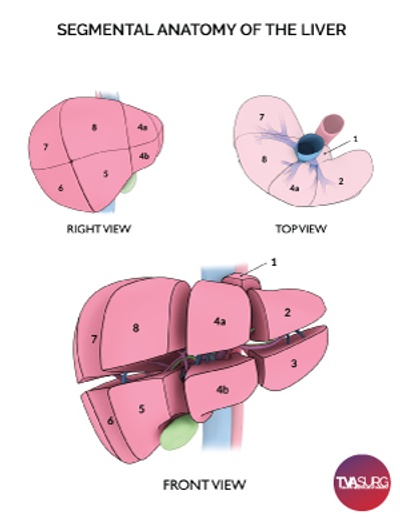 As a groundbreaking patron, you'll receive:
A limited edition of our Segmental Anatomy of the Liver flyer (pictured above)
Feel free to print the 8.5 x 11" PDF out to use in clinical sessions, or surgical planning! 
About The Toronto Video Atlas of Surgery
THE SUMMARY
The
Toronto Video Atlas of Surgery
is an open-access, 3D-animation enhanced surgical video atlas.
The Atlas aims to instruct surgeons in the surgical care of patients, and highlight the advanced surgical techniques required for treatment.
The videos are fact-checked by expert surgeons for accuracy and educational objectives. To help explain the unique nature of each patient's anatomy, all our videos are augmented by 3D computer animation, tailor-made from actual CT/MRI scans of the patient.
The Atlas releases one video every month. Please
subscribe
to our newsletter if you'd like to be notified when a new video is publicly available!
THE REASON FOR CROWDFUNDING
The Atlas is currently supported by philanthropy, with a limited timeframe, on a cost-recovery basis. While this has helped us create a sizeable roster of videos, with the help of our fellow patrons, we would be able to:
Maintaining the open-access nature of the Atlas for all;
Continue our one-video-per-month release schedule;
Expand our Atlas to cover different surgical specialities, especially those that are typically underfunded;
Dedicate time and energy to explore different technologies in surgical education (i.e. taking our VR and photogrammetry experiments to the clinical level).
If you like our videos, or if our videos have helped you along your journey, please do consider supporting us by becoming a patron.

HOW THE FUNDS WOULD BE USED
A majority of the funds would be distributed to production work, by supporting our team of specialists who are responsible for everything from writing the narrative script, filming and editing the surgical footage, creating custom, patient-specific computer models and animations, as well as website maintenance and social media marketing.
A portion of the funds would also help us to bring cutting edge technology to be used in the realm of teaching surgeries. As part of our commitment to help surgeons teach surgeons, we have conducted experiments in
photogrammetry
, as well as
virtual reality
. We document our findings and results in our monthly
blog
posts, and any future funds would help translate these results into practical, scalable modules that can be used in a clinical setting.
WHO WE ARE
Our production team members are graduates from the
Masters of Biomedical Communications Program
, a one-of-its-kind program that is uniquely offered at the University of Toronto. Team members are responsible for all production tasks, from coordinating filming with surgeons, writing the narrative script, editing and post-production of surgical footage, computer modelling, rigging and rendering of patient-specific animations, as well as website maintenance and social media marketing.
Our chapter editors are attending staff surgeons who are based in Toronto, with a range of specialties including
hepato-pancreato-biliary
,
multi-organ transplant
,
obstetrics
,
gynecology
, and
laparoscopic
procedures. The are each experts in their fields, and share a common dedication in devoting time and energy to create and curate educational resources for surgical trainees worldwide.
How it works
Get started in 2 minutes