TurkVanGogh Gamez
is creating Adult Game Videos | Adult Games
Select a membership level
Become A GaMiNg SaVaGe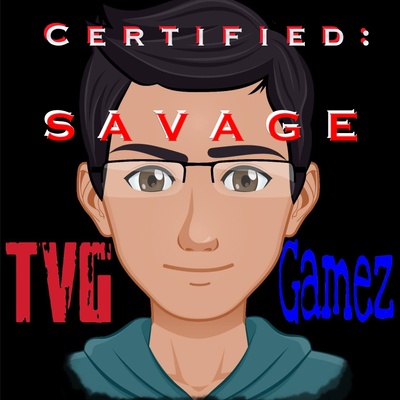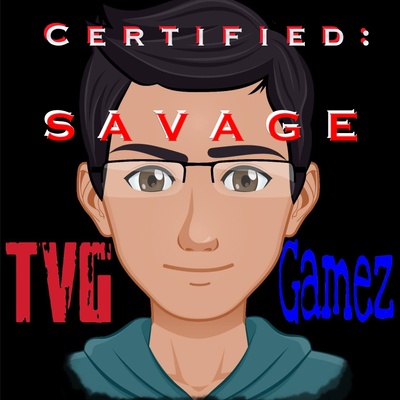 BeCome a SaVaGe. A GaMiNg SaVaGe Who playz payz & gaze at whatever we want.
Includes
Access to ALL Uncensored Content
Connect with other GaMiNg SaVaGeZ
SaVaGe SuPpOrT
You love TVG GAMEZ so much you decided that 1$ isn't enough & you want to help TVG more.
Includes
ALL Uncut content & Posts
Patron Name on video desciptions
ViP of TVG GAMEZ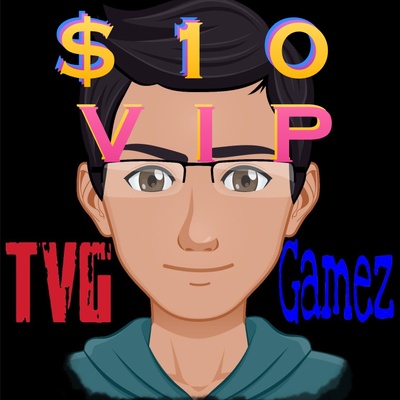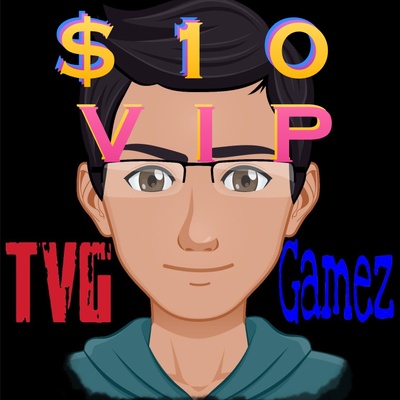 ***ALL YouTube videos are demonetized & cannot make $$ on ads, I basically do this for free besides your support here***
Your'e a BAD BALLIN' MOTHERF%$KA & EVERYONE KNOWS IT!
I don't ask for more if you don't have it, but if you love the channel & want to help keep it going, this is for you.
Includes
Access to ALL Uncensored Content
Patron Name displayed in descriptions
About TurkVanGogh Gamez
MY NEW YOUTUBE CHANNEL


GaMiNg NeRdZ!!!
****IMPORTANT****
The YouTube channel that started all of this, Turkvangogh Gamez, a channel I spent 3 years on and produced over 1100 videos for 42,000 subscribers, was wrongfully terminated by YouTube and mass flaggers. Although it is extremely devastating, life is full of struggles, and having you all kept me from truly going to a dark place. I have some big plans for this page. I will create our very own adult game, which all of you who donate will be apart of. This all takes thousands of hours & tons of effort so Please consider donating more, spreading the word, or subscribing to the new channel, link above. Thank you for being there, we shall rebuild our empire.
-tvg
I'm youtuber Turkvangogh & I'm on Patreon to raise money for:
- To quit my full time day job to make videos & CREATE our very own ADULT GAMES, & not just any games, but to create some of the best ADULT GAMES ever made. We can do it, trust me. 
- Create custom clothes & accessory merchandise for any patron or subscriber
- Raise funds for prizes & Giveaways
- My mom has a terminal stomach disease and is withering away, I pay for most of her medical costs that insurance doesn't pay for, which is 1,000 - 2,000 a month sometimes. 
- My father went bankrupt, he's currently an UBER driver who barely can pay his own rent, and he deserves more than that, So I send him money every month to support him.
- I'm getting married next summer 2019, and we all know, women are expensive creatures. I wanna support my wife & have a fun life & include the patron's in our personal lives.
- Create my own live video Podcasts that focuses on Adult Game developer interviews & going over gaming news/updates.
- Take over the world of Adult Gaming.
I mean it. We are going to take over the Adult Gaming World. You can be apart of that by contributing. You will not be ignored or forgotten. I read every comment & respond to every inquiry.
I have been banned from every video hosting site bc of my videos which are mixed of regular-adult games...And I think that even adult game dev'z deserve some respect & a youtuber who is dedicated to bringing their games more views & support. I LOOOOVE games more than anything in the world, & as an artist, there is nothing more beautiful than interactive digital art. PLEASE SUPPORT US!!! LOVE YOU!!!
INSTAGRAM:
https://www.instagram.com/turkvangogh/
TWITTER: 
https://twitter.com/turkvangogh
SECOND CHANNEL:
https://youtube.com/tvggamezco
PLAYSTATION: TVGGAMEZ  or try DUNEKUNE703
XBOX: DUNE KUNE 571
HELP TVG CREATE THE GREATEST ADULT GAMES & ADULT GAMING VIDEOS:

Youtube has Deleted my main channel of 40,000 subscribers & 22 million views a few times & finally gave it back. Daily Motion, VIMEO, & countless other sites have completely BANNED me & also removed my page. All just for playing adult games, but they allow all the other ridiculous shit on their platforms. This page is not only a source for personal revenue to keep doing what I love doing, but also a way to fight censorship and show we as a positive community can come together & be peaceful people who enjoy adult games.

ALSO, I want to make Adult games. Not just any adult games, but I have ideas to make some of the GREATEST adult games out there. I have the knowledge & vision, after playing hundreds of adult games. I know what it takes to make a sexy, silly, fun adult game. I just need the financial freedom of 2g's a month to replace my full time job so I can stay home & start developing.

IMPORTANT:
I don't make any money on Youtube or Pornhub. Most Youtuber's only upload the censored versions just to get views, but I upload both censored & uncensored, for the visual pleasure of the viewers. Here is what I want to accomplish in my life on Patreon:

-I'm an artist at heart, so I want to create Merchandise that shows how censorship is stupid, with beautiful art & humor.(Personally drawn clothes by TVG & by other known Adult Game Dev's that can include your YT name or nickname)

-Buy games or equipment for GIVEAWAYZ & contests, since I only want your money to eventually give it all back. I'm not doing this for personal gain, I'm just doing this cuz I love doing it.

- Finally, to make this channel visually & artistically state-of-the-art, since you deserve nothing less than the best.

All of these things are facts, not fiction. This isn't a money grab, it's a community effort, to help those channels who go against censor policy, who promotes small indie developers of adult games or other games that don't get love on YT, & to avoid making the typical repetitive content that is currently becoming the norm on the watered down YT. I wanna make something different, & actually connect with you all. 

I hope this is a noble & good enough reason to ask for your help, since no one else is going to help me.

I love you Gaming Savagez, so much! 
You make all this shit worth it, 

love,

-tvg

1 of 1
By becoming a patron, you'll instantly unlock access to 614 exclusive posts
By becoming a patron, you'll instantly unlock access to 614 exclusive posts
Recent posts by TurkVanGogh Gamez
How it works
Get started in 2 minutes