Select a membership level
Twisted Soul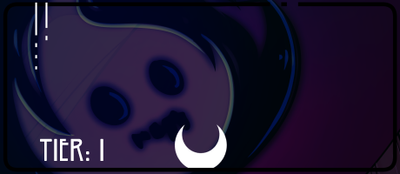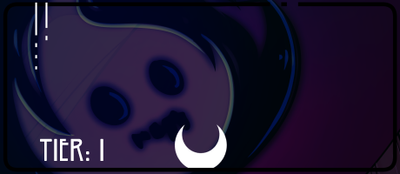 The corruption was a slow and and unnoticeable until it was too late. The soul, once radiating with beautiful light, now emitting a dark aura. An unknown corruption that felt so good and freeing, leaving a soul tainted like a black iridescent oil spill.
Includes Discord benefits
☽ My Appreciation n Gratitude for Your Undying Love n Support

☽ Access to My Patron Only Feed in Discord

☽ Access to Exclusive Polls

☽ Access to Current Sketches and Works in Progress

☽ Name on Youtube Credits
Changeling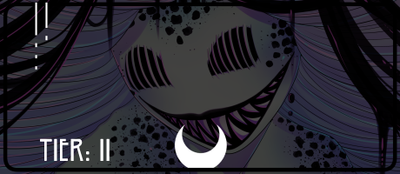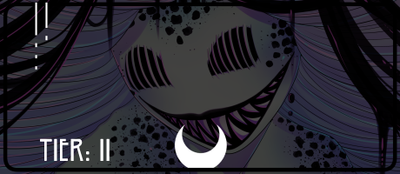 Some say it's the swindling of a human babe in exchange for a fae. Some say it's just the swindling of a human base in exchange for a log, or a rock... but there's another type of changeling. A deal made and broken, a captured soul bound for an eternity. Their flesh forever immortal, but the change starts. Slow at first... then, before you know it, what was one human, is no longer human...just a distant memory of a life once lived...
Includes Discord benefits
Cecaelia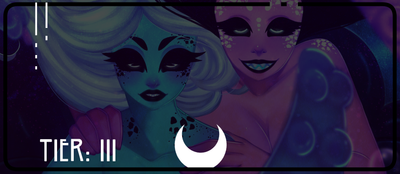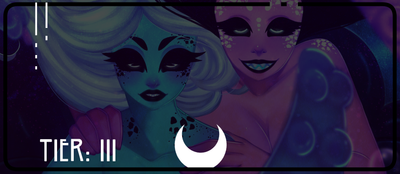 Black waters, dark as a moonless night, a hint of glittering gold catches the light. Was it gold? Another glint catches their eyes. Silver?? They peaked over the edge to see a face staring at them through the top of the murky water. She smiled bashfully and disappeared. A tap on the shoulder of one man , with a quick slither n slide, down the into the waters, disappearing ever so quietly. Til but one man was left and his lullaby began.
Includes Discord benefits
About TwistedFae
Yo!! How's it going? I see you've stumbled across my little abode, so allow me to introduce myself.

My name is Frances, but you all know me as TwistedFae. I'm a self-taught traditional and digital artist that loves to make SFW + NSFW fantasy art & illustrations. I'm also working on creating my first manga. My dream is to be able to focus on my art and manga, to support myself off of my art, and to become one of the best out there, that way I would be able to turn around and teach what I've learned on my journey to others just like you. 

So if you like my work, please consider supporting me, and help me make more.

My patrons are guaranteed to enjoy my WIPs and SFW work a week early before I make them available to the public. Not to mention that they will be able to enjoy my alt NSFW versions for an entire month before I make them available as well. All wips and finished works can be found in the patron reward section on my discord. Yeah, that's right, I made a spot for my patrons in my discord that's only available to them.  ( ´ ▽ ` )b


We made it to the 2nd goal!

if we make it to 25 patrons I'll be opening up a suggestion box and poll where you can voice your opinions n vote on what you want me to include on the new tier that will be implemented.
2 of 2
Become a patron to
Unlock 118 exclusive posts
Get discounts to an online store
Connect via private message
Recent posts by TwistedFae
How it works
Get started in 2 minutes