Type Brigade 
is creating typography events
Supporter
$2 or more per month

∙ 1 patron
Our heartfelt thanks for your continued support of Type Brigade. You will be listed as a Type Brigade supporter on our website and on a "Thank You" slide at each event
Access to the private Patreon feed with behind the scenes details on upcoming events
First access to our paid workshops and events
Print Club (local)
$5 or more per month

∙ 12 patrons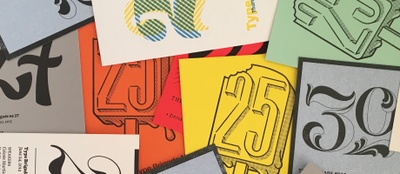 ALL perks in the previous tier

One new numeral print at every event (approximately six per year)

Pick up your print in person at at each event! If you can't make it, we'll mail it to you within British Columbia.

Access to our secret unannounced event calendar
Print Club (North America)
$7 or more per month

∙ 0 patrons
ALL perks in the previous tier

We'll mail your print within North America! Outside North America? Get in touch with your location and we'll set something up for you.
Event Sponsor
$200 or more per month

∙ 0 of 2 patrons
If you're looking to support the growing design community here in Vancouver, hire designers, are building a product for people who use design and media tools, or want to share something else with the Type Brigade community, we'd be happy to have you as an event sponsor!
Read the full details of our sponsorship package, and get in touch with any questions.
Previous sponsors of Type Brigade include MetaLab, Microsoft, and Mobify (non-"M" companies are also welcome.)