Ufuomaee
is creating blog posts, story series, e-books, audio books and films
Select a membership level
Become A Patron
Unlock exclusive content and join my community of patrons. Thank you!
Access to patron-only content
Connect with other patrons
Behind The Scenes
Get a patron-only perspective on my work.
Inspiration blog
Plus all previous rewards
'A Small World' Exclusive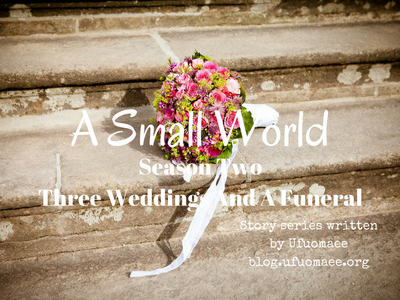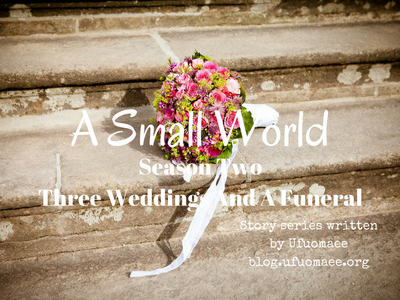 Be the first to read my seasonal story series, A Small World, weeks before it goes live on my blog!
Early access to writing
Plus all previous rewards
About Ufuomaee
I love writing. I have been writing since I was a child. I have also been telling stories from a very young age. God blessed me with a great imagination :)
I love God. I love to write about Him, about Faith and Love, about Life. I like to tell it like it is, and tell it like it should be! I very much believe in Jesus Christ, as the only Way, the Truth and the Life!
I have been blogging since July 2012, and it has been a great therapeutic experience for me. In the process, I have met many people who have been blessed and touched by my writings, and who have inspired me to dig deeper into issues. I try to communicate my beliefs in as many different ways as possible, through articles, poetry, song, short fiction and most recently, story series. I am now entering the world of books and movies!!!
I want to go this journey with you, for God! I appreciate the kind support you give me on social media by liking, commenting on and sharing my pieces. However, a lot of what I am doing requires funds, and since it also takes up a lot of my time, I am not really able to continue funding it myself. That's where I need partners.
If you believe in my work, in my cause and passion, and/or have been blessed by my writings and would like to support this ministry, please become a patron today! There's nothing too small to contribute, and it will all go towards my efforts to preach the Gospel, in as many different ways and as far and wide as possible.
Thank you so much for your support! Please remember to sign up for my weekly newsletter on my blog at blog.ufuomaee.org, so that you will get updates on all I have been doing, and the latest posts to your inbox. God bless you much!
Love, Ufuomaee.
Still not sure what Patreon is all about? Click HERE to read more about how Patreon works!
I have 20 published ebooks and counting...  Nine (my novels) are currently in paperback and three of them are also available in audio format.  I've got so much more to write and develop into film!  That's the next goal.

With your support, I could be a full-time writer, not just of books, but scripts that will appear on television.  I'm so keen to get all or as many of my stories as possible on TV and in film, but when I'm juggling so much, I don't have as much time to devote to this ministry.

I currently have three of my ebooks absolutely free, and I'm looking to make more books freely available.  I give members of my blog free access to many of my stories, which I release as series as I publish them in ebook/paperback formats and through my book club.  Just because I know that not everyone can afford to buy.  Your support allows me to continue to make these avenues available to more people.

I hope you are blessed as you follow.  Your support will enable me to concentrate on all these projects and keep churning our life transforming stories and articles!  Please give whatever you can, and do help me share this page too.  God bless you!
1 of 1
Become a patron to
Unlock 83 exclusive posts
Connect via private message
How it works
Get started in 2 minutes