Stu Fuchs (Ukulele Zen)
is creating ukulele videos and holistic music lessons
Select a membership level
THE JOY OF UKE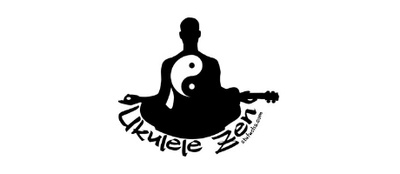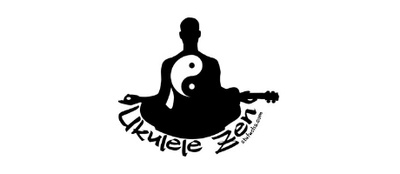 Your $2 membership helps support the weekly video lessons on the Ukulele Zen YouTube Channel.  (THANK YOU!)


This membership tier unlocks access to a library of well designed printable song sheets, lesson notes and AUDIO JAM TRACKS that support my You Tube ukulele tutorials!
(all benefits attached at the bottom of each patron-only post)

NOTE: Song sheets offered here on Patreon are for U.Z. YouTube videos created AFTER the launch of the U.Z. Patreon page in Dec 2018 

Ask questions & get answers directly from Stu & the positive, supportive Ukulele Zen Patreon community!
MELODIES, RIFFS & MORE
Your $5 membership offers access to a library of BONUS UKULELE LESSONS.

A new $5+ lesson added (added EVERY MONTH) is typically posted in the 2nd half of the month.   Click the "posts" tab & select the category: $5+ patrons to access this exclusive lesson content.


Learn advanced beginner & intermediate Uke skills shown in Stu's YouTube tutorials - including specific melodies & riffs featured in YouTube videos.

Discounts to Stu's online workshops.
Plus all previous rewards!
DEEP DIVER - IN DEPTH EXTRAS
Your $10 membership unlocks access to a library of exclusive in depth "DEEP DIVER" Ukulele Tutorials.


A new $10+ lesson (added EVERY MONTH) is typically posted in the 2nd half of the month.  Click the "posts" tab & select the category: $10+ patrons to access these lessons & exclusive content.


In each monthly video lesson, Stu clarifies & reviews tricky material from YouTube videos and leads you unique exercises & practice tips, Learned from a lifetime of study and professional work in the field of music performance and education. Topics range from learning solos and improvisation games to insights on how to make your music journey more joyful with a more relaxed & holistic approach to easy to music.

10% discount at my online store each month (www.stufuchs.com/store)

Plus all previous rewards!
About Stu Fuchs (Ukulele Zen)
Thank you for visiting the Ukulele Zen Patreon Page!  My name is Stu Fuchs and I am a lifelong musician with a 25 year long career.  I've seen first hand how the non-judgmental, meditative and deeply satisfying creative practices I share can greatly improve one's music as well as quality of life.

My goal is not only to help you play with more skill, but to also create a space where you can find your own unique path into music satisfaction. 
By joining as a member of my Patreon Page
, you'll not only support my YouTube channel, but also receive some great benefits in exchange for your membership support.

WHAT DO YOU GET AS A PATRON?
$2 Tier:
Access to PDF song sheets for my YouTube tutorials PLUS the monthly audio jam track
$5 Tier:
All the above PLUS an an exclusive ukulele lesson each month
$10 Tier:
All the above PLUS an exclusive 30 min lesson each month, going deeper!
$50 Tier:
All the above PLUS a 30 min private lesson on ZOOM each month
My intention is to make
clear, fun and easy-to-follow lessons
that satisfy many interests and levels of musical experience. Please join our community and let's learn together!
To browse a spreadsheet with an ever growing list of Ukulele Zen's song tutorials (with links to videos)
CLICK HERE
______________________________________________________

MY MISSION

A deep joy, self-satisfaction, inner peace and even healing can be cultivated from a tranquil, non-judgmental home music practice for fun & stress relief.  
I feel
incredibly grateful
to have performed concerts in amazing concert halls & festivals worldwide, participate in TedX talks, facilitate self-empowering workshops at retreat centers, hospitals, colleges and corporate team building seminars.
(more about my backstory below)
All that said, my greatest joys have come from helping others to find a lighter & more joyful journey into music.
My passion is share what has helped me grow as a musician and how music practice can be a vehicle for wellness and inner peace.
Maybe not everyone can be a "virtuoso", but we can all find a musical practice that is fun, nourishing and that we can share with others to create joy & community.
My holistic teaching philosophy of "Ukulele Zen" draws from my twenty-five years of experience in the fields of arts to education and healthcare and a sincere, decades long practice of Yoga, Qigong and Mindfulness Meditation.
__________________________________________

MY BACKSTORY

Music has always been a source of healing for me.  At the tender age of five I would sneak my Father's classical guitar into the woods so I could mimic the sounds of nature.

It just felt SO GOOD to listen & just be where I am...who I am.  I got my first electric guitar at age 15 and quickly devoured my favorite music at the time (Hendrix, David Gilmour, Van Halen, etc...)  

At age 19 I accidentally brought my electric guitar into a workshop that was being led by jazz master Dave Brubeck & his band.  I innocently asked if I could join in and jam.  

I didn't really understanding just who it was I was asking.  Dave smiled at the punk rock kid in front of him and said "Sure!  Plug in here..."  

There's a long story about the details of that afternoon, however - I'll just say that something powerful was shared & transmitted to me that day by those cats.

Time slowed down.  I felt a TANGIBLE sense of the spirit of music move my fingers for me...my guitar started to play itself!  This "muse" allowed me to improvise effortlessly in ways I could not have practiced! 

That day, I got a real taste of "the nectar" as many masters speak of.  I was hooked.

I
 was self-taught at first (
rock, folk, punk, noise)
, then put myself through music school for classical training (
classical guitar, percussion, harmony
), and later studied improvisation with
Grammy Winning Cellist/Composer David Darling
(Music for People.org).
All of this is to say that I know what it's like to have a burning passion to learn music that I have a lifetime experience of studying from a variety of paths: free form exploration, rock n roll passion, classical training, improvisation and world music traditions.  I would summarize it all with this:
In the end, it's all about learning to stop & listen without judgement to what is in front of us.  
That can feel like a tall order, especially when we are taught from an early age to compare ourselves to others. I do believe that striving to expand beyond our current abilities is a good thing.  
However, to be balanced, patient & compassionate towards ourselves is a more peaceful path
- and one that leads to quality without creating more suffering.
That's why it's helpful to take it one moment at a time.  I love to share with others a lighter, more peaceful path towards personalized musical fulfillment. 
I'm a decades-long practitioner of yoga & mindfulness meditation in the
Plum Village Tradition of Buddhist Zen Master Thich Nhat Hanh.
All that means is: I'm "excited about being calm" and that I enjoy breathing in & out very much - returning to the present moment very often where the wonders life are available to us all.
And no - I do not push any belief system on anyone...
the practices I share are Universal.
The heart-opening fruits of one's continued practice speak for themselves - your own unique experience is honored here.
"Ukulele Zen" is simply a lighthearted & compassionate teaching style - super fun jamming integrated with assessable practices from yoga and meditation.  

SOME MUSIC CAREER HIGHLIGHTS

I've shared these for decades at ukulele festivals & clubs (click here for a detailed list), and as a teaching artist offering school assemblies & teaching residencies; for prisoners, developmentally disabled adults, and even Fortune 500 executives. For eight years I taught guitar as adjunct professor of Music at Canisius College in Buffalo NY

It was truly an honor to offer the healing power of music & creative expression was shared for over six years as I worked as a professional artist-in residence at Roswell Park Cancer Institute in Buffalo NY.  Every day, I offered healing music & meditations for cancer patients, their families and hospital staff.  In 2014 I was awarded a grant from the National Endowment for the Arts to compose healing music for and with those patients and perform them.

For nine years I played lead guitar in an award-winning Django Reinhardt style Gypsy Jazz Band "Babik" (Bah-Beek).  We had the pleasure of performing at clubs & festivals across the USA , featured guest on NPR's "The World" and winning and performing our own orchestral arrangements with several Symphony Orchestras.

I toured the world to major concert halls with renowned sacred chant artist Snatam Kaur for over three years.  Her angelic voice & meditative music is enjoyed by yogis across the globe - we performed on three continents to thousands of people, uplifting them with her message of love & service.  I recorded & composed guitar parts on her 2019 Best New Age Grammy Nominated Album "Beloved".


More about me and my work can be found at my website www.stufuchs.com



Namaste...All Blessings...Let's Jam!
Become a patron to
Unlock 252 exclusive posts
Connect via private message
Recent posts by Stu Fuchs (Ukulele Zen)
How it works
Get started in 2 minutes