Uliunique
is creating visual art and sculptures using materials, light and fire
Select a membership level
Neeeps Reward Tier 1 - enter the journey
As a patron you get access to patron-only content, time laps videos of me creating from the first sketch to the final installation
you can sneak peek photos of upcoming projects
10% discount in my etsy online shop https://www.etsy.com/ie/shop/EternalBonsai
Reward Tier 2 - become a part of it
As a patron you can vote on future projects
You receive a weekly Mandala every Wednesday to download, print and colour yourself
You receive a weekly Mandala wallpaper of my version to download
Plus all previous rewards
Neeeps Rewards Tier 3 - name in credits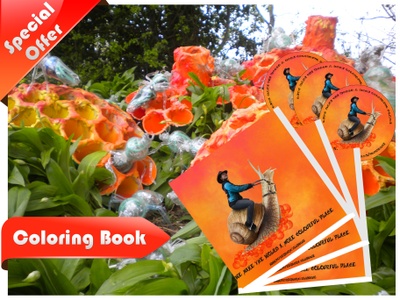 As a patron, you'll be recognised for making my work possible at the end of any videos I publish while you're a patron.
Plus all previous rewards
About
Do you love art, creation, shinybits, nature, fire and light?  Do you want to become part of it and see it first hand when the magic happens? Do you feel that everything is connected and we are leaves in the stream of creation? Then you are at the right place. Thank you from the bottom of my heart for joining me on my journey. I will continue to make sculptures out of gemstones, rubbish, wood ,light, shinybits, fire and  wire and start to paint with acrylics, watercolours, wax, pixels and pencils again. You will see everything from the first sketch of the idea to the making and the final installation here on Patreon. I am creating since I was mini and it always was a huge part of my life, now its time to do this every day to make the world a better place. My name is Ulrike Liebetrau - "Liebe" means "love" in German and "trau" either being brave or an old expression for getting married, most people call me Uli, Rubbish Fairy or Neeeps, you can find more about me on www.uliunique.com . I am looking forward to share my magic with you and to get to know you better, lets live life on Inspiration.
Making Art using recycled materials does cost money, glue, paints, screws, staples, lights and other things to enchant the rubbish. When we reach 99 patrons, I will sit back and think to myself: WOW we did it!!
There will be a celebration event-exhibition-party with all patrons invited.
1 of 4
Recent posts by Uliunique
By becoming a patron, you'll instantly unlock access to 60 exclusive posts
By becoming a patron, you'll instantly unlock access to 60 exclusive posts