Hello there, fellow humans!

I sincerely hope you've been enjoying my comics about 
humpback whale babies
, 
octopus mating
, insect poop-farming and every other gritty, gross or gorgeous animal there is under the sun. Or been inspired to do something so we aren't 
shrink wrapped in phthalate-filled plastic
before we know it!
Either way, if you haven't guessed already, I LOVE making these things. 
However, the sad truth is, even though you may be seeing my work all over social media, I don't make a penny off of it! With the demise of mass circulation print newspapers, getting syndicated is not a very attainable goal anymore. So in order for me to continue spending my time creating art, I will need some help. If you are a lover of the environment, and/or you just appreciate my art, please become a patron to support my work. In years past, artists survived solely by patronage, and well they say everything old is new again...
Why I make these Comics
We're living in a time when the natural world is being pushed to the fringes of our minds. To provide a balance to that, I make comics that focus on what's outside our devices. By using humor, I inspire people to remember that there's a universe all around us that we depend on and are interconnected with in ways we often cannot see.
Your support, big or small, would mean so much to me! By continuing to make more comics, I hope to help open the doors of inspiration to the next generations of scientists or environmental heroes, and help us all make better choices every day to save the planet!
Any help you might be able to give would make me feel like this: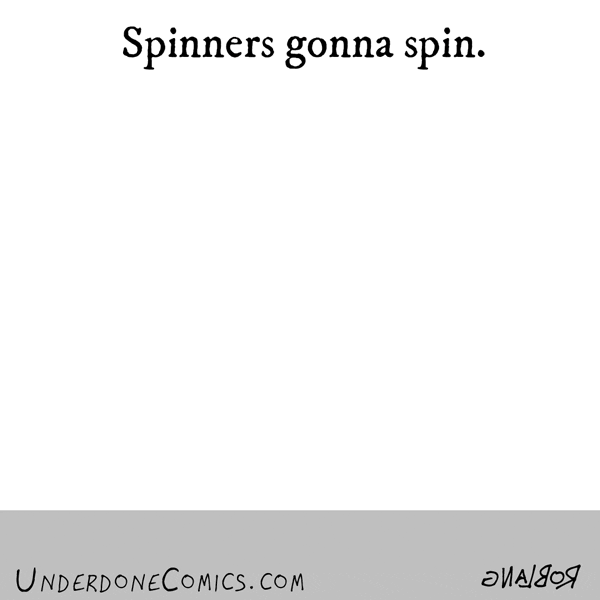 Thank you and keep on spinning!