Underpants and Overbites
is creating Diary Comics
Select a membership level
Tip Jar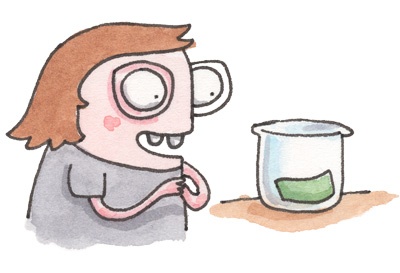 Thanks so much for your support! It means so much to me that you're reading and enjoying my comics. At this level you'll get my unending gratitude, plus exclusive updates from time to time!
Exclusive Comics!
Yay! At the this level you get a new exclusive comic every stinkin' week! That's 4 whole not-seen-anywhere-else-online comics a month. At this level you also get more sketches, behind-the-scenes posts, and the occasional exclusive coupon code. Oh, and access to my entire Patreon feed! 

Comics Super Fan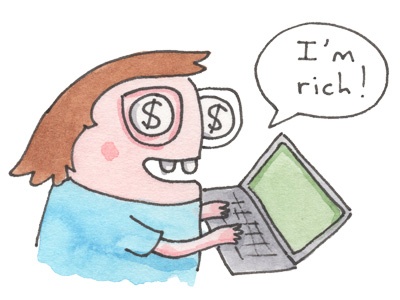 This tier technically doesn't come with more benefits, but it does come with a ton more virtual hugs. Thank you so so much for helping my diary comic dreams become a reality!!!
About
Oh hi, I'm Jackie, the creator of Underpants and Overbites! It's a diary comic all about my often funny, but occasionally serious tiny human life. Frequent themes and characters include my relationship with my husband Pat (aka The Purple Guy), childhood memories, mental health, anxiety, and just how confusing life as a human on this planet can be.

I currently make money from merch sales, editorial work, and searching for quarters under vending machines, but none of it is very consistent. I hope to change that by creating a more stable income here on Patreon. That's where you come in!

"What is Patreon?" you might ask. Well, it's a super cool platform where you can support the content you love with a monthly subscription. For example, if you sign up for my $3 tier, you'll be charged $3 per month and get access to one totally exclusive U&O comic a week! $1 - $5 might not be a lot individually, but when added up, it means so much to me and my comic. The more I can earn here, the more I can continue to keep ads away from my content, maintain my independent voice, and decide with more clarity what the next step is for Underpants and Overbites. It would also allow me to experiment more with things like, conventions, books, speaking, merch, and videos! The possibilities are endless!!!

I love love love all the support I already get from knowing you read and enjoy my comics, but please consider supporting me here too so we can keep adding pages to my diary.

:B Jackie

Your support is truly blowing my mind. I'm just so tickled by how many of you really really believe in Underpants and Overbites. SIX HUNDRED OF YOU!

All of you will give me super strength to punch this virus (and other problems humans are up against) right in the face. I'm not a healthcare worker, or policy maker, or really anyone that helpful, but I do tell stories and those help people. I'm going to keep telling them no matter what, but a stable monthly income like this will help me take larger and bolder risks with my time and resources. So, thank you.

7 of 7
By becoming a patron, you'll instantly unlock access to 224 exclusive posts
By becoming a patron, you'll instantly unlock access to 224 exclusive posts
Recent posts by Underpants and Overbites