Fraser Cain is creating

The Guide To Space
I'm the publisher of Universe Today
1 Milestone Goals
reached
Custom Music
It's hard to comprehend space without soaring orchestral background music. We'll work with a musician to get some soundtracks built for videos, software and podcasts.
Four part series
Once we cross this line, we're going to up our game and make a multi-part episode all about aliens!
TV show length episodes
We'll produce one 22 minute episode every month.
About
I'm the publisher of Universe Today.
Location
Top PatronsSee all 506
Fraser and Jay are creating videos about Space and Astronomy.  

We're here to debunk myths and bend minds, in show built for regular humans (who might watch a little too much science fiction).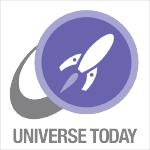 Our show is supported by
Universe Today
, founded by Fraser 15 years ago, to improve the quality of space and astronomy journalism. Back then, mainstream media did a terrible job of coverage, reducing content to only entertain the lowest common denominator.
Universe Today covers it's costs by advertising, and we'd like to move past that.
If you're willing to join us. You'll be directly contributing to the creation of space and astronomy content. We can afford more in-depth interviews, longer videos, and higher production values across everything we do.
It's handled all here, through Patreon.
10-Cents a Day
If you're willing to donate just 10-cents a day - $3 a month in return,
we'll remove all the advertising
from Universe Today for you and give you access to our Guide To Space community.
Serious About Space?
If you're like us, you are. Click the button below and become a Patron of Universe Today 
FAQ:
I already donated to Universe Today!
 All current UT members are now patrons, which gets the ads removed from Universe Today. If you came on then, your one-time donation still gives you a lifetime of ad-free enjoyment of Universe Today.
If you want to up your participation to a higher tier and reap additional benefits... you can do that too.