Unjapan
is creating videos of Japanese artists and craftsmen.
Select a membership level
Remerciement !
Merci beaucoup, grâce à votre soutien, nous espérons pouvoir continuer à vivre de notre passion et de vous montrer le meilleur du Japon.
Thank you!
Thank you very much, with your support, we hope to continue living our passion and showing you the best of Japan.
Unique Japan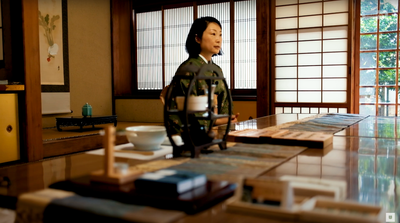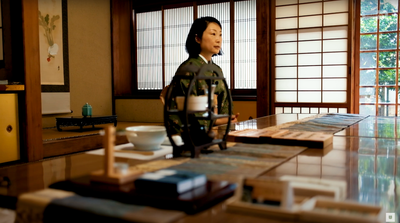 Merci pour votre soutien !

Vous pouvez désormais accéder au Discord privé de notre chaîne.
Votre nom sera également indiqué en remerciement, à la fin de chaque vidéo produite durant votre patronage.

Includes Discord benefits
About Unjapan
( Présentation en français cliquez 
ici
)
Take a look behind the scenes of Japanese artists and craftsmen, recognized by their peers.Unjapan
means
"Unique, Unknown, Unbelievable Japan" and aims at promoting artists and craftsmen from the Japanese archipelago around the world.

Unique: promote exceptional Japanese artists
outside Japan via our 
online store.
Unknown: learn more about the Japanese artists we collaborate closely
with via 
our blog.
Discover articles and videos about
these masters with incomparable techniques.Unbelievable: travel and discover!
We will introduce you to
local actors who are passionate
about their jobs.
Discover Japanese daily
life through incredible portraits on our 
YouTube channel
Take a look behind the scenes of Japanese artists and artisans
recognized by their peers, on a multimedia platform promoting
100% real and authentic Japanese know-how, far from clichés.Supporting Unjapan means helping local artisans in an ethical and fair manner.Who are we ?
We are Pierre and Mai, a Franco-Japanese couple living
in Uji, Kyoto prefecture.
Through our
experience in Japanese tourism
and our contacts in the
Japanese luxury crafts
industry, we have developed a
passion and a deep respect for the work of these artists.
Our
desire to promote them led us to the creation of Unjapan
during the spring of 2021.
In order to make
this promotion more visual
, Stéphane quickly joined us to
direct the videos
you can watch on our 
YouTube channel.
The project is now developing and we regularly meet new artists and craftsmen, in order to immerse you, in an intimate and personal way, in the workshops of these Japanese masters, otherwise difficult to access to the first comer.

(Below is a video, directed by Stéphane for Unjapan, of Kutaniyaki porcelain grand master Fukushima Buzan. Considered a national living treasure in Japan, he notably collaborated with Hermès for two watch models, the "Koma Kurabé" and "the woman with the wind soles") Don't forget to activate the subtitles.
Why are we on Patreon?
Because
we deeply believe in our project,
we have invested a lot of our time and money in Unjapan. Acquiring video equipment, developing the website and building a product inventory come at a cost. Even though the products sold on the site are intended to support our artists and artisans,
it is thanks to donations from Patreon that we will be able to continue financing and producing videos.That's where you come in !Thanks to your donations, we will be able to:
Produce new videos to help you discover a rare and exceptional Japan
Invest in equipment in order to improve the quality of these videos
Expand our team, find new artists and establish strong links with them
Plus, a donation for Unjapan is an investment for you!
Starting from a 30 € donation (≈34 USD), you can convert a part of your donation into a coupon,
valid for 1 year on our online store.Thus, you can accumulate these vouchers and not only
help us continue this project,
but also
treat yourself with high-end products, handmade by great Japanese masters, "100% made in Japan".One last word !
By helping Unjapan,
you are helping us to share and promote artists and artisans
who have acquired a level of excellence through several generations and who produce
unique and exceptional works that only exist in Japan.
You thus help us promote an
authentic know-how
and make it known outside the Japanese borders.
Thank you.あ り が と う ご ざ い ま す 🙏
Become a patron to
Connect via private message
How it works
Get started in 2 minutes