ÜNOG
is creating the best gamedev community in Turkey.
Select a membership level
Rare
You are our supporter! You will get the Rare rank in our Discord and our special thanks in all our content.

This contribution will help pay the minibüs fares for our team, traveling between our events.
Includes Discord benefits
Epic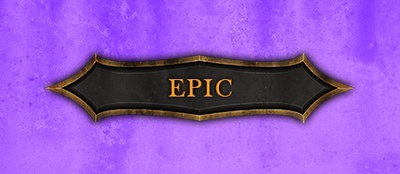 You are our EPIC supporter! You will get the Epic rank in our Discord and our special thanks in all our content.

This contribution will buy our team Turkish coffee to keep us awake while editing our discord podcasts late at night.
Includes Discord benefits
Heroic
You are our HEROIC supporter! You will get the Heroic rank in our Discord and our special thanks in all our content.

With this contribution we can buy lahmacun kebab to fuel our event organization meetings.
Includes Discord benefits
Early Announcement of Events
About
Our Vision
As the game developers of Turkey, we established this community to strengthen our internal ties and share our knowledge. If you believe in our mission you can help us contribute to this community by becoming our patron.
Our Operations and Expenses
Events
The primary reason of our Patreon campaign is to ensure
ÜNOG
stays self-dependent as we tackle bigger and more ambitious projects.
Due to the COVID-19 crisis we had to cancel our third annual conference. However your donations will allow us to hold an even bigger conference next year that is designed to address the needs and desires ÜNOG members desire.
--There will be some juicy information about our parties after coronavirus--

Podcast
We are organizing a weekly
podcasts
every Friday night bringing veteran game developers to share their personal experience with the larger ÜNOG community and make connections.
For every hours of recording we spend several hours editing to ensure the voices are clear, and the jokes are loud. With your support we can get some professional help to increase the quality and consistency of our podcasts even further.
We're using spreaker.com to host our podcasts and Discord Nitro to ensure they are recorded at the highest quality level possible. Your donations will ensure we can keep paying for these services to bring the experience of our veteran game developers to our larger game development community.
Blogs and Newsletters
Every week we write a blog post discussing a specific game development topic. Your contributions will allow us to take on bigger projects that will require more research and keep our
Mailchimp
services up and running.
Social Media and Design Operations
Unfortunately, even after hours of negotiation, our artists still refuse to use the free version of
MS Paint
. In order to ensure our visual design is up to your standards, your donations will allow us to subscribe Adobe Creative Suit, Canva Pro and other design solutions.
More projects to come!
We have many more projects in the pipeline (weekly
Youtube
videos, ÜNOG Game Jams, Indie developer portal, professional level Turkish educational content, bringing international speakers). We need a bigger budget to bring these ideas to life without sacrificing quality on our ongoing projects.
What have we done so far?
We organized two ÜNOG conferences that were attended by over 200 game developers.
We organized more than 5 game jam sites that supported the creation of more than 50 games. [GGJ19, GGJ20, LD43, LD44, LD45, LD46]
We created a game design newsletter that has over 25 editions.
We organized over 30 discord meet-ups (and counting!) that brought together developers, gamers, academics, and artists together.
We organized several DEMO-DAY's where game developers could network and share their games.
Discord:
unog.dev/discord

Facebook:
unog.dev/group

Youtube:
unog.dev/youtube

Instagram:
unog.dev/instagram

Twitter:
unog.dev/twitter
LinkedIn:
unog.dev/linkedin
You can get in contact via sending an e-mail to
[email protected]
Wow! We need to celebrate this moment. We will start organizing a special party with our supporters!
3 of 4
Become a patron to
Connect via private message
How it works
Get started in 2 minutes