Unseen Japan
is creating translations of news, views, & social justice issues from Japan
Select a membership level
Tokugawa Ieyasu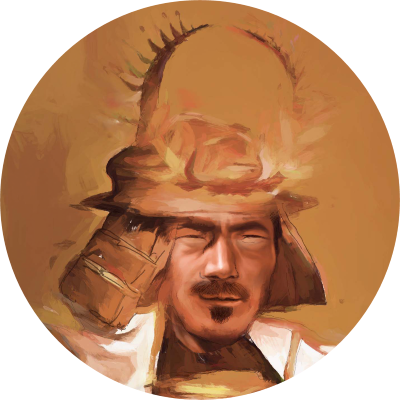 Ad-Free Experience! Hide all affiliate banners and pop-ups on UnseenJapan.com by logging into the site with your Patreon account!
Bonus Content! Every month, we'll publish one to two feature-length text or video essays (held as Patron-only Crowdcasts) as Patreon exclusives. This is content that only Patrons will ever get to see!
Exclusive one-week preview access to our public essays! Read our long-form free content before anyone else, and get the opportunity to make comments and leave feedback before publication. If you make a positive contribution, we'll call you out at the bottom of the article (and even link to a Web site of your choice!).  
Member of the Unseen Japan Editorial Board! Get access to our exclusive group on the Unseen Japan Forum, where you can give us feedback on the types of articles you wish to see, and the direction you want to see the site and the forum take.
Exclusive Discourse flair! Stand out on our Discourse forum (https://forum.unseenjapan.com), dedicated to discussion of Unseen Japan content and Japanese language learning, with flair denoting your kind contribution to UJ!
Murasaki Shikibu
Benefits include the Tokugawa Ieyasu benefits, PLUS:
Discord Server Access! Come join us on our Discord server and talk about anything Japan or Japanese language learning related!
Two Free Unseen Japan Stickers! One of Tokugawa Ieyasu, and one of Murasaki Shikibu.
Access to Special Livestreams and Chats! Come chat with one or more of our team, or with our special guests for the month, during our Livestream! (All members get access to the post-livestream recording.) 
Includes Discord benefits
Akutagawa Ryunosuke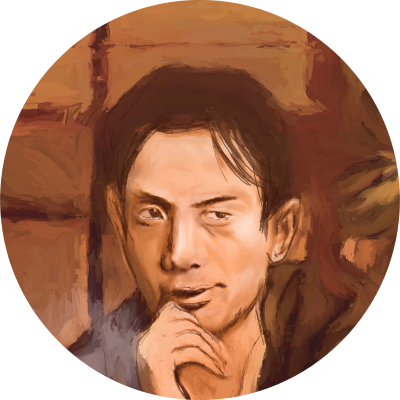 Benefits include benefits of all of the previous tiers, plus: 
Get Our Kindle Books! Any books we publish to Kindle, now and in the future, are yours. Get access to new titles as they publish so long as you maintain your membership!
Includes Discord benefits
About
What the world thinks about Japan isn't as important as what Japan thinks about Japan.
Unseen Japan
works to bring you news and in-depth essays based largely on original Japanese sources.  We also work actively with liberal journalists and opinion-makers in Japan to translate their content into English for the first time. Our subject matter includes culture and history, women's rights and Japanese feminism, LGBT rights, work/life balance, and business. 
Our popular piece 
Why a Virtual YouTuber Has Some Women Japanese Women Railing Against Anime Culture
,
based on a popular series of tweets from a prominent Japanese lawyer and feminist.

Why Support Unseen Japan Financially? 
We know it's frustrating to get online and feel like everyone's asking you for money. But in a day and age of increasing corporate control of the media, crowd-sourcing of independent voices is critical. By supporting us, you'll help us fulfill the following important goals: 
Translate more Japanese news and opinion content into English. We want to become a major outlet for people in Japan that you may never otherwise hear in English - for prominent free journalists, activists, feminists, lawyers, politicians and ordinary citizens whose voices may never make it into mainstream English news coverage about the country. 
Pay our writers & translators fairly. We want to have some of the best people in Japanese translation and academic Japan Studies writing content for us - and we want to ensure they're rewarded appropriately for their efforts. The more people who contribute, the more we'll be able to compensate our writers for their efforts. Your patronage helps us create an economy of scale for people who have made Japan their passion and profession. 
Support Japanese Learning. We also run the Unseen Japan Forum, an adjunct of UnseenJapan.com that serves as a rich discussion forum for learning Japanese. We offer pointers to tools, software, and methods, as well as advice to assist people on their language learning mission. 
Additionally, your UJ patronage includes key benefits at every subscription tier, including:
Exclusive content. Every month, we publish two of our essays exclusively for Patreon subscribers. We will also publish book chapters and other exclusive content to anyone who becomes a Patron at the $1/month or higher level.
Early access to public essays. Read our public essay content before anyone else - and get cited if we use a correction you supply us.
Stickers, chat sessions, snack boxes, and custom essays. Higher level subscribers ($3/month and up) get a host of other goodies at every tier.
Your donation of even $1/month helps offset our costs, pay our staff of writers what they're worth, and grow the depth and variety of content we can offer you.
We thank you for your support!
$583.05 of $1,000
per month
This goal will enable us to cover our core operating costs, which include paying for two essays/week, at least one news piece a week, and our costs for our stock photo services. 
1 of 1
Become a patron to
Unlock 119 exclusive posts
Connect via private message
Recent posts by Unseen Japan
How it works
Get started in 2 minutes