Rob Nelson
is creating Science and Nature Videos
Select a membership level
The Flock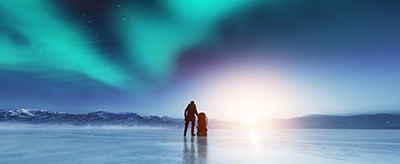 You're now part of my inner circle. I didn't want to create a bunch of tiers with different perks until I got input from you, so this is where it all happens. You'll get patron-only posts, the extra behind-the-scenes from shoots, any livestreams I do and anything else I do extra for patrons (minus the postcards and name credits).
The Postcard Tier
Limited (40 remaining)
Once a year I'll send you a hand-drawn, wildlife-themed postcard to say thank you. I do daily art, and I like supporting artists. This is my way to do something with my drawings, that I hope is also appreciated.
Executive Producer
Limited (0 remaining)
Yep, you actually get an executive producer credit for this. You help fund each video I make in a big way! You'll be part of the community just like the rest, but I'll also add your name to every video our team makes! It's a big deal since I'm adding your name to the actual video; it'll live on forever (which is why I have to limit this tier to 4 of you). You can jump into this tier if you want for just a video or two and then hop back. In fact, that'd be a great way to show just an extra bit of support every so often.
About
Hi! I'm Rob Nelson.
I make educational videos about how to understand and reconnect with nature. I lead
UntamedScience.com
to aid scientists, teachers, writers, and artists around the globe to tell and teach important eco-stories. Much of that is through providing guidance with my years of filmmaking knowledge.
I also created
StoneAgeMan.com
as my own youtube platform to teach from and educate others about interacting with, interpreting and being in nature.
This Patreon page is where you can help support the outreach I'm doing. Most of the time I work with scientists for free (because they're not the ones with the money). I also put out my videos for free on youtube. If I'm lucky, I get some return from ad revenue. But, i can tell you now, it's maybe 1/50th the cost I need to continue doing this full time.
Sometimes I work with zoos and aquariums to get out messages. I'll make one for them, and then we create a spinoff to tell in a different way for you, online. (see the wolf video below).
I don't know the right way of making this all work. It's an evolving process. I do know that I enjoy creating something useful in the world. Sometimes, when I work with TV, I feel like the message can get twisted (like here):
Your support helps me do this.
I've also found that it's really important to make the more outdoor-themed nature education.
The goal with this content is to reach people who might not already be nature lovers. Maybe they're just curious what
plants they can eat
, how to
tie a knot
or start a fire. I think that by simply encouraging this reconnection to the outdoors, we may make a bigger difference than only making nature videos for nature lovers.
Starting Small and Growing

This patreon-based funding model is starting small and will scale up as we grow as a community. You'll see things get better as more patrons join the effort.
I occasionally find additional funding from like-mined institutions and organizations (and we welcome those connections from you). But the goal is to make this self-sustaining, as its own entity, enabling us to deliver the enriching science content that we find fascinating and that we hope is interesting to watch and share. As of 2020 I'm about 1/10th of the way to making that happen here. With about 500 patrons, I think we'll have passed the hurdle to make it where I can concentrate only on this.
Also of note, we are not a big corporate company. "We" are individual science filmmakers that help me make this happen. Friends. A family. I am personally motivated by my roles as a father and husband, a scientist, a small-business owner. You will see that in the heart and soul of the videos I put out with Jonas, Haley, and my kids.
What will you get?

If you're someone who thinks of the greater good, or maybe a parent or educator yourself, you might think of this as an investment in the next generation, providing worthwhile messages and encouraging others to becoming teachers in their own community. With that, we aim to deliver to you a good viewing experience and Patreon-only perks. I do send out hand drawn post cards now every 6 months to those in the post-card tier (the next batch coming in June/July). Thank you so much if that's you!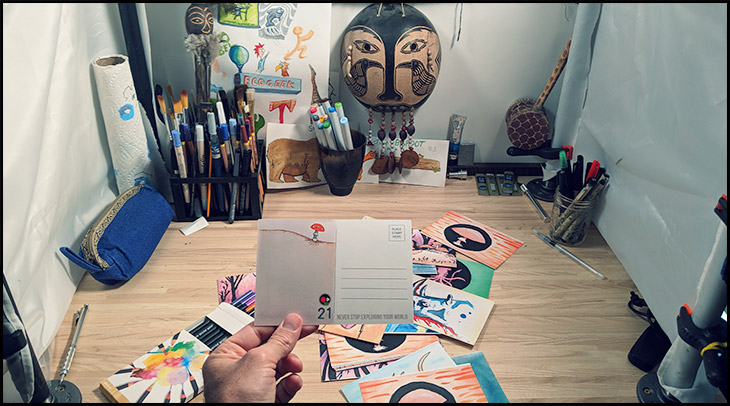 Can I make a one time contribution?

Sure you can. When you sign up, patreon will give you that option. However, it might be even better to figure out how much you can give and join the community at a smaller level each month so that you'll have access to all the behind-the-scenes stuff we're doing while knowing that you're helping support our work. I love having you here after all and enjoy the interaction with all of you.
How do I learn to make science films like you?
Right now, I share our tips and tricks in science filmmaking on youtube via
our tips and tricks channel.
You're helping support my work on that here as well.
More About Me
I'll make sure every video has a short behind the scenes component that I can send out to you!


6 of 8
By becoming a patron, you'll instantly unlock access to 44 exclusive posts
By becoming a patron, you'll instantly unlock access to 44 exclusive posts
Recent posts by Rob Nelson