Untap.in
is creating a table-top card game play tester.
Select a membership level
Untip
If you love Untap, please feel free to show your support and drop us an Untip. This will also grant you access to the locked Patreon posts.
Untapped
Unlock the premium perks. 
Cosmetic Rewards:
Blue Diamond of Power Patron Badge (only accessible while Patron status is active)
Custom Deck Sleeves
Custom Play Mats
Ability to view advanced statistics of your wins and losses on individual decks
 
Functionality Rewards:
Unlock unlimited deck slots (Limited to 10 slots for non-Patrons)
Unlock ability to create 5 & 6 player multiplayer games (anyone can join)
Eliminate Game Start Delay
Ability to password protect your open games
Access to the "First Class Lounge" private patron only chat room
Ability to access up to 5 chat channels simultaneously

General Rewards Access:
Locked Patreon news, updates and polls
Ability to input requests & ideas into development.
Our hearts.
Untamed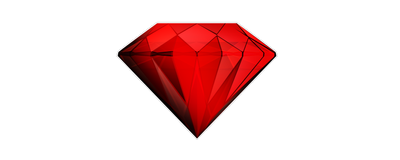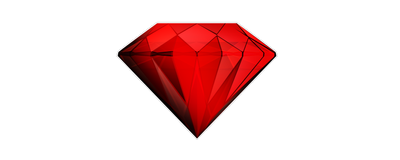 Activating this badge on your profile sits you in a throne at the Untap Staff table, placing you at the top of the online user list above all else - where you belong.
Bring the Blood.
Notes:
Only accessible while $20 Patron status is active
Also unlocks all Untapped rewards
About Untap.in
Thank you
First off, we want to sincerely thank all of those who have made the big decision to pledge, past and present. Thank you for allowing us to keep our dream for Untap alive and make our home a better place for you to visit.

About us
Untap has been providing completely free in-browser CCG testing facilities for a few years now. We provide a simulated tabletop platform that allows you to test and tweak your decks in real time against other like minded players, no downloads required.
Do I need to pay to play?
Hell no. Untap is and always will be completely free to play. There are just a few perks we offer as a thank you if you decide you're spending a lot of time on our platform and that we're worth five bucks a month to support. We only ask that if you do choose to pledge, that the money you use is expendable and if it's not, please don't spend your rent or grocery money on us.
Why do you need the money?
If Untap was able to run off of hopes and dreams, this Patreon page wouldn't be here.
Rewards
To say thank you for your support, there are a bunch of functionality rewards which open your account to unlimited features for as little as $5 per month. See the sidebar to your right for what you can unlock for your account instantly.
FAQ
Q: Will I lose my rewards if I cancel my pledge?

A: The functional perks will remain on your account for a minimum of 28 days from the day of charging (except the Untapped & Untamed Diamonds cosmetics, they disappear immediately).
Q: What happens to my additional decks, card backs and play-mats if I cancel?

A: You get to keep all your additional decks however you can't add any more. Card backs and play-mats that you've added to your account will also remain however they just can't be altered.
If you have any further questions, our friendly staff are only a whisper or mention away in-game and if there's none online, flick us an email at
[email protected]
for further information.
$5,000
-
reached!
per month
Biweekly app releases.
4 app servers running 24/7.
Begin development on tablet support.
2 of 2
By becoming a patron, you'll instantly unlock access to 31 exclusive posts
By becoming a patron, you'll instantly unlock access to 31 exclusive posts
How it works
Get started in 2 minutes