The Cardboard Herald 
is creating tabletop gaming interviews, reviews, and recommendations.
Intern

You are the lifeblood of TCbH and we will personally thank you on air. You'll be listed as part of Team TCbH in our monthly newsletter. You also get to vote in any patron directed content and gain access to any exclusive content.
Apprentice Reviewer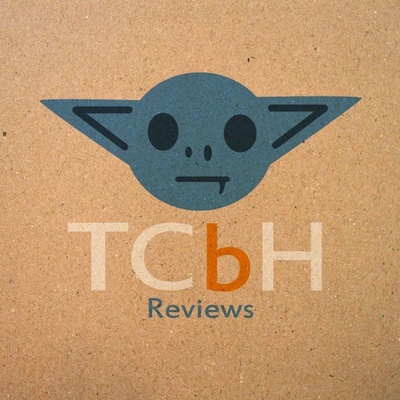 Same as intern, but if you tell us your favorite game and why in under 500 characters, we'll save it under our "Apprentice Reviews" section and read and discuss it on an upcoming TCbH Reviews Podcast episode.
Journeyman - Exclusive Swag
Same as Intern & Apprentice, but you will also get an annual care package full of goodies from us, mailed out between Nov 15 & Dec 15. Contents include promos and swag provided by supporting publishers and cool exclusive TCbH swag that you can use to impress your friends and strike fear in the heart of your enemies. You'll also get a personal thank you letter from us. 
Supporting Publishers - Weird Giraffe Games, Elzra Games, Stonemaier Games
The Enthusiast
Same as Intern, Apprentice & Journeyman, but you also get to command us to once per year make a Cardboard Cutouts recommendation video around a topic of your choice (3 great games to play outside? 3 great games based on an existing IP? 3 great games to lose friends over? You name it! (subject to our approval. Nothing too weird (only kind of weird))). We'll also allow you to shoot 30-60 seconds of you giving your own top 3 that we'll add to the end of the video, or give it to us in written form and we'll read and comment on it. 
Task Master
Same as Intern, Apprentice & Journeyman, but you get to call some shots. We will once per year review a game of your choice (subject to our approval, we gotta be able to get our hands on it). You get to tell us if you want it in writing, video, or audio format, and which regular TCbH contributor you want doing it. We'll credit you for being the source of pain as part of our review, and also include your apprentice level of the review in OUR review. Got it?
Part of the Crew
Same as Intern, Apprentice & Journeyman, but you get to hang out with us. Wherever you are in the world, as long as you have Skype, we will have you come and hang out with team strikeforce on an episode of TCbH Hangouts.