Linda Riesenberg Fisler
is creating mystery/thriller, & Fantasy novels, painting courses & mentoring
Select a membership level
Bashful Beginners
I see you! I know--you just want access to the videos, courses and you want to support All Things Creative/Art Chat! THANK YOU, my dear, shy friends, for being the patron that supports the dream! You  are key to helping me create all kinds of things. You keep me inspired. So, my quiet friend, you now have access to all the videos, courses, and chats!  You also have exclusive access to the Blind Series Book Five free write and theTales of Reginnis Free Write. All this for just pennies a day! Thank you for joining the journey!
Includes Discord benefits
Inspired Intermediate
 I see you--the more confident one! You've been painting or writing for while and you want more interaction! Fantastic! You have access to all the Bashful Beginner has (videos, courses, and free writes).  When the $150 a month funding is reached, you'll be invited to join Linda in a conference call. In addition,  when new characters are created in Linda's novels, your last name will be considered (and probably used) as the character's last name.  Just think--you could become a field agent in the Blind Series or an elf or trinklet in Tales of Reginnis--either way you can live vicariously through a character who has your last name! AND since you decided to join my creative community, you can choose one of my e-books (Blind Series or From Brush to Palette Knife)! Thank you for keeping the dream alive!
Includes Discord benefits
Adventurer
In the spirit of many of my characters, you want more and you want to explore! Creating can be a lonely expedition, but not if you become an Adventurer! You'll receive everything the Bashful Beginner and Inspired Intermediate receive. But there are only 10 of you, and because of that you get something even more special. At this level of membership, you will receive a 1 hour coaching session per month--that's 12 private coaching sessions a year! Thank you for being an adventurer, and Linda looks forward to joining you on your journey and keeping the dream alive!
Includes Discord benefits
About Linda Riesenberg Fisler
Join Me in Building a Creative Community!

Miss AMO?
So do I. But you can...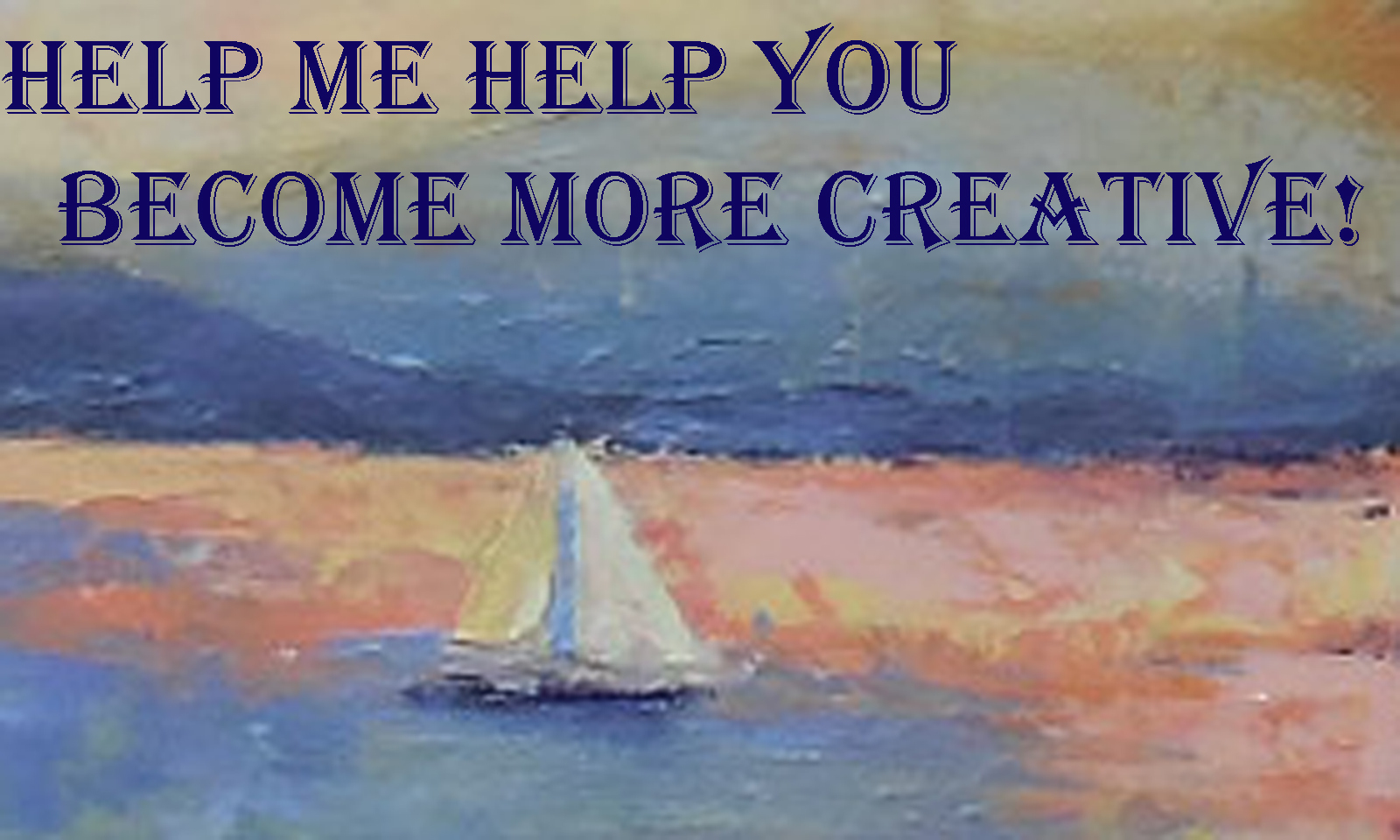 I am excited about this new year! I have been painting, writing, and teaching all my life! It is part of my soul to teach others to pursue their creative endeavors. And I want to help you become a better writer, painter--I want you to be creative!
A little history on me for those who don't know me. I started writing when I was a kid. I've written ever since and am an award-winning author of the Blind Series (Blind Influence, Blind Persuasion, Blind Alliance and recently released Cloaked). I have enjoyed self-publishing, meeting my readers who love Sean, Nicole and (maybe not so much) Jenkins! I treasure my interactions with you, my readers!  You inspire me to keep writing!  
So how did this author become an award-winning painter? I've been painting for over 25 years, starting when I was working in the corporate world. I left that job to become more creative. I started working with the internationally known master artist, Kevin Macpherson, becoming his business partner. We launched Artist Mentors Online (AMO), where we coached artists to become better painters and business entrepreneurs. It was a huge success and we enjoyed every minute of it. All good things seem to come to an end, and AMO was no exception. We understand our creative journeys and know they morph into other fantastic things. This happened to both of us. Kevin pursued other interests as did I--and we have both enjoyed where our journeys have taken us!
I began teaching, both online with F+W Media and in person through the Middletown Arts Center. I began writing Blind Influence and worked on a fantasy series called Tales of Reginnis. Through my online teaching, I created videos and courses. I continued to interview master artists as part of my Art Chat podcast. I am living a creative life and enjoying every minute of it. 

As with every new year, you have to take stock in what you are doing, what you want to do, and then there is the financial reality of what you can do. I want to continue to teach writing, painting, and self-publishing. I want to write my free writes (for both the Blind Series and Tales of Reginnis). I would like to create new painting videos, courses, writing courses, and publishing courses. I want to publish a new art instruction book. I want to write and publish the new fantasy series and continue writing/publishing the Blind Series. I want to start up the Art Chat podcast again. I want to convert Blind Persuasion, Blind Alliance, and Cloaked into audiobooks. 
Of course, all of that takes money, and that is where you come in--you knew there had to be a catch didn't you?  I'm not good at asking for support so bear with me. I've streamlined this to the bare bones as much I possibly can, so let me give you an idea of how much things cost. Self-publishing a book, one book, takes countless hours of writing, creation of a book cover (which I do myself, but if I didn't, it would cost in the neighborhood of $300-$500 dollars to secure the talents of a very good book cover illustrator), editing the book costs over a $1000, ordering books to sell can easily add up to $500 (depending on how many you order). Editing on Cloaked was over $1400 alone.  Marketing your book takes countless hours and a really good budget to get it the attention it deserves. Then there is the audiobook production. Blind Influence audiobook cost close to $4000 to create. There are software costs associated with all of this.  Technology is a love-hate relationship! :-)
Creating videos takes time, equipment, and software. Creating podcasts takes some of the same software. The equipment has been purchased, but the software costs are billed monthly. In the end, we are looking at many hours behind the computer and at least $25 per video for its creation. 
When I was creating content for AMO, I was working a good 60 hours a week between coding the lessons, writing the blog, creating the podcasts, mentoring the students, and coming up with the painting challenges--all of which had to be created and coded for the website. I'm sure you are beginning to understand...
Please don't take any of this as complaining--I'm not!  I love doing this, but it has felt like I've been doing this in a vacuum. I crave the interaction with those who want to join me on my journey to teach what I've learned, live in the creative world, and build a creative community where we nurture our dreams. 
There are various levels of support. Maybe you just want access to the video and courses at first--that's $3 a month. That will go a long way to help pay for the software needed to keep the production of videos going. If you want to be a part of the creative community, join at the $5 level--and when I reach the goal of $150 a month, we will have get-togethers where you can pick my brain and we can chat!  If you want a more personal and private coaching experience, check out the Adventurer or Explorer tiers. 
Whether you are an artist or writer, I'm here to help you be more creative!
When I reach $150 a month, I will thank the patrons on the dedication page of my next book. Each patron will receive a personal thank you note for their support! I'll also schedule the first Secret Meeting with my patrons!

1 of 3
Recent posts by Linda Riesenberg Fisler
By becoming a patron, you'll instantly unlock access to 72 exclusive posts
By becoming a patron, you'll instantly unlock access to 72 exclusive posts