Crosshead
is creating Miniatures, Monsters and Maps
Select a membership level
THE DUNGEON MASTER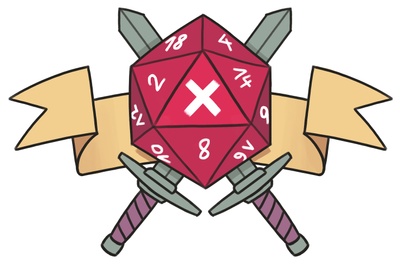 Populate your dungeons with a everything the Back Catalogue has to offer!
Monthly Packs including Maps, Tokens &  More 
Get instant access to the Back Catalogue 
Get to vote what content gets added to the Monthly Package
Check intro for more info.
Includes Discord benefits
THE DUNGEON LORD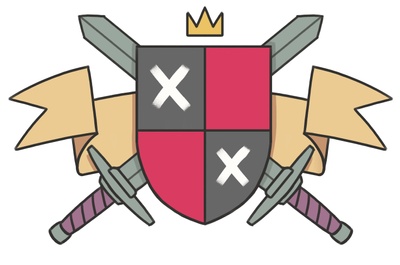 You don't just want access... you want control!
You get all rewards from the Dungeon Master tier. 
Make suggestions for maps in the Council on Discord.
Get to vote what maps, tokens and other content I'm working on
Get to vote what content gets added to the Monthly Package
Includes Discord benefits
About
Hello! 
My name is Bert, the creator of everything Crosshead. I have been a big fan of fantasy RPG's for as long as I can remember and love bringing my own ideas to life. Combining the two I started designing maps, tokens, and characters for my home games a couple of years ago and haven't stopped ever since.
Wanting to grow as an artist and creator I decided to join Patreon in an effort to be able to create more work on a steady basis, hoping to be able to create content like this full time. Looking to get my work published in print in the future.
Find previews of my art on my 
Instagram
or the 
CrossheadStudios
website.
Back Catalogue & Back Catalogue Supreme
The moment you join my Patreon, you get access to a folder with all the content sponsored by Patrons so far. Neatly organized into four categories: Maps, Monsters, Miniatures and Magic Items. Depending on what tier you join in on, you will get access to either the standard Back Catalogue or the more expanded Back Catalogue Supreme which is home to additional content supported by the $5 Tiers and up.
Currently, the Back Catalogue Supreme holds about
100
Fragmented Dungeon
Map
tiles + dozens of large single illustration maps (including massive 320 x 450 feet dungeons), more than 
100 Miniatures / Tokens, 
more than
10
custom designed 5E
Monsters
and several homebrew 5E 
Magic Items.

Monthly Packages or Full Support
Becoming my patron, you either pledge at the base tiers: pledging
$2
 or 
$3
which grants you access to a package of content each month that includes at least
6 - 18 Map
Tiles
(10 x 10 outdoor tiles or 12 x 12 dungeon tiles see video below) worth of maps, which is a selection of all the maps I make each month users vote for. The package also includes all the custom
Magic Items, Monsters
or
Miniatures
I make that month.
or
You pledge at
$5
or
$10
which grants you access to everything I create in a month. You can expect access to everything I create, which includes 
more than double
 the
Maps
you get in the base tier + you get access to it as soon as I finish the work. 
Future Endeavors
Making monthly assets and growing a steady subscriber base is part of a stepping stone to creating bigger content for RPG games in the future. I'm not just referring to writing campaign books and bundled prints of my work, but also a way of investing in user-friendly creation software like a digital dungeon builder. The God tier is a way for you to sponsor that future, help me get more people involved, and in return, I will provide you with discounts, uniquely tailored content and "special thanks" mentions for all my expanded projects.
Free
I will be sharing some of my old maps, tokens, and characters for free. All of these assets are posted in my aptly named Dropbox folder located
HERE
.
Thank you!

Feel free to contact me at 
[email protected]


www.crossheadstudios.com
DUNGEON DRAW
I'm going to start building a website/web tool to make creating maps with my content much easier. This will be done by a support team of developers, keeping my main focus on my illustrations.
3 of 3
Recent posts by Crosshead
By becoming a patron, you'll instantly unlock access to 94 exclusive posts
By becoming a patron, you'll instantly unlock access to 94 exclusive posts