Michael Oliver
is creating AWESOME WILDLIFE & TREASURE RECOVERY, TUTORIAL VIDEOS💍👍
Select a membership level
💦 FUNDING our ADVENTURES together
G,Day Guys👍 $1 makes a huge difference. This funds the future of OUR channels weekly ADVENTURES together. Finding AWESOME treasures, returning lost rings to owners and interacting with beautiful WILDLIFE🐊🦈🐍💍👍
# BONUS PHOTOS, SNEAK PEAK💍 OF 💦ADVENTURES💦 TO COME💍👍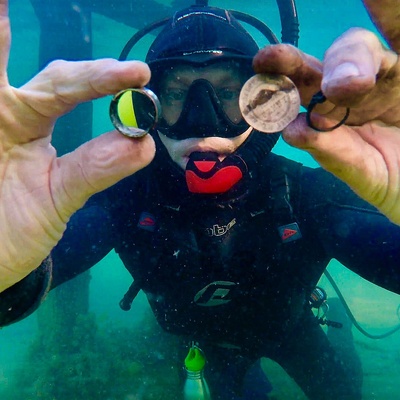 💦 Your Name in video credits 💍👍
G,day Guys👍
# I'll put your name on my YouTube Channel end credits for the world to see💍👍
Plus all other rewards🎁👍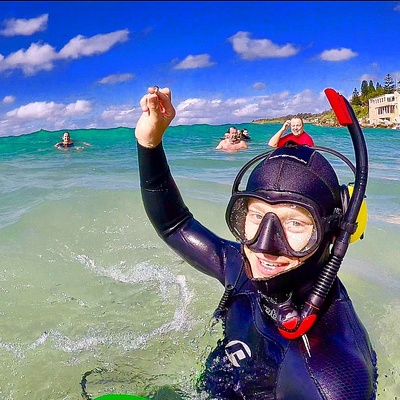 💦 YOU SEE IT FIRST 💍👍
G,day Guys👍 your AWESOME ❤️👍 
# You will SEE MY VIDEOS FIRST, some videos are in editing for months before being released to the public.
Plus all other rewards 🎁👍
About Michael Oliver
G,day Guys👍
My name is Michael Oliver, for those of you who dont know me. I specialise in Lost Jewellery Recovery, returning lost wedding 💍 rings 💍 to rightful owners & Wildlife Enthusiast 🐍💍👍. I am a PROFESSIONAL TREASURE HUNTER, living my CHILD HOOD DREAM with YOU. For the past years I have been highly successful in recoveries and creating AWESOME YouTube videos for YOU to learn from and ENJOY. I started PATREON to kickstart my DREAM of being a full-time TREASURE HUNTER. This will allow me to take every call and help EVERYONE 💍👍. I offer you an AWESOME OPPORTUNITY to join our EXCLUSIVE PATRON COMMUNITY, I have Goals to achieve and plans for our Future.

DID YOU KNOW 😱, an average 15 minute YouTube video upload has up to and over 20 hours of work behind the scenes? This includes getting to and from filming on location, editing through 2 hours plus of raw footage into the early hours of the morning. Some videos take up to 5 days to finnish. I film live digs, this means I film a lot of rubbish before I see that beautiful glimmer of Gold. YouTube is a labour of love ❤️ not fortune 💰 . I make these videos for a few reasons, one of them is to show people if you lose your beloved Wedding ring I'm here to help get it back to you, helping others is just part of who I am. I can't stand by if someone needs a hand 🤚 or two ✋🤚🏿
See you all on the next hunt 💍👍

G,day Guys
Incredible we just reached our FIRST GOAL of $250 this is truly AWESOME this funds the future of our weekly ADVENTURES together. 

Thank you for all your continued AWESOME support.


1 of 3
Recent posts by Michael Oliver
By becoming a patron, you'll instantly unlock access to 175 exclusive posts
By becoming a patron, you'll instantly unlock access to 175 exclusive posts