Christopher Caouette
is creating custom fantasy music
Select a membership level
Court Member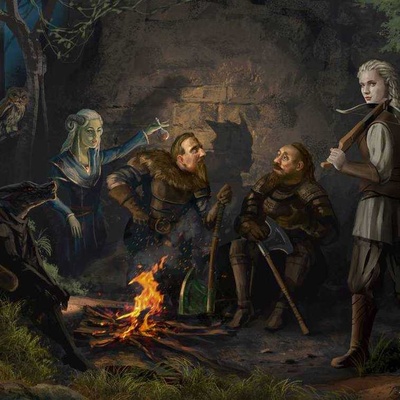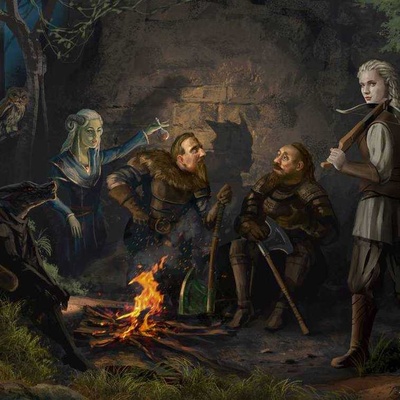 As a member of The Court you will have instant access to the Starter Pack of six epic tracks to use in your game, unlock the hidden Court Content, and access to my Private Facebook Group where we discuss using the music, games, and you can vote on what pieces I create each month!
Instant access to the start pack!

Access to all previously released tracks

Request Character Themes (digital)

Vote on what tracks I make each month
Upper Court Member
You want it all! Power, fame, always rolling a Nat 20...well perhaps but most of all you want access to all the Exclusive Content!

You will get additional music content and early access to works in progress, plus we will have monthly online meetups where we can discuss your games, music ideas, DMing, and more!
Instant access to the start pack!

Access to all previously released tracks

Early access to works in progress

Exclusive additional music

Live monthly online meetups

Request Character Themes (digital)

Vote on what tracks I make each month
About Christopher Caouette
Make Your Gaming Experience Legendary!

Custom Music for your Role Playing Games
🚫 Don't spend hours questing on Spotify or YouTube!
What makes this different?
🔹 Unlike other options out there, this music will bring movie soundtrack quality to the table!
🔹 Set the perfect mood for your adventure
🔹 Private group when you get to discuss and vote on what music is created
🔹 Created by a fellow D&D Player and DM
🔹 Join now and get 6 tracks + 2 extra every month!
🔹 Discount for members on Extras!
Why Support My Patreon?
My mission is to explore and create new musical frontiers - with you. Together we can create the best music for D&D or any tabletop game out there!
United in one campaign!
I'm a D&D player and a composer. I tried to use other tools to create an atmosphere for my games, but the music portion was always lacking.
Many of my fans around the world started telling me they were using my music for their D&D games. That's when I decided to create a community (or a Court in this case) where we can come up with the ideas for new tracks and I put my composing magic to work for you!
This is why I've created The Court and I am your Composer.
Once you join the campaign you'll become a full Court Member and get instant access to not only your starting gear of six tracks plus all the additional music that has come out in the past year!
Plus I have built a private Facebook Group for us where we can discuss D&D topics, vote on upcoming tracks, and more! ⚔️
Upper Court members will also get access to monthly Google meetups, alternate or extended versions, and pre-release demos as they are being composed, and all previously released music with no time limits.
Court members will also get discounts on Character Commissions, where you get your own amazing character theme music!
What others are saying:
Paul Flowers: The length was just right for the scenario I used it in.  The players loved the atmosphere it provided and the way in which it provided a sense of mystery and suspense.  I loved it immensely.
Laura Laurie McCurry: This is Epic level music to elevate your hame with a dynamic soundtrack.  My players loved it!  They felt it added a new texture to our gameplay.

BJ Berube Jr.: This guy makes great music to play while playing D&D or just to listen to.  I would say it's great to put you in the mood for Ren Faires and LARPing as well! 👍
Pam Hage: Christopher makes some amazing fantasy music...he's now offering music specifically designed for tabletop RPGs. Even more awesome, you can commission him to make music for your character 
<tmp></tmp>
By becoming a patron, you'll instantly unlock access to 9 exclusive posts
By becoming a patron, you'll instantly unlock access to 9 exclusive posts
Recent posts by Christopher Caouette
How it works
Get started in 2 minutes