Ursula Burns
is creating The Dangerous Harpist - Music!
Select a membership level
Jammie Dodgers

This is for artists and musicians and the self-employed people who have suddenly lost their income and might be in need of uplifting! The more the merrier so come join us!  Please move to the next tier if you still have an income. I want to make this channel accessible to all and the people who have had a traumatic changes in circumstances are so welcome here and will have access to all content! This Is my way of making my living but keeping this ALL INCLUSIVE for ALL PEOPLE! Lets have some FUN ....come on in.......


Soul Soothers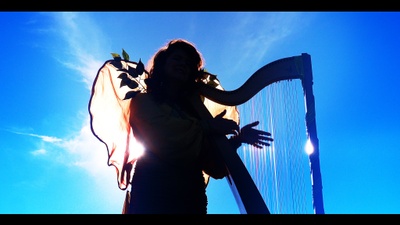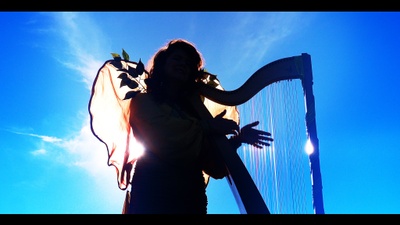 You are my Sunshine!
Daily Instrumental harp music to soothe the soul........
. Pay £20
We are all coping with the trauma of threat and things seem out of control. This is a very CHALLANGING time for humanity. Its frightening. With these live streams I want to change the vibration from FEAR to LOVE. While we are all in isolation and lockdown under these storm clouds, I will do my best to channel the correct frequency to raise the vibration and soothe the soul.  We create a new reality for ourselves that is better than the old one.  Join me here.... I will aim to upload content from monday - friday. The ultimate intention is to get the livestream working and I AM TAKING REQUESTS to tailour the content to meet your needs. Hopefully we will have a livestream gig. 
Inspirationalist
ONE OFF SESSIONS to deepen your practice and Quantium leap you to a new level in your practice. NO BEGINNERS PLEASE (unless you are a natural). I have created my own hybrid style of harping that incorporates a fusion of Celtic and Paraguyian Styles. I have been asked to teach constantly in my 25 years of performing. Today in Belfast we are in Lockdown and I meet my first "student" on zoom. As with all education I believe it is not a cramming in but a drawing out. Therefore I have agreed to become an inspirationalist. I intend to pinpoint the ladies musical ability and help her draw out her OWN self expression on the harp. I intend these to be one off sessions that last as long as we need them to so leave a couple of hours free to hang out with me and prepare to dive deeper into your practice. I would prefer this to be not complete beginners or people who have some other musical ability for example piano. I think if you are a complete beginner you will need a grounding in the instrument before you spend time on this session and I can guide you to a host of fantastic teachers. 
The pricing is monthly however sessions will be time dependant therefore I ask anyone choosing this option to Sign up and when the money has gone through CANCEL the subscription. I can help you with this process. I will bring my 25 years, songwriting, harping, performing and recording to the table and tailor the session to meet your needs. You can record the session and I will help you find your creative expression though the harp. IT IS NECESSARY YOU HAVE A HARP! The sessions are on Zoom!
About Ursula Burns
In March 2020 the self- employed sector seemed to be wiped out in one day. Songwriter and comedienne Ursula Burns has been smashing the stereo typical image of the harp for 25 years. With a back catalogue of 6 solo studio albums and 25 years on the road. With an income soley from live gigs and touring.  Ursula has performed her music everywhere from the Albert Hall and the London Palladium to flee pits, yurts and circus tents. Winner of the 2012 Musical Comedy Awards and vetron of Edinburgh festival and nominee for comic originality  in the Malcom Hardee increasingly prestigious comedy awards.  This year Ursula delivered her first Tedx talk.  Live income has allowed Ursula to keep investing in her music, creating content whilst bring up her son. She would like to remain Self- Employed during the current situation.

"I believe we all chose to come to this planet at this time. We as human beings are entitled to fresh air, water, shelter, community and connection with other humans. We are more powerful than we know. My aim is to navigate the current circumstances by providing content to uplift, soothe and attempt to transform the current vibration from FEAR into LOVE! This is a personal challenge, as a human I am also dealing with the current wave of trauma. My intention is to attempt to transform anything I am experiencing in any way I can. I will use my 25 years of experience and work with you through Music and Songwriting hopefully there will be space for Comedy. In this way I would love you to come join me on this journey and together we will tune out the frequency of fear and tune in to the vibration of love. When we do this we will retain our freedom and help the planet at this stressful time. Come join me! Your support will allow me to navigate these choppy waters and hopefully we will all arrive together on a timeline that serves humanity and the planet.
When I reach £444 I will upload "The Worst of Ursula Burns" Its comedy content! Its FUN!


1 of 2
By becoming a patron, you'll instantly unlock access to 112 exclusive posts
By becoming a patron, you'll instantly unlock access to 112 exclusive posts
Recent posts by Ursula Burns
How it works
Get started in 2 minutes