Gladstone's School for World Conquerors is a Young Adult Graphic Novel series by Armand Villavert & Mark Smith about a top secret academy for the children of the world's greatest Super Villains to learn the trade.

Join us as Kid Nefarious, Mummy Girl, Martian Jones, Ghost Girl, and the infamous Skull brothers unearth the School's and their parents' hidden past.
Armand Villavert and I are taking 'Gladstone's School for World Conquerors' monthly with digital subscriptions for Patrons.
Books 1, 2, & 3 are finished and available to readers in PDF format.
 We're using this Patreon page to help gradually with production costs on new books and projects. It's not enough for monthly which is fine, and it helps us to do a few issues a year and not pay out of pocket. We're working on a rock and roll adventure band book called 'The Amazing Joy Buzzards & The Tunisian Lava Squirrel' and doing single digital issues for that.  We're trying to get the Gladstone's books into print and do guest volumes with different creative teams and new stories. Armand and I also have Fenrir: Space Devil which is completed for art but needs to be funded for colors and letters.
Thank you for your support. We have a lot of comics to make and hopefully we can pick up more steam and make the process go much faster.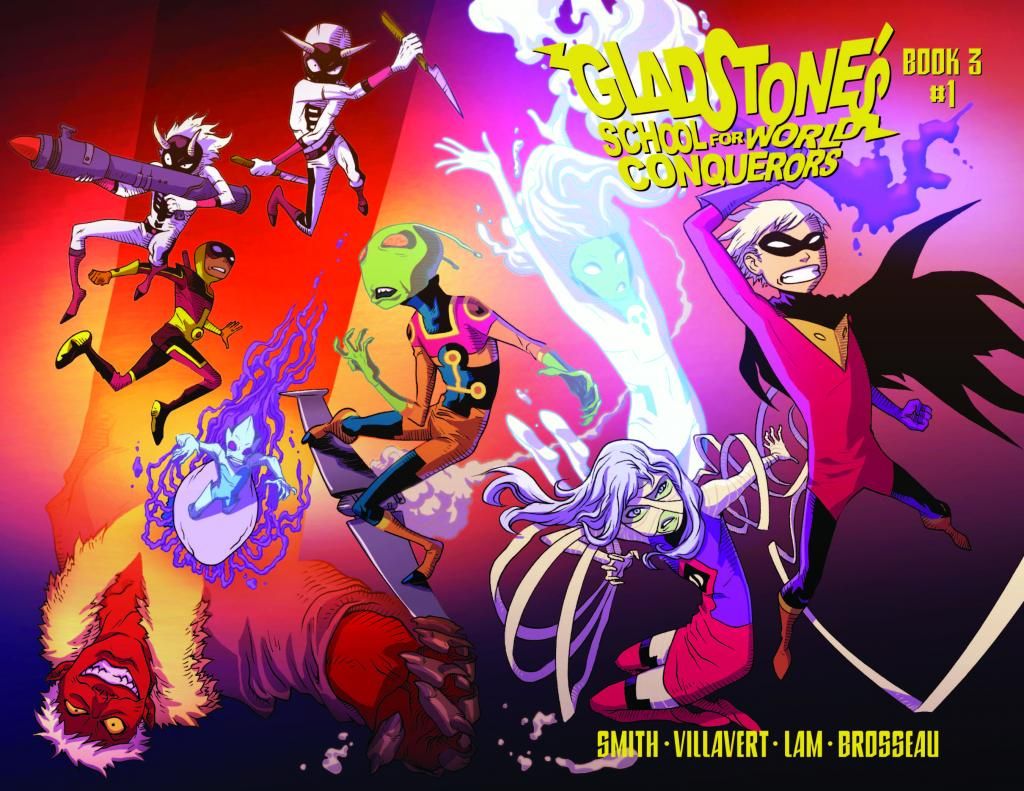 We're raising funds, to color and letter a new issue every month, to pay our monthly bills, to turn Gladstone's into our full-time jobs, and to expand the Gladstone's Universe with guest creative teams.

Cover For 'Gladstone's School for World Conquerors' Book 1 by Mark Smith & Armand Villavert. 



Cover for 'Gladstone's School for World Conquerors Book 2: The Battle of the Superhero Archives', by Mark Smith and Matthew Weldon.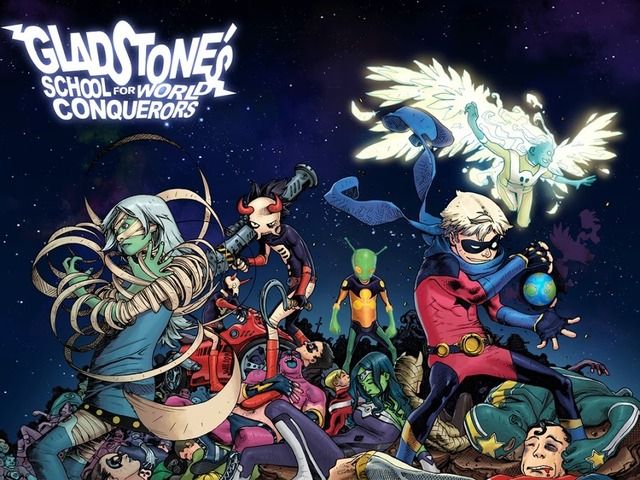 Covers and teaser images for 'Gladstone's School for World Conquerors Book 3: Scorpio Kane' by Mark Smith and Armand Villavert.

Colors by Jessie Lam.