Dr Terence Palmer PhD
is creating research and training
Select a membership level
Trainee Fellowship
Limited (29 remaining)
The Trainee Fellowship welcomes psychiatrists, clinical psychologists, general medical practitioners, nurses and licensed hypnotherapists, together with competent mediums to learn how to
work togethe
r in teams with spirit guides for the remote clearance of negative spirit interferance.
Be advised that Remote Spirit Release (RSR) is dangerous work and we do
not
encourage anyone to enter this activity lightly. We
do not
teach healthcare practitioners how to be therapists or mediumship skills and we don't teach mediumship
per se
to novices because of the dangers.
If you meet the  criteria as a professional then you are welcome to join the Student Fellowship and avail yourself of the educational material and all past posts.
If you are not a healthcare professional or experienced medium and you are serious about learning the healing arts or developing your mediumship potential you are invited to contact the organisations recommended below.
Monroe Institute in Virginia, USA:
https://www.monroeinstitute.org/
Spirit University in Florida, USA:
https://www.thespirituniversity.com/
College of Psychic Studies in London:
https://www.collegeofpsychicstudies.co.uk/
Arthur Findlay College at Stanstead Hall in Essex, England:
https://www.arthurfindlaycollege.org/

The School of Intuition & Healing in London and South Africa:
https://www.intuitionandhealing.co.uk/
The Spirit Release Forum in Malvern, Worcestershire:
http://www.spiritrelease.org/training.php
Soul Rescuers, Terry & Natalia O'Sullivan.
https://www.soulrescuers.co.uk/
David Graham. Remote soul cleansing training for mediums
http://www.allareonetherapies.co.uk/birmingham-war...
Thank you for your interest. Have a safe and rewarding journey.
Dr T Palmer PhD
Principal 
Research Collaborator
Limited (2 remaining)
For researchers with university affiliation
For healthcare professional's anonymous referrals for patients
20% discount on The Science of Spirit Possession
Active collaboration in research projects
Statistical reporting and analysis of the possessed person
Study of the phenomenology  of spirit possession
Please submit a request to join this tier by email in the first instance to me at:
[email protected]
with a copy of your highest academic or professional certificate, diploma or degree together with your certificate of university affiliation. We welcome genuine researchers with open arms.
Thank you.
Dr T Palmer PhD
Grateful Client
Limited (0 remaining)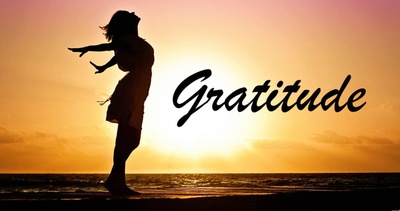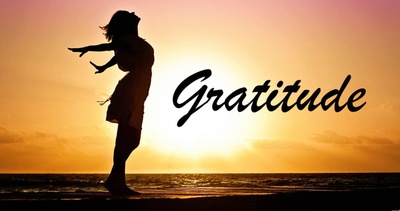 20% discount on new referrals for self, friends and family
Unlimited access to all education resources
Your contribution helps us to help others
Gratitiude is rewarded
These benefits are offered to grateful clients who have given a written testimonial on the efficacy of our services. If you would like to share the benefits of remote spirit release with your friends and family, send a testimonial of gratitude by email to me at
[email protected]
and a special Patronage place will be made for you here.
About Dr Terence Palmer PhD
Who am I and what am I researching?

Mental health services need our help to cope with increased demand by helping them to learn more effective and less costly treatment strategies. Thousands of people are on life-long medication when they could be set free with different treatment methods.

Are you:

1. A licensed health-care professional (MD, psychiatrist, clinical psychologist, nurse)?
2. Hypnotherapist, psychotherapist?
3. Spiritual medium, esoteric healer?
4. Researcher into the nature of consciousness or therapeutic efficacy?
5. Post-graduate student of medicine, psychology, anthropology, theology?
6. Do you want to make a contribution to healing the sick for the betterment of mankind?

If you answered 'Yes' to any of these, then the following research and training intitiatives may interest you in the furtherance of your own objectives.

We can help in a big way - together we can do this.

I am an independent psychologist located in South East Kent, UK. I have a degree is psychology from
Canterbury Christ Church University
, a Master's degree in the study of mysticism and religious experience from
The University of Kent
and a Doctorate from
The University of Wales, Bangor
. I am a member of the
Scientific and Medical Network
, the
Society for Psychical Research
and a Fellow of the
Royal Society of Medicine
. I have a diploma in medical hypnosis from the
London College of Clinical Hypnosis
and have been trained in adjunctive hypnotherapy by the
Royal Society of Medicine
.
I was trained in the therapeutic techniques of American psychologist Dr Irene Hickman by the Hickman Academy in 2002 and in the techniques of American psychologist Dr William Baldwin by the Spirit Release Foundation between 2003 - 2006. In 2008. I sold my house in the UK  to finance my post-graduate research for my PhD. My thesis has been published under the title
The Science of Spirit Possession
and is now in its 2nd edition with a hard back version and a paper back version. Available online direct from the publisher
here
. Before you invest your hard-earned cash to buy the book, you may like to read reviews 
here
, or you could dip into the first thirty pages
here
.
In addition to providing personal therapy I am an active researcher into the power of beliefs, and I am available for lectures, seminars, conferences and practical workshops on topics of transpersonal health, the psychology of religion and altered states of consciousness.
These are the research and training initiatives that Patrons are supporting.

1. To collect and share clinical data of case studies with research collaborators for the study of the efficacy of our unique Remote Spirit Release Protocol. Recent analysis shows that 80% of cases are treated in one session that takes an average of eight minutes to administer.  This project is ideally suited for a post-graduate student to gain experience of using SPSS and constructing a data base for analysis of our intervention method. Each case is also audio/visually recorded for phenomenological study and offers the student of qualitative research methods a fascinating insight into the relationship between beliefs and experience and how mediums communicate with spirits and dissociated sub-personalities. No dedicated health-care professional or serious researcher into the nature of human consciousness can afford to ignore this gold-mine of information.
2. The second project is to investigate and record incidents of the presence of earthbound spirits in hospitals. This project is suitable for collaboration with nurses, doctors and other hospital staff who report seeing, hearing or sensing anomalous paranormal experience on hospital wards. The objective is to determine whether the ontological status of earthbound spirits is justified or not. Support for the hypothesis will lead to training for hospital staff to deal with earthbound spirits more constructively rather than dismissing them as hallucinations. The outcome of this research has far-reaching advantages for medicine.
3. The third research project is under way in the treatment of
Dissociative Identity Disorder
(DID) with '
Telepathic Hypnosis
'. Case studies are currently being presented at conferences in the UK for evaluation and support from collaborators. I have sufficient data on this initiative for a book on the practical application of telepathic hypnosis for the treatment of psychiatric patients diagnosed with schizophrenia and psychosis. The publication of the book will be a tangible product resulting from the support of patrons and each patron would be acknowledged and receive a complementary copy.
4. A 
training program for Remote Spirit Release (RSR) practitioners
is designed to teach healthcare professionals how to work with spiritual mediums. Patronage to support this initiative will help more practitioners learn the techniques for the 'remote' removal of troublesome spirits. Qualification is awarded a
Certificate of Professional Competence
(CPC) and is accredited by the
International Practitioners of Holistic Medicine
(IPHM) accreditation board.
5. An additional project was initiated by three independent families with a family member diagnosed with psychosis. Sponsored by the
Spirit Release Forum
, the project has been named
The Ross Project
due its inauguration location at Ross on Wye, UK. The project is designed to 'Search for Best Practice in the Treatment of Psychosis'.

Research institutions with an interest in any of these projects are invited to collaborate and participate.

As an individual patron, you can help take these research initiatives forward. Many thousands of sufferers could benefit from your patronage and save our NHS millions in medication costs.
All new patrons  get a book discount code of 20% off the publisher's price of my book The Science of Spirit Possession.
                      Here is a testimonial from one of our trained practitioners


"I have such deep gratitude for Dr Palmer and his colleagues who supported me through my training. This is fascinating work and the classes were both exciting and informative, the ongoing practice sessions were an unexpected blessing that allowed me to further develop my confidence and overall the experience was exceptional value for money. Dr Palmer is so dedicated to this work and to his students, I have never experienced such diligent, ongoing and committed mentoring as I have being part of this team, this is not a revenue generator, it is a team of people creating positive change in the world. I now work as a Remote Spirit Release practitioner and see the value of this service on a daily basis. I am so glad I found my way to Terry's class and wholeheartedly recommend it to anyone wishing to make a difference to those who suffer with mental health issues and psychic/spiritual attack."
(CM, Herts, UK)
Your pledges will help to fund the above research and practitioner training initiatives, together with a documentary to raise awareness of the benefits of drug-free treatments for mental illness.
                                                Together we can do this
Thank you for your kind consideration and support.
When we reach this goal we can commission our first professional promotional video about the importance of our work.

1 of 1
By becoming a patron, you'll instantly unlock access to 199 exclusive posts
By becoming a patron, you'll instantly unlock access to 199 exclusive posts
Recent posts by Dr Terence Palmer PhD
How it works
Get started in 2 minutes