Andrew Schwab
is creating Pioneers Podcast: Finding Your Creative Voice
Select a membership level
Pioneers Civilian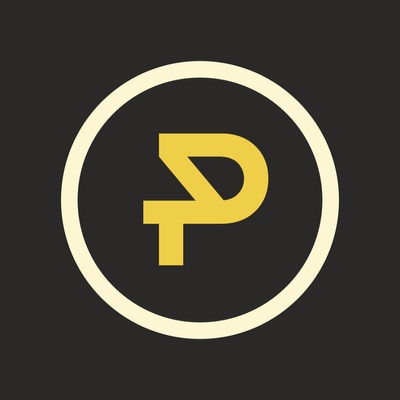 *Basic Format of Podcast
*Phone call from Schwab
*Access to Pioneers community on Patreon. Help me create the Podcast via chat, community, and messages !  
Pioneers Enlisted
*Access to Basic format of Podcast
*Phone call from Schwab
*Access to Pioneers community on Patreon. Help me create the Podcast via chat, messages, and community! 
.*A free Album  from P86 after one month, and a free book of your choice from Schwab after your second month subscription payment goes through.
Pioneers Private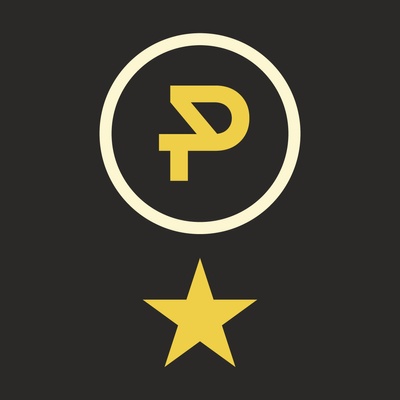 *2 Segments from each episode (Basic, Private)
*Private content includes deeper exploration of episode topic (approximate 60 minutes per episode.
*Phone call from Schwab
*Help create the podcast via the community, messages, and chats!
*Free Album  from P86 after one month
*Free book of your choice from Schwab after your second month Subscription payment goes through.. 
About
Pioneers Podcast: Finding Your Creative Voice

THE WORLDS MOST PROLIFIC CREATORS TELLING THEIR MOST CANDID STORIES OF PROCESS AND MOTIVATION. RYAN CLARK OF DEMON HUNTER, MATTY FROM MEMPHIS MAYFIRE, TOBY FROM EMERY, MATT FROM AUGUST BURNS RED, HOSTED BY ANDREW SCHWAB. 

*3 SEGMENTS PER EPISODE, 1 FOR FREE, TWO MORE FOR SUBSCRIBERS.  *PHONE CALL WITH EVERY NEW SUBSCRIPTION.  
*HIGHEST LEVEL SUBSCRIBERS RECEIVE A SECOND PODCAST JUST FOR THEM WHERE THEY CHOOSE CONTENT.
*ALL SUBSCRIBERS HELP CREATE THE PODCAST VIA CHAT, MESSAGES, AND  COMMUNITY.  WE COMMUNICATE EVERY DAY!

21 years ago I set out on a professional creative journey to pursue my passion to create meaningful, unique art through heavy music. That journey has taken me through every beautiful and dark corner of the music industry, as well as across the globe on tour. I have played thousands of shows and sold over 500,000 records during that time. I experienced partnership with major labels and more recently authored several crowd-funded album campaigns as an independent artist.

In recent years, my creative endeavors have expanded beyond the musical realm. I have written seven books on various subjects-from finding your spiritual identity, to our culture's obsession with fame, to life in a touring band. I spent time as a journalist for the music industry, writing for Alternative Press Magazine, Paste, Time/Life, and many others. I also developed a career as a speaker at festivals, colleges, high schools, and creative gatherings. Most recently, I have become a full-time graphic designer with a client list which includes Stone Brewing, Pilgrimage Festival, and Saddleback Church.

Along the way I have accumulated many stories, and many rich experiences, which, until now, I have had no forum to share them. I have also had the pleasure of working with many creative people just like myself, who are at the top of their respective fields, who have influenced and shaped the way I create my work.  This podcast is born from these endeavors and experiences as a way to give back. It is a forum for me to inspire others to create art from an honest place, no matter your field, whether you are a full-time creator, or a part-time dreamer. It is also an opportunity for me to pull together some great artistic minds in order to share their stories and instruction.

You have been given a unique set of experiences, viewpoints, and tastes You have a story which needs to be told. I want to do whatever I can to help you find YOUR VOICE as a creative person (After all, the best art, music, design, photography, painting, drawing, lettering, writing, and the like is both honest and unique). How? This endeavor will contain all the elements of what I think makes a great Podcast:

1. Great stories told by myself and my peers, illuminating every dramatic twist of our creative paths.
2. Practical instruction on how to develop your skills and market them. How do I write a song? How do I record an album, EP or single? How do I become a graphic artist? How do craft a successful crowdfund campaign? How do I launch a clothing line? How do I write a book? These questions and more will be answered along the way.
3. Thoughtful discussion of a variety of artistic topics ranging from music to design trends to popular culture to social media and much, much more.
We are going to have tons of laughs, maybe shed a tear or two, and learn quite a bit along the way.

These episodes are not just for professional creatives. I believe each of us is authored in the image of the original Creative, and therefore we bear his artistic passion. My hope is to inspire you to try something new, or at the very least improve your current craft.   My goal is not to make just ANOTHER podcast, but to do it RIGHT. In order to do this it will require support. 

Think of this as your monthly offering to support not just me, but the artistic, god-given dreams of all who would listen…

Pilot Episode Launch - Bi-monthly podcast ensues.
1 of 4
By becoming a patron, you'll instantly unlock access to 298 exclusive posts
By becoming a patron, you'll instantly unlock access to 298 exclusive posts
Recent posts by Andrew Schwab