Courser's Folly Entertainment
is creating Amazing Dungeons & Dragons 5e Content
Select a membership level
Kobold Skull
Tier Rewards 
A PDF of the 1st adventure we ever published "The Village of Versalles" is a creepy gothic adventure for 4 to 5 characters levels 3-5.
You also get: 
- A follow and a shout out on twitter
- Invite to our discord server 
- Early access and Patreon only content
Includes Discord benefits
Human Skull
Tier Rewards
All rewards for the previous tier and...
A PDF copy of one of the mini-adventures from the World of Tele'Thala Source Book
You also get: 
- You get to name an NPC on Proficient with Skulls
- DM Doodle Commission. You pick. I draw (poorly)
Half-Elf Skull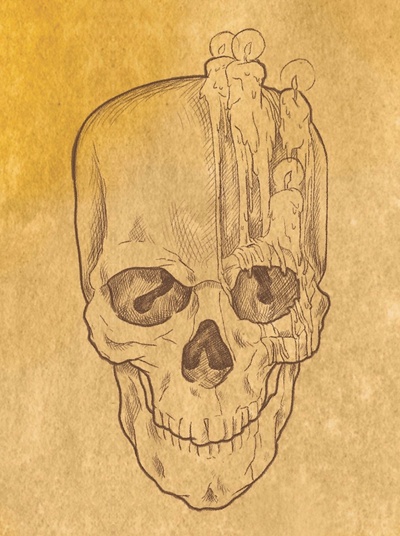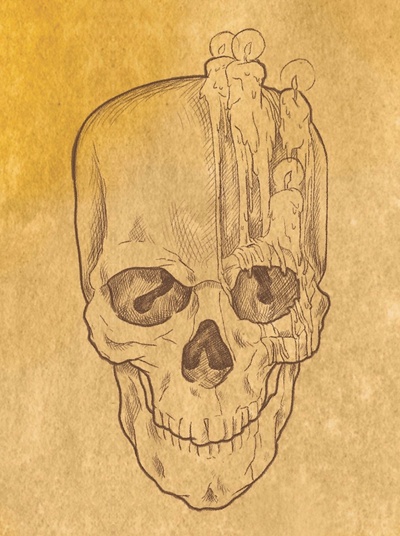 Tier Rewards 
All rewards for the previous tier and...
A PDF copy of the world of Tele'Thala Sourcebook. This is a fully illustrated 130+ page book of rules, items and lore on the world of Tele'Thala Designed to be compatible with D&D 5e.
You also get: 
A 10% discount on future works published by Courser's Folly Entertainment (Must still be a Patron to receive discount). 
About Courser's Folly Entertainment
Welcome to Courser's Folly Entertainment 
Courser's Folly Entertainment is a small independent Production and Publishing House focused on table top gaming and specifically Dungeons and Dragons 5E. 
From our Production House:

Proficient with Skull

 
(Season 1 and Season 2)
- Join a group city guards who just want to be heroes as they take on the troubles facing the great city of Highguard. Set in the World of Tele'Thala (see below) this weekly live play D&D 5e podcast has moments of hilarity, heart break, battle and down right ridiculousness.  
Proficient with Skulls (Season 3)
- Season 3 of Proficient with Skulls flips the script, stepping away from the "good" "heroic" and exploring the darker side of things. Join us as the cast of PwS play monstrous characters in this live play D&D 5e podcast that tells the same story from seasons 1 and 2, but from the other side of the coin. First episode out October 21st!
One Off Adventures and Other Shenanigans
- In addition to the the seasons of PwS we have a ton of extra content. 
Recaps
, 
A space mystery
, 
battle royals
and so much more. 
You can find us on 
iTunes
, GooglePlay and 
Podbean
and anywhere you get your podcasts!!
From our Publishing House:

The World of Tele'Thala Sourcebook
- This beautifully illustrated hardback sourcebook takes you deep into the setting from teh podcast Proficient with Skulls. In over 130 pages you can explore the lands, people and gods of Tele'Thala. Includes three mimi-adventures and the brand new mechanic High Magic! This book competes with the official sourcebooks in style and content. 
Get it today by clicking this link. 
Mini-adventures
- Not sure about buying the full sourcebook? Just need a quick adventure to run with your group? We have packaged each of the mini adventures complete with maps and monsters you will need to run the adventure. Click the links below to check them out: 
The Gold Dragons Lair
A Unlawful Liaison
The Siege of Arkamsul
Patreon Content: 
Starting in October we are really upping our game in terms of the extras you get for supporting us on Patreon. Here are just a few of the fun content you will be seeing from us shortly:
Berk's Diary
- Learn the inner most thoughts and feelings of every bodies favorite loveable kobold Berk of the Tribe of Chuggy. 
DM Doodles
- A couple times a month I will put my minimum artistic ability to work and reproduce a character or scence from proficient with skulls. Its art-ist and fun to look at and laugh at! 
The Quartz Quandary
- Join and group of nerdy bookworms as they try to unravel the mysteries of the beautiful but deadly crystals that were delivered to their door steps. This text adventure reads all a fun novel full of foolishness and adventure.
....and there is lots lots more to come!! 
Let's get this thing started! 

When we reach $50.00 a month Courser's Folly Entertainment will release a set of 5 new magic items that will not be found in the book and that are only available to our Patreon Community. Each will have the "Awoken" property as describe in the Tele'Thala World Sourcebook. 

1 of 1
Become a patron to
Connect via private message
Recent posts by Courser's Folly Entertainment
How it works
Get started in 2 minutes