The Four Pillars
is creating a different kind of Retreat Centre
Select a membership level
First Pillar - Beauty
"There are no great acts, only small acts done with great love." - Mother Teresa
In return for your small act of love, check your mail box.  A postcard will be on its way to inspire your practice with The Four Pillars of Mindfulness.  A little taste of beauty from my hand to yours.
Your presence on this tier gathers a group of warm-hearted people around us.  We know you're there and cheering us on. Thank you.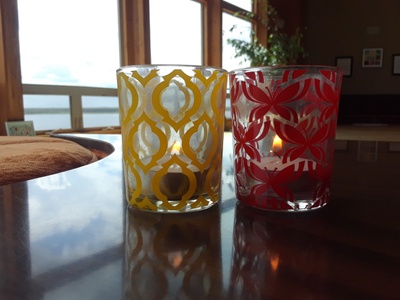 Second Pillar - Truth
"The truth has legs; it always stands. When everything else in the room has blown up or dissolved away, the only thing left standing will always be the truth." - Rayya Elias
At this tier you'll receive the postcard and a monthly email with juicy journal prompts exploring "The Four Pillars of Mindfulness" on your inward journey to your own truth. 
Third Pillar - Creativity
"When you do something from your soul you feel a river moving in you, a joy." - Rumi
One of my favourite forms of creativity is music.  A friend and I were recently lamenting that the world doesn't sing much any more. At this tier you'll receive an exclusive video of a gift of song from my heart to yours. The postcard and the "Four Pillars" journal prompts will also be sent to you.
About The Four Pillars
When you support The Four Pillars Health & Wellness Retreat Centre you are supporting more than just a building or a business.  You are growing a new version of the world where people are seen, heard, accepted, and valued just as they are.  A place to help us reclaim our humanity and come into right relationship, both on large scales as groups of people and in small ways starting with the person directly across from you, or even within yourself. Offering both personal exploration and community connection into our daily lives.

It will take time to instill the practices of circle conversation, mindfulness, meditation, "courage over comfort" (with thanks and love to Brene Brown) and the skills to peel back the layers of our wounds.  Conversations about holding space, personal integrity, interbeing (with a nod to Charles Eisenstein's "The More Beautiful World Our Hearts Know Is Possible") and connectedness are happening globally but are far from mainstream yet. As it is a physical structure that houses our work we depend on the local economy to support us. Not being in a population-dense area, this is difficult. Our Patreon account is one way that folks from all corners of the world can add their presence. You can join our community and watch it evolve from the ground up.

What has precipitated this invitation? A few factors.  A huge unexpected cost came up with our power bills.  We've been slowly falling behind on payments for unforseen plumbing expenses.  We have had to cancel a few of our events, and while those that run are thoroughly enjoyed by participants the turnouts have been lower than anticipated.  The money we expected to have in the bank above our purchase price did not happen, so we are operating with no reserves.  Further financing and lines of credit options are being explored but they take time to put in place. The funds raised through this request will ride us through that time. Your support will assist us with meeting our monthly expenses of insurance, utilities and basic supplies. Removing stress creates ease (as happens in yoga practice), so reducing this ongoing stress will create spaciousness.  We can then pour more excitement and love into the work we do every day.

On a personal level, you'll be providing space for me to deepen in the learning I have yet to do. While I love my work hosting circle conversations and exploring mindfulness practices, there is room for me to grow.  These ever-evolving skills support the quality of programming I can offer at The Four Pillars. Your assistance will allow me adequate time in my role as a mentor with Heather Plett's "Holding Space Coach Facilitator Program" and with my personal practices that sustain me spiritually, physically, emotionally and mentally.  Along with my mothering time, these elements nourish and sustain me.

We use the "sliding scale" pricing model for many of our events at The Four Pillars.  This practice opens conversations around privilege, equality and scarcity vs abundance mindset. Reviews we've had indicate it's an uncomfortable way for people to engage with their finances and some folks avoid our events because of it.  This is unfortunate, but we stick with this principle. We live in the direction of "being the change you wish to see in the world." Since you're here, likely you are also conscious about money.  You know it takes work to be in a right relationship with incomes and spending decisions.  Money sharing websites such as these are beneficial to furthering that, and we are grateful you are considering becoming a patron.  

Did you know there are "Four Pillars of Mindfulness" in our business model?  They are: Beauty, Truth, Service and Creativity:

"To recognize and appreciate Beauty in all of our surroundings"

"To speak and experience Truth in thought, word and action"

"To freely give and receive loving acts of Service"

"To open one's own window to the soul by expressing Creativity"

These simple mindfulness practices are the basis of our programming and core beliefs. By joining one of the tiers you'll get a sense of what "the four pillars" means, and learn valuable ways to explore them in your own life.  As you read through the options, Canadian and overseas friends please note the values are displayed in US dollars. 

Bill, my business partner, and I look forward to sharing "The Four Pillars" with you, and with our local area through our evolving business.  Thank you for making this dream come true.    With much love, Emily.


Recent posts by The Four Pillars