Rock It Real
Creating an Online TV Show
Select a membership level
Music Fan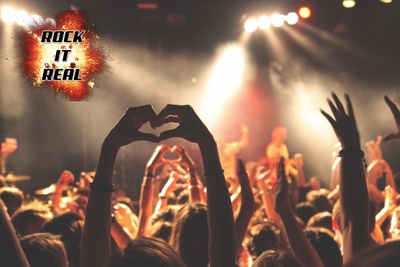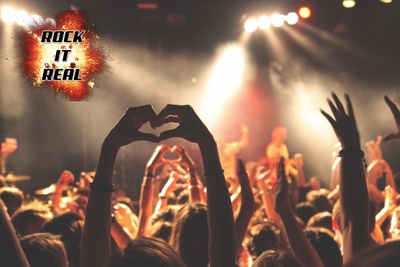 By pledging $1 per month you are on the way  to appreciate some great South African rock music!

For those about to rock, we salute you. Please subscribe to our YouTube channel!

Rocker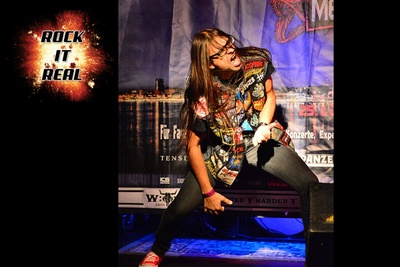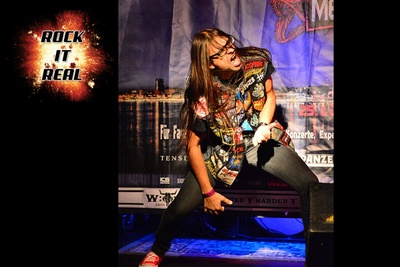 By pledging $5 per month you show your appreciation for good South African rock music!
Just remember that as a patron you will get early notifications of what's coming up on the YouTube shows. As soon as we know, so will you! 


 The Rock It Real TV production team 

Groupie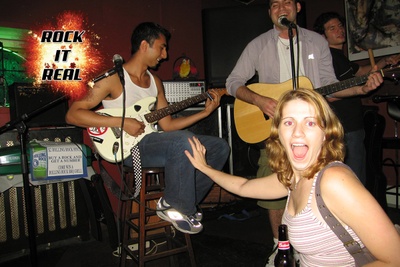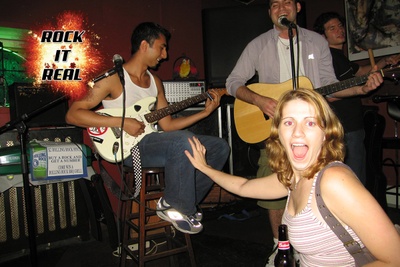 By pledging $10 per month you show your appreciation for good South African rock music! 


Just remember that as a patron you will get early notifications of  what's coming up on the shows. As soon as we know, so will you! 


Groupie patrons names will be added to our "Groupie Hall Of Fame" on our social media page!


The Rock It Real production team

About Rock It Real
It all started with the
Rock It Real
radio show that has been around for 8 years; hosted by Aidan Harper under his presenter name of DJ Squeek (Aidan was also the music journalist for Cape Times' "Top Of The Times" for 10 years). He has interviewed the likes of Celine Dion, Graham Gouldman (10cc), Ed Kawalzyck (LIVE), John Lodge and Justin Hayward (Moody Blues), Gary Brooker (Procul Harum), Adrian Smith (Iron Maiden), Ian Hill (Judas Priest), Will Turpin (Collective Soul) and many more.
The show was created as a platform that mainstream media lacks and it focused on real music giving exposure to new bands and discovering new SA rock music while at the same time bringing undiscovered SA rock to the forefront and showcasing bands that would usually be passed over by mainstream channels. It began as a pre-recorded show and then to a weekly live online broadcast. The shows have uploaded to the Mixcloud podcast platform (
https://www.mixcloud.com/aidan-harper
).
Now…
The radio show has evolved and we have assembled a quirky and fun production team to create an off-the-wall SA music TV show, ultimately providing a platform to promote the starving musicians!
Most music and lifestyle TV shows are pretty much the same format: A few music videos, a basic community gig guide, some news and the interviews are scripted along the lines of "where are you from", "where did you get that band name from" and "how long have you been together" etc, etc… Rock It Real shredded that script and will be delving into the lighter and more unconventional side of music industry journalism.
In order to achieve this, Rock It Real's TV show will be targeting the 'funtrovert' side of its audience using visually dynamic and exciting content while still giving valuable information and playing seriously good South African rock music. The show will air online for starters and once established, it will be pitched to satellite channels.
As the Rock It Real team has been an integral part of this scene for so long, it understands the musicians, the fans and the industry so it won't be your normal run-of –the-mill music TV programme. Forget thinking out of the box… Rock It Real threw the box away a long time ago.
In order to be able to do this, the Rock It Real TV team needs funding for production and some operational items.
The deets:
Format: Weekly SA music mini magazine content TV show for online (YouTube / Webcast)
Rock It Real will have its own YouTube channel with push-through to its own website
30-second promo clips to promote each week's show (2 weeks ahead)
Duration: Weekly TV show of 20 minutes (specials will be +/- 30 minutes)
Genre: Rock, Alternative and Metal
Focus: Promoting SA music, especially those genres that don't have a mainstream platform
Content and features:
Fun interviews with prominent SA musicians and industry people (scheduled international artist interviews if they perform in SA)
Live performances (unplugged)
The Gig Report
Community gig guide (done as a ticker tape during the main feature)
SA music videos
This Day In Music History (including SA and international muso birthdays)
Live gig and festival footage.
Industry news knowledgebase… A sort of "How To" for musos and music peeps.
Competitions / giveaways in the form of tickets, POS promotional material and more
Once we hit our goal of $4500 we can kickstart the project. We will be doing a pilot demo episode to show you what the show will be all about!
All our patrons will get to see the shows before anyone else and also be privy to all our extras and patron only video content and posts!
And now... Meet our rocking production team:
Aidan Harper (DJ Squeek):
Aidan is extremely passionate about the South African entertainment industry and has been in the industry since the late 80's in various capacities:
Live:
Aidan has been involved in the Rock, Alternative and metal scene and worked as booking agent, tour promoter, manager, sound engineer (solo, small gigs, concerts and festivals), audio installation engineer (built and run 4 recording studios), producer (studio recording) and has been in four successful bands. Aidan also brought U.K. pop band Sigue Sigue Sputnik to South Africa and has also worked with Linton Kwesi Johnson and The Wailers. Aidan has been a judge on many music competitions and Battle of the Bands and has created and run a battle of the bands competition
Music and photo journalist:
Interviewed national and international music personalities (phoners and one-on-one)
Wrote and took photos for MyMusicMatrix
Wrote for Your LMG music magazine
Wrote for CapeTimes (Top Of The Times entertainment column) for 7 years
Attended many music festivals and promoted and discovered new SA music talent
Promoted discovered talent and put them on live festival stages
Emceed many events, concerts and festivals
Has had media accreditation for many years running for most of the Western Cape music festivals
Had correspondence at international music festivals – Wacken, Goth Industrial Gathering and Mer de Lune and Magic Circle Festival (SA metal band KOBUS won first Afrikaans music SAMA award that year and played at Magic Circle Festival in Germany alongside the likes of Alice Cooper and ManOwar. MyMusicMatrix was the only SA media to cover it)
Broadcast media:
Radio.
UCT Radio - Breakfast Show - Co host and producer
UCT Radio Music, Arts and Culture Show – Host and producer
Radio 2000 - Barney Simon Show - Gig guide correspondent
Radio 2000 - 8 'till Late Show with Kamza and Nicole Da Silva - Gig guide correspondent
MuthaFM – "Rock It Real" SA music show (pre-recorded for a year and then live broadcast from Gordon's Bay for two years) – Presenter, producer, compiler
2oceansVibe - Co-host
Produced special pod-casts for music festivals
Film industry.
Going Nowhere Slowly (First two series) - Location sound engineer, music compilation, co-wrote and produced title song, produced and put together CD for series
Bling – Location and studio sound engineer
Nightlife - Location and studio sound engineer
Heita - Location and studio sound engineer
Hectic Nine-9 - Location and studio sound engineer
Fear Factor (SA and international) – location sound engineer
Cooked - Location and studio sound engineer, music compiler
Been part of an ENG crew - Shot, produced, sound design, final mix for several productions.
Many more film productions, documentaries and commercials.
Aidan also lectured on the various aspects of the music and film industry and has been invited to speak at many seminars, workshops and conferences.

Aidan has an innate understanding of both industries and will be bringing the two together using his knowledge, experience, exposure, resources and skills (and being a well-known music journalist, industry and radio personality to boot!) to follow the natural progression of creating an online SA rock TV channel. Taking Rock It Real to the next level!

Len Fletcher:
Len has over 30 years of professional broadcast television and corporate program experience as Lighting Cameraman/DOP and extensive experience in all fields of broadcast television from documentaries to dramas, commercials, motor sport to music videos, reality, news and everything in between. Len operates comfortably as ENG/PSC and EFP Lighting cameraman on all single-camera HD formats. He is also a capable multi-camera OB and studio Lighting Cameraman.

Aerial Camera work - Both heli-mount and handheld.
Location and Studio Lighting including green screen.

Chantel Collen:
Chantel has been in the music industry for two years, booking bands for various venues and specialising in social media, PR, media and marketing.
Chantel was the co-producer of Rock It Real radio show and special pod-casts doing content research and running the social media and marketing campaigns.
Chantel is a partner in MyMusicMatrix CC and is an integral part of the project management and conceptualisation process.


$0.95 of $3,000
per month
First off...

A BIG Rock It Real TV welcome to all our patrons!

Our first goal is to hit our first target of  $3000 so we can kickstart our series. We will shoot each weekly show three weeks in advance to allow for promo and for patrons to see the show here before we upload it to YouTube.

Check out our membership tiers (Music Fan, Rocker, Groupie, Backstage Pass and Road Crew) to see how you can help the Rock It Real TV production team attain their goal!

In the meantime, we will be releasing some images and clips to let you know what the show will look like.


The Rock It Real TV Production Team


1 of 1
By becoming a patron, you'll instantly unlock access to 2 exclusive posts
By becoming a patron, you'll instantly unlock access to 2 exclusive posts
Recent posts by Rock It Real
How it works
Get started in 2 minutes