TP Burrow
is creating Adventures into History, Tales of amazing people and places.
Select a membership level
Pack-Horse
You get access to tier 1 and you get thanked in the credits of all future projects, I promise to think about you as I eat my Bacon Sandwich.  You also get access to the yet to be made, long drone shots videos.
Smuggler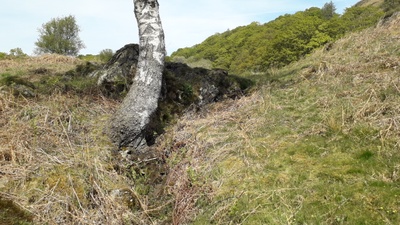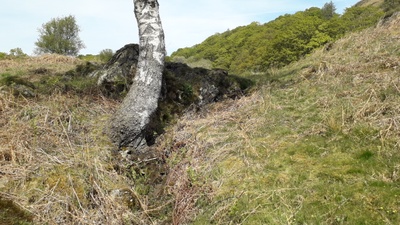 Everything you get in tier 1 and 2, But also you get early viewing (48 hours) of any project I make.  I may add more things to this tier as and when I think of them
About TP Burrow
The story of Lanty Slee and his adventures across the Lake District were told to me by my Father over 40 years ago.  Since then I have noticed that his legend is becoming lost in time and people who knew of his exploits are slowly vanishing.  So we decided to immortalize Lanty Slee to Youtube so that anyone hereafter can continue to know his tale.

Whilst researching Lanty, I came across a number of other legends of the Lake district, Like Moses Rigg of Honister and the Pirates of Ravenglass, all of whom deserve their own documentary.  Knowledge of these events is not online and in today's modern world, video archives are the new books.  

However my time and money has run out, so I have to go back to work in an office and make this a hobby once more.  If you want to help fund this adventure and help me find the lost treasure, It would help me buy a better camera, My own Drone, so I can take risks with it Ted won't with his and the transport costs of getting to the Lake District.  Even enough to get a Bacon and Egg sandwich or Coffee helps a lot.

Or even if you want to see my videos on stunning 4k, not the weird thing that YT comes up with after UL. Then this is a way to do that.


I also make Critical Role Highlight Videos, I narrate my own DnD adventures and I intend to create an interactive RPG through the power of YT.

I don't mind spending the time to do all of this as I find it fun, But sometimes I need help with the costs.

I will get 2 x Go pro Batteries, to compliment the two I already have, to ensure more can be recorded using the gimble mount as it uses a stack of power.  I will also get another power stick and an SD card.
1 of 1
Recent posts by TP Burrow
How it works
Get started in 2 minutes