TrainZilla Animations
is creating Stop Motion Animation
About TrainZilla Animations
Hello! I am a young stop motion animator beginning their career with various stop motion skits and videos. i am also making a new post apocalyptic stop motion series called "Gravel" The project is huge and I can't do this alone! I need your help to carve this fictional world into reality!

Unfortunately, stop motion is quite expensive.Figures can cost from 20 to 114 dollars depending on the character. Props also very depending on what they are. Same with materials like pant and fabric and glue. Add Video editing software and lighting numbers can pile up. that's why i need your help to grow this channel so i can offer good content!


Select a membership level
Supporters
Help come up with ideas for the next stop motion! See behind the scenes and get updated on projects frequently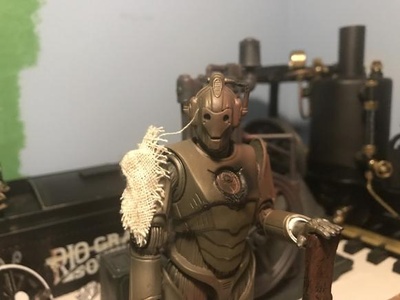 Survivor
Welcome Aboard! You are helping to build a post-apocalyptic series called "Gravel" with this tier you will be able to see behind the scenes footage and see the magic of practical effects. 
Recent posts by TrainZilla Animations