SOS Spiritual Guidance with Dr. Turi and Terania
is creating We rebuild the body, mind and soul with cosmic wisdom and love
Select a membership level
Rebuilding people's body, mind and soul
Become a VIP - Super Deal!
You can become a VIP to the cosmic code, for 3 months and pay only for one! 
And, to thank you for your support, get also a 60 mn Live Skype consultation with Dr. Turi for $250...Save hundreds of dollars, enjoy his predictive gift and get to know him at a personal level.
Please make sure to e-mail this deal, to
[email protected]
~Thank you,
   DT
Astro-Tarot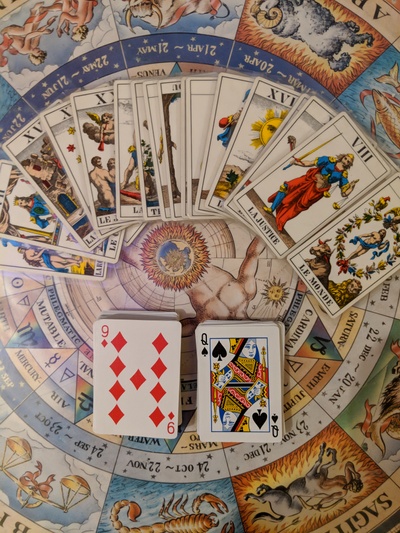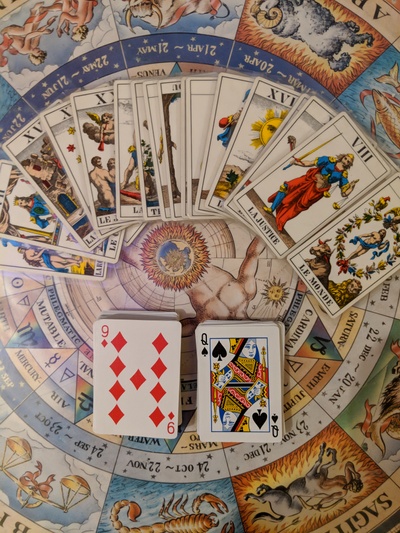 To thank all patreons for joining, and as a test of my husband's wisdom, we are offering a full astro tarot, for $50.
Please e-mail:
[email protected]
for more information...
About SOS Spiritual Guidance with Dr. Turi and Terania
Dr. Turi is a clinical hypnotherapist and an Astrologer who channels his inner 
ET entity Draco
to serve you when you need it the most! 
SOS to the world predictions.
JOIN over 10.000 SUBSCRIBERS, GET A 30 DAYS FREE TRIAL ON THE COSMIC CODE PRIVATE WEBSITE, ENJOY OUR DAILY GUIDANCE AND PREDICTIONS, YOU ARE IN GOOD HANDS WITH US!
Dr. Turi speaks of his five, incredible fifth kind UFO's experiences all over the world...Those mind boggling encounters lead Dr. Turi to rekindle Nostradamus' prophetic visions and his natural healing work.
Yes, we are dedicated, solar beings commissioned by the Galactic Federation of Grand Cosmic Order to help those seeking help and the undiluted truth.
Dr. Turi offer's answers about UFO's, ET's agenda, he does dream interpretations and will teach you how to use the creative forces of the Supra-conscious in time and space.
Dr. Turi will listen to your questions about love, health, career, money and offer his unparalleled guidance using the great Seer's safe natural medicine methodology. 
Think of us as a very close friends always listening and dedicated to help you when you need it the most! We will attend and regenerate your body, mind and spirit with trust, faith and love and answer your immediate concerns! We will bring you peace of mind and solutions only a truly gifted psychic and modern Prophet like Dr. Turi can do!  All this without spending a fortune....  
ALL YOU HAVE TO DO IS TO ASK! 

Use the comment box or feel free to e-mail: 
[email protected]
.
Since some of you, may have access to the Cosmic Code website, where we serve thousands of people daily you can also enjoy our daily guidance and predictions, our videos and well 
documented undeniable predictions.


Fact! The
FBI visited Dr. Turi Twice, following accurate Terrorists Attack Predictions.

Gary Busey Endorsement
- Website:
www.drturi.com
And a bit about Terania...
Well, a fascinating piece of the whole puzzle is that my name Terania, which my mom made up...Is, the Terania Creek Australian Rain forest and she was unaware of this - As well as that, there is a Terania St in New South Wales, AU.
This is actually not far from the exotic island in New Caledonia (Noumea), where my husband's sister lives. I happened to come about 1 year after the strive for its freedom was occurring.
Not only is that quite something but my middle name" Loray," (Clocher del Loray - Doubs also in France ) happens to be the ancient African tribal group of the forest named "Mystical Thunder of the Gods" Voodoo; that played out on the drums, all the sounds which was reflecting the cry of the people who were striving for liberty during those very tragic times.
In this, I am Terania Loray Turi and I can say that my inner "Tierra Nueva," (New World) has met with my water bearer (Sun Aquarius Louis), for the elixir of life... 
And together we give off original rays, of all the unique rising suns...Worldly creatures at that!
Amen * Ra!
Please feel free to also e-mail: 
[email protected]
So, here - I will be sharing, together with my husband...
Various videos in time, some of my poetry excerpts, photos, speaking about life in general - through various writings, etc.
And heck, who knows? Maybe even a mukbang from time to time, at that!
Because the "earth" without "art," is just "eh..."
And I really don't think I will ever be much of a morning person, because the moon and I seem to be too much in love...
This is where I create the most and luckily, my profession supports that.
So, I am wise but don't have any worms. 
But I'll sure open up a can of them for you...lol
Enjoy!
Become a patron to
Unlock 379 exclusive posts
Connect via private message
Recent posts by SOS Spiritual Guidance with Dr. Turi and Terania
How it works
Get started in 2 minutes