Elementals: Prelim/Sidereal
is creating a world that is all meanings to all kinds.
Select a membership level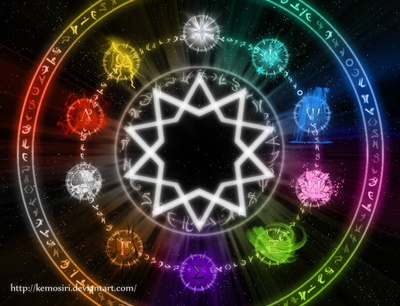 Elementals
Elementals are the middle tier for those who like to be leveled.
Includes Discord benefits
About Elementals: Prelim/Sidereal
Hey everyone! My name is Casey, although i like to be called Cobalt<time> or Blueski.
</time>
Welcome to my patreon page! My first time doing this actually!
But everything aside, This is for my project, Elementals: Prelim/Sidereal.
First, i'll start with Prelim.
A long, long time ago, There was six elementals. The most strongest of them all. Winter, Autumn, Spring, and summer.. But the most important one was Life and Darkness. Everyone in the universe had heard about them but some didn't believe. As years and years went on, New elementals were born, one by one. As darkness was growing weaker and weaker, Life was growing stronger and stronger! But Darkness didn't care Because to her, Life was like her brother. One day, A human was getting hurt by some rouge elements but Darkness came to save the day and so did Life. But when the other 4 found them, They knew what was happening but decided to nearly kill Darkness. As Darkness was blasting one of her Stun Lasers, She blasted Black Heart. She was supposed to hit Summer but... She hit Life. Life collapsed and The 4 thought he was dead. As they cornered Darkness, everything went black. The last time Darkness saw life before she passed out was seeing the other 4 covered in blood, Lifeless on the ground as Life walked up to her, picking her up. He was about to be consumed by the black goop of the Black Heart. Before it consumed him whole, he smiled one last time with a tear running down his face...
   "I'll be ok charna, I'll be ok"
*Slams Massive Book Shut* That was the origin of the first elementals. 
But what Prelim really is about is this *Pulls down projector*

8 kids are living on earth after a evacuation on Prisma (The elemental earth)
They're having fun living like humans
But one night they find something that makes everything seem different now-

Basically it's a slice of life with something like a cliffhanger at the end.
But for Sidereal.. It's MUCH different
After 14 years on Prisma, Things have changed. 3 of the elementals have went missing, People are falling to their deceased and Prisma is falling apart. But on earth, Nothing has changed at all! But there's a new music group in town. As Renemix (Jackie, Ivy, Aurora, Cascade and Aniran) want to make music for everyone to enjoy, They also want to find out more about their past. 

Why is ivy's hair green?
How does Aurora have fox ears?
What is the the truth about Aniran and Cascade
And
Where is Jackie's place?

ALRIGHT THAT'S PRETTY MUCH ALL FROM ME BUT I'LL POST UPDATES.


-pasteldrama

Recent posts by Elementals: Prelim/Sidereal