Puffin Croft
is creating videos
Select a membership level
The birds of Puffin Croft!
With two Sebastopol Geese, Margaret Hatcher and Goose Lee, Muscovy and Runner ducks as well as a variety of chickens from the giant Brahma to the tiny Malaysian Serama there are a lot of feathers on the croft!  Your support helps towards their everyday care and keeping their areas clean and pest free. 
The Bee HIve!
There are 60,000 bees in the hive with only one Queen the mother of them all.  There has been a lot of coverage in the media on the importance of the bee with them being declared the most important creature on the planet!   Your support helps towards looking after the hive, treating the bees against the verroa mite and feeding them sugar syrup and sugar fondant through the winter (and a bad summer if needed) 
Donkeys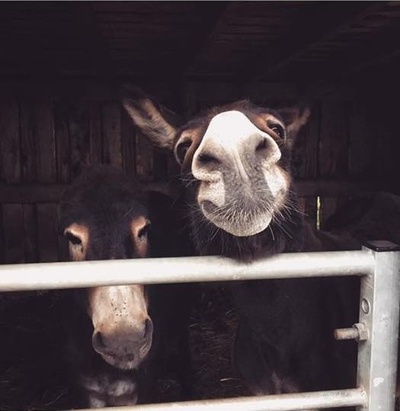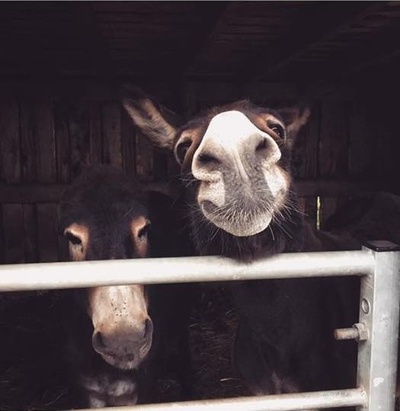 Helping to keep Jack, Jenny and Olive in tip top condition! Be it pedicures from the farrier, salt licks, worming medicine or soft straw to sleep on.
About Puffin Croft
Puffin Croft is the most northerly petting farm in the U.K. based in John O'Groats, Scotland. There are around 40 animals not including the chickens, ducks or 60,000 bees! This includes many that have been re-homed or rescued as well as those born on the Croft. They are all an incredibly friendly and sociable bunch who enjoy meeting visitors and having cuddles. 

By becoming a patron you will be supporting us with our animal care and helping us share the happiness these animals bring to people all over the world. As a huge expression of my thanks and appreciation I will share behind the scenes videos and photos, and extra exclusive content not shared on other social media platforms.
Many thanks. Cara (Miss Puffin)

P.S The donation tiers are in dollars though you pay in whichever currency you like. This is because Patreon is an american company. The only site that offers both a subscription service and the ability to post exclusive content. I am unable to change the listed currency though i recieve the money in stirling, depending on the exchange rate this can fluctuate!
By becoming a patron, you'll instantly unlock access to 12 exclusive posts
By becoming a patron, you'll instantly unlock access to 12 exclusive posts
Recent posts by Puffin Croft
How it works
Get started in 2 minutes