Patricia Loofbourrow
is creating the city of Bridges
Select a membership level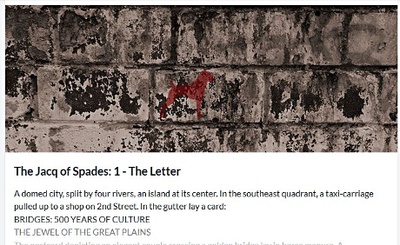 Chip Level
You're just starting out in the Business, but you can still help.

You get:
behind the scenes updates
exclusive "Tony and Roy" bonus scene from The Jacq of Spades. Discover what really happened in Tony's study ...
access to free ebook copies of everything I publish!

PLUS

All active Patrons at the time of publication get special thanks in my next book!
(if you'd rather be anonymous let me know)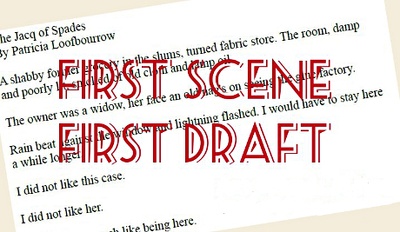 Ace Level
You've taken the next step up in the Business. Great things are in store for you! 
Curious about how the books are written? Want to go deeper? Need more clues?

You get:

5% off everything in my Gumroad store https://gumroad.com/reddogpress
access to old drafts, unpublished bonus and deleted scenes, "the making of" stories, and more, from my already published works 
plus everything in the $1 level
Trey Leader Level
With more power comes more responsibility

You get:
Plus access to all the $1-$2 posts, of course!


About Patricia Loofbourrow
I'm a NY Times and USA Today best-selling science fiction author creating a transmedia project about the far future domed neo-Victorian city of Bridges.

Become part of this amazing group of fans, and ...

What's transmedia?
Most stories produced in more than one format are
multi-media
: the same story in multiple formats. For example, a book made into a movie.
In
transmedia
, the story is told
across
multiple formats. For example, books tell most, but a movie tells more. Shiny!
The Animatrix, the Star Wars Extended Universe, and the Potterverse are all parts of transmedia projects.
The center of
this
project is a 13-part
steampunk
neo-noir
novel, the
Red Dog Conspiracy
. The
Red Dog Conspiracy
follows a 22-year-old private eye named Jacqueline Spadros. At the start of the story, Jacqui does nothing more dangerous than finding cats and following philanderers - but she soon finds herself in the middle of a case which threatens to destroy her.
GETTING AROUND
All my Red Dog Conspiracy books
.
About the Red Dog Conspiracy books and where to buy them
.
Read (and listen to) the first round
.
(each book of the main series is one chapter, so I call the book sections "rounds")
Use the
Posts tab
to see all the posts!
THE MYSTERY ....
You can solve the mystery of the
Red Dog Conspiracy
entirely from
the print series
.
However, there are also clues (and a great deal of backstory)
on my blog
, and on
various
social media
formats
.
Patrons get other clues
. You may find clues
in my newsletter
. A stage play is in the works. I'm creating a graphic novel of Morton's side of the story. Who knows where this may end up?
Would you like to join us?
If you'd like to see this project go faster and reach more people, Patreon is a way you can help.


FAQ


What's Patreon?
With Patreon, you become an ongoing "Patron" of my work, like those rich guys back in the Renaissance. But you only need $1 USD a month (or the equivalent) to do it!

You give whatever amount you want every month to support my work, I take you behind the scenes with what I'm creating! We all have fun.

If you want to know even more about Patreon, check out this video
HERE
.
More questions?
There are lots of ways to find me!
Some of the things I make are already available for free (if you play your cards right) or will become available for free later on (or to buy, such as my books), but if you want to see them now! And first! And help me too! Then you're in the right place. :)
What would you do with the money?
Look at my milestones!
I'm a independent self-published author with a disability. My husband is retired. I do not have a big corporation paying my way like traditionally published authors do. So
every dollar helps
.
If you're interested in supporting my project, I'M SO GRATEFUL. But
please
do not
feel obligated to give me money, and
please
don't feel upset if you can't afford it. I try to have public posts on a regular basis so please follow along!
When you shop on Amazon, if you
use this link
(it goes to the Amazon main page for your country), it gives me a small commission on your purchases without costing you anything extra.
I feel fortunate to have you as a fan. I'm grateful for your support, whatever form it takes!

tl;dr
pledges are by the month
you can pay in just about any currency (minimum $1 USD - it's a Patreon thing)
you're charged when you sign up - you'll have access to everything right away!
the second time you're charged will be on the 1st, no matter when you joined (it's a Patreon thing)
there's something for everyone, every month
you can stop or change your pledge at any time
you're awesome whatever you decide to do
thanks so much!
Just want to make a one-time donation?
Click here
to be taken to PayPal.
ALMOST HERE!
This would completely pay my email hosting fees! (you can sign up to my newsletter here)

To send lots of email at once, I have to pay an email company to send them.

Getting to this level would would take a huge burden off the table for me.

When we hit this goal, I'll release the complete story of what really happened the night Jacqui was sold to the Spadros Family (from 12 year old Jacqui's point of view). More clues for you!

5 of 10
Recent posts by Patricia Loofbourrow
By becoming a patron, you'll instantly unlock access to 128 exclusive posts
By becoming a patron, you'll instantly unlock access to 128 exclusive posts