One Hug At A Time
is creating So we connect less with a screen and more face to face..
Select a membership level
ONE HUG AT TIME FOLLOWER
All updates of photos and stories on my 50 states journey to shrink the divide one hug at a time and my day by day diary of flipping my life.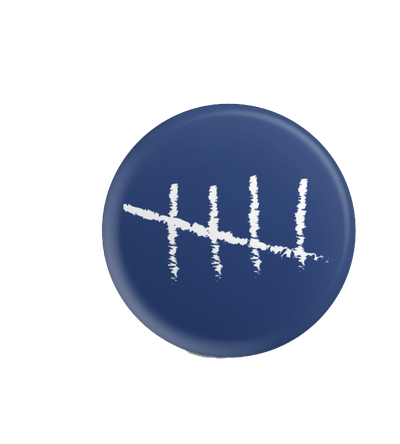 ONE HUG AT A TIME FAN
All benefits from $1 level plus a FREE One Hug At A Time promotional the longer you stay a fan the better the free gift gets. It starts out with a sticker. Then second month you get a button. Then third-month car magnet, Then a  coaster. Then a t-shirt. Then a hat......
About One Hug At A Time
The two biggest divides in our nation are politics, and even more the screens we gravitate to every day.  Me included.  It's time we connect less with phones, tablets, and computers, instead focus more on face to face interactions. Whether it's just giving someone a simple hug or sitting down for a nice chat, those one on one connections are crucial in the technology-driven society we live in today. I am doing two things to shrink the divide of technology and politics in my life.


FLIPPING MY LIFE
I see every day giving "Free Hugs" on the streets of  America how smartphones are destroying human connection in our society. I experience it firsthand in my own life the most. I myself have become an addict of my iPhone, diving deeper into it and less into my family, friends, and the real world around me. So I did something about it. I got rid of my smartphone and moved back to an outdated flip phone. It only calls, takes crappy pictures, and is torture to text on. That is it. The perfect phone for a guy in smartphone rehab.  It will not be easy I know, as the iPhone has become my drug of choice for so long. I will be creating a day to day diary of my detox, going from a phone that did everything to one that does next to nothing. You can follow my trials and tribulations here.


50 STATE HUG MISSION
So I am in the middle of my hug mission. Giving hugs to whoever opens their arms in all 50 states So far my daughters and I have given hugs in 22 states on a different bridge in each state because hugs make the best bridges. Not all we meet want a hug. Some just want to talk, but all want to be understood. Over 1300 hugs so far. Shrinking the divide in our nation one hug at a time. Follow our journey at www.1hugatatime.com/hug-mission.


MY ULTIMATE HOPE
My goal in this whole One Hug At A Time mission is to get more and more folks making a conscious effort to look less into a screen for connection and understanding and more towards each other face to face instead.
Recent posts by One Hug At A Time
By becoming a patron, you'll instantly unlock access to 29 exclusive posts
By becoming a patron, you'll instantly unlock access to 29 exclusive posts