Leo Dottavio
is creating Comedy Videos and HOW TO GET THE GIRL. I am the love coach.
Select a membership level
You Got Game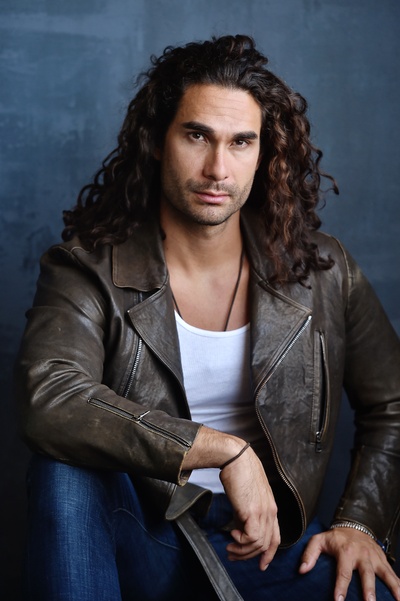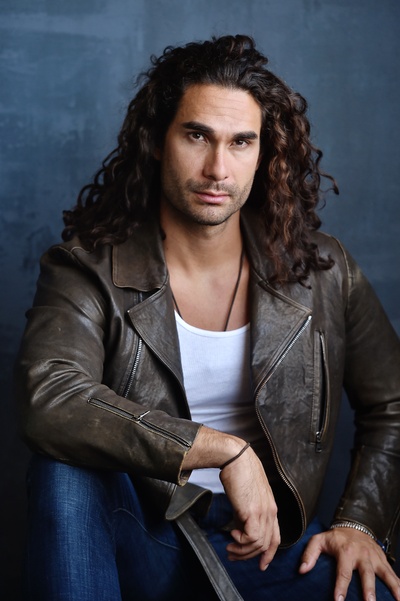 This is for you guys that might need a little pep talk every now and then, as well as some reminders on how to keep your pimp game strong. I'll be posting one video a week offering some tips on what does and what doesn't work with women. From texting and conversation starters, to fashion tips and advice on how to relax around the opposite sex. I will provide you with some very important dos and don'ts. 
I've seen it all and I can help you. 
I will answer all of your questions.
Fitness Pal
This is for the women or men who are looking for a fitness pal. I'm not a instagram fitness guy, I don't live at the gym, and I like to eat A LOT of carbs.... BUT I do have abs and I know how to use intermittent fasting and other techniques, along with exercises tailored to your body to achieve a physique desirable to women. I aspire to have a Greek physique. Others may like that hulking, Arnold-type physique. I like looking like I could not just take down a lion, but also outrun it. Think statue of David. I have my own take on fitness, so if you wanna check that out, this is for you.
The Ryan Gosling
 For the guy trying to get elite. This tier includes one video a week with fitness tips, motivational talks, and, of course, all the rules I follow to get girls. THIS WILL ALSO INCLUDE: one 15 min Skype a month where I can see you to check your progress and break down what needs to happen to get you to the NEXT LEVEL. My rules on hygiene, fashion, conversation, confidence, and fitness will help you get girls-- I guarantee it. I also have movies and tv shows that I can recommend that have the most believable ladies men for you to study.  NO MATTER WHAT YOU LOOK LIKE, or how you feel about yourself, I can get you where you wanna be. Lastly, this tier includes a shout out on my Insta story showing progress or just trying to see if some of those Bach fans might wanna get in your pants ;)
I will answer all of your questions
About Leo Dottavio
Hey guys, so it's kind of a simple story. I was a serious baseball player for a long time played division 1 and when that was all over and I didn't achieve my dreams I turned to the stage. I earned a theater degree, and eventually amassed about 40 plays under my belt, which is the bases for most of my performances on YouTube's booming channel "Danny Mullen" and "The Leo and Danny Show" Podcast. Ive been on big Hollywood sets as a stuntman and actor, you can look up my IMDB credits if you're interested under Leandro Dottavio. I also had a successful and tumultuous reality TV career that helped jolt my stand up comedy career. I perform regularly in some of LA's top clubs. I think of myself as I was called by Chris Harrison "a renaissance man". Nothing makes me happier than entertaining and helping people. Ask me things, watch my vids, I know that life ends one day so I'm living it the way I want too.

NOW the important stuff. I CAN HELP YOU
 I'm a legendary ladies man with top level game (never had any money to throw at girls. it's all from the noggin). I have also made a ton of mistakes in my love life but what I can assure you is that YOU can learn from MY mistakes. As Danny would tell you I am the best wing man in the world. Know that whatever you do in life it only gets better with some attention from the opposite sex, or the same sex either way I CAN HELP YOU. I have turned around the love lives of many of my friends with simple but super effective rules I learned growing up in a household with a lineage of ladies men. I learned some great things, some bad things, but at this point I can say I have mastered many of the different approaches to receiving the attention of women 

I CAN HELP WITH: Texting, in todays world the art of texting women is hard. I have proven many a time that not only can I help you be more interesting in conversation, but I can also pick the right moment to maybe send that special text that gets you OUT OF THE FRIEND ZONE.

I CAN TEACH YOU HOW TO DRESS.
A wise man once told me: I dress for the bitches not for me.

I can get you expert tips on FITNESS, because let's be honest that's an important trait in getting a woman's attention. 

I CAN HELP with hairstyles and grooming in general. How to make yourself the most appealing to women. Doesn't matter if you're short, tall, bald, or fat. I KNOW HOW TO GET YOU PUSSY.

SO.... If you wanna get pussy pledge to my patreon and I can help. 


I had two sisters growing up that also gave me vital insight into a woman's mind. I believe I am a master.
By becoming a patron, you'll instantly unlock access to 183 exclusive posts
By becoming a patron, you'll instantly unlock access to 183 exclusive posts
Recent posts by Leo Dottavio
How it works
Get started in 2 minutes