Zwiebelchen
is creating Gaias Retaliation ORPG - A Warcraft III mod
About Zwiebelchen
Hello everyone!
My name is Zwiebelchen and I'm the creator of Gaias Retaliation ORPG, a popular free mod for Warcraft III - The Frozen Throne.


If you haven't played this map yet and own a legal copy of Warcraft III, I'd say don't waste your time and
try it out
or visit our
forums
.
What is Gaias Retaliation ORPG?
For those of you who stumbled upon this page by coincidence:
Gaias Retaliation ORPG
is a free map for Warcraft III - The Frozen Throne. It aims to replicate an MMORPG-esque gameplay within the boundaries of what is possible with the dated engine of a 10 year old RTS game. And while the core formula ("Do quests, beat shit up, get loot.") remained mostly unchanged over the last 8 years of development, the game itself however, didn't.
Things like
visible equipment
on the characters (including body texture changes and selectable hair color), a complex
threat mechanic
, an intuitive
talent system
, a
soul collection
mechanic to further customize your characters and just recently even the introduction of
usable mounts
.
Some of the custom Mystic armor skins
And all that within the limited scope of only 8mb of download size...
... unless you download the official extension folder for Gaias Retaliation and drop it in your Warcraft directory, which adds an
intro cinematic
,
custom music
tracks and even 
voice acting
to the game.
The upcoming snow area.
Over the years of development (I first started working on this project back in 2008), Gaias Retaliation ORPG took a clear course in what it was aiming for: Achieving a highly addictive and satisfying gameplay experience for a player group of ideally 3-5 players with a highly intuitive design, but without sacrificing artistic fidelity in the process.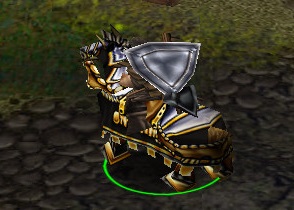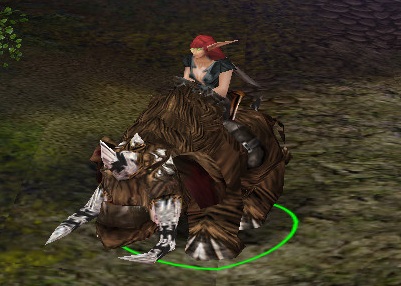 And I guess we could call that a success. Or at least this mod surpassed the magical 100.000 Downloads margin on
Hiveworkshop.com
within the last two years and achieved the 6/5 Director's Cut rating there.


So, what do you need money for?
As I mentioned above: Gaias Retaliation is (and always will be) completely free of charge. However, this does not mean that the development of this map is free.
And while I used mostly (free) creative commons resources in the development of this game, I feel that I hit the limits of what is possible without sacrificing my own personal finances for this project.
In fact, I already invested money not too long ago by paying fellow Hive-artist
Daenar7
for the creation of all the wonderful hero skins you can currently see in the game.
Getting supported financially will allow me to free some of my limited production resources by outsourcing art assets via commission work.
I will not put money into my personal pockets or do some shady business like making you pay for my new computer. I am working full-time as a teacher and get by just fine without robbing people of their money.
All
of the money donated to this project will flow into the creation of new art content, which will not only free up valuable development time for me (commissioned art content will not have to be done by me personally, after all), but also support all the great artists out there that try to make a living with what they love and do.
For more information on what I intend to do with the donations, check up the donation tier list.
Will there be donation rewards?
Yes, possibly. I will not make any promises, though. This is not a "pledge to receive cool goodies" campaign. This campaign is exclusively for the purpose of funding additional commission work for Gaias Retaliation ORPG, to take the workload of art asset creation from my own shoulders and push out new content at a faster rate.
However, for those people with a lot of disposable income, feel free to donate more than the minimum, but please don't feel entitled to having a definite say in the project.
I do value your suggestions (as I was always open to suggestions and criticism of the whole community), but I will ultimately always apply my own judgement about what is going to be implemented and what not.
After all, this is my baby and I'm not willing to let it go.
If you are interested in contributing more and still do want your goodies, check up the reward tier list about stuff I can offer.
Sincerely, Zwiebelchen


Select a membership level
As with the release of 1.2C and the new bosses, I will run out of the custom armor skins. Reaching this goal will allow me to pay for another commission job getting me new skins to work with, to increase the variety of skins even further.
1 of 4
Recent posts by Zwiebelchen