>>>>>>>>>>>>>>>>>>>>>ATTENTION!  <<<<<<<<<<<<<<<<<<<<<<<
This is a secondary account I made a long time ago. Visit the main account 
here
, please. <3
Hello! My name is Maripaz
(Mari if you prefer)
and I'm a freelance comic book artist/illustrator from Madrid (Spain).
I've worked in several animation projects and illustrated some books, but what I love the most is writing and drawing comics. I've published a couple of comic books in France so far (
"Élinor et Jack"
and
"Princesse Capucine"
), and I hope to create many more.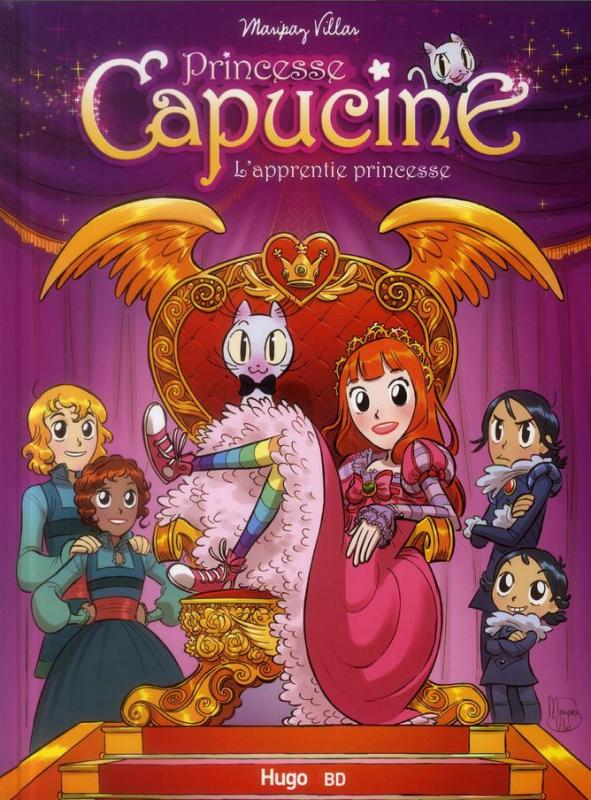 I'm currently developping a new comic book, hoping it becomes a
super bestseller
in a very near future, and meanwhile I'm posting online a series of comic strips that you can read on 
Line Webtoons
.
Maybe you know it already: I call it
"Miss Abbott and the doctor"
(formerly "Superstition"), and it's a romantic comedy placed in the 19th Century and starring
Cati Abbott
and
Doctor Andreas Marino
. I've been drawing their adventures for some time now with the only purpose of entertain me and entertain the readers.
Writing and drawing these strips means a
lot of hard work
and is a really long process that consumes all my spare time so the
comments
and any
contribution
you're willing to leave are hugely appreciated. 
What do you get being my (beloved) patron, you ask? You get more chapters and more frequent updates: if I don't need to worry about how to pay the bills (and accepting poorly payed jobs) I'll be able to keep writing and drawing this story and posting it without delay. And, when its ending comes, I'll start the new story I'm already working on (new characters, new awkward situations, same silly humour).
And there's also some rewards!
Thank you very much for passing by and for your support.