Camerapeople.Tv
is creating original content for Film and Tv.
Select a membership level
Turnover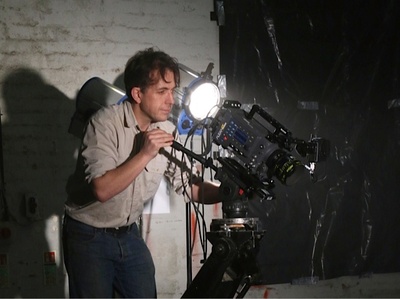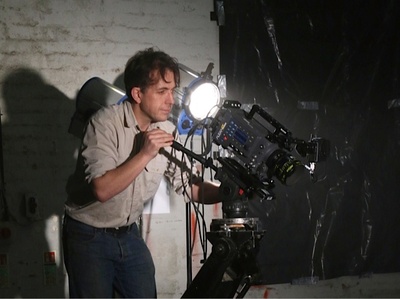 Thanks for getting involved. $2 is roughly £1.38.
Every little helps. We value every contribution.
Running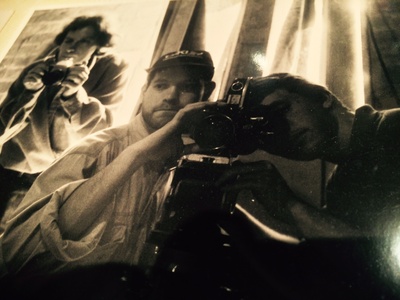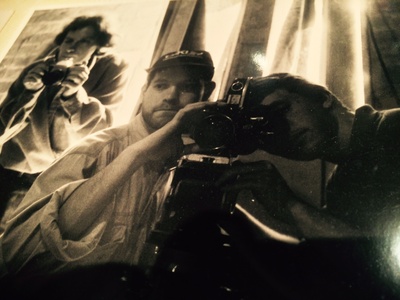 You get a personnel thank you online. $5 is around £3.45
Thanks for helping getting us get started on producing new content.
Speed
Early access to online updates of filming progress.
You get a personnel thank you online.
About Camerapeople.Tv
CamerapeopleTv is a production company and online TV channel that produces original content for film and TV and the internet.
The channel that tells the story of people who work behind the camera in Film and TV with a particular focus on Special Effects and Practical Effects.
It documents the lives of individuals that produce the images that you see every day on your screens.with behind the scenes interviews and recreations of your favourite shows.
We record the history of film and Television to educate and inspire people into producing more creative innovative programs for future generations.
The idea for this channel comes from having worked as Director of Photography
on a number of Documentaries looking behind the scenes.
Most famous of which is Filmed in Supermarination.
Working as Director of Photography recreating the original look of Thunderbirds and filming interviews with the crew and voice artists working on so many behind the scenes documentaries as cameraman gave me the idea to start this channel With the help of Patreon Supporters I will make my own documentaries and films.
David Graham Hicks
is a Director of Photography/Lighting Cameraman best known for his work recreating three new episodes of
Thunderbirds (2016)
and the award-winning documentary
Filmed in Supermarionation (2014)
.
David's fascination with the worlds of
Gerry Anderson
began with amateur filmmaking,
At a very young age David and his friends Mathew and Terence Teevan copied the work of there most loved programs in there back garden using Super 8mm cameras.
Emulating the model work of effects genius
Derek Meddings
and creating there own episodes of
Thunderbirds
. This fuelled his ambitions to become a professional cameraman. David spent 30 years shooting News, Corporate, Documentaries and Drama, but the chance to relive a childhood dream arrived in 2015. Life turned full circle when David worked as a cameraman on documentaries about
Terrahawks
and
Supercar.



This lead to work for the definitive feature-length documentary on the subject,
Filmed in Supermarionation
.
This involved not just talking-heads interviews, but re-creations of puppet scenes in newly scripted linking material, matching the style of the 1965 classic.
David trained at Gateway Films in North London, makers of educational films and early BBC wildlife series. Initially a runner, he worked his way up, quickly taking over as chief editor and cameraman. Assignments included helicopter shoots, off-road (for Suzuki) and Royal engagements at the Guildhall, before he turned freelance, filming political events and news items for the Spanish channel TV3, ITN, Sky and the BBC.
Outside Broadcasts or multi-camera large events:
Princess Diana's funeral
, British General Elections,
Tony Blair
at No.10 and
President Obama
's visit to the G20. Noteworthy concerts:
Cirque du Soleil Live
at the Royal Albert Hall,
Whitney Houston
at Wembley and
Prince
Live at the Formula 1, in Abu Dhabi.An early adopter of green technology, David owns both a hybrid and an all-electric car. He is interested in environmental issues, so enjoyed working on a documentary about climate change called
Disruption
(2014).
One of the first behind the scenes documntraries that I was involved in was
The Making of Hitchhickers Guide to the Galaxy.
In 2015 he was in New York for
Cartoon Carnival,
a film about pre-Disney animation.
Director of Photography on early animation documentary.
Director of Photography behind the scenes documentary.
Lessons learned from this experience were further developed in the three new episodes of
Thunderbirds
. David's lifetime of skills were brought to the fore: shooting miniatures and puppet-scaled sets, high-speed photography of models, matching the original 35mm celluloid 'look' with to Arri Alexa HD cameras.
Director of Photography on Three new episodes.
After working on new episodes of Thunderbirds he was also asked to shoot adverts for Halifax web site.
Director of Photography on Documentary about Century 21.In 2018 David Teamed up with Andy Rolfe and created Camerapeople TV
to make original programs.
Our first project was Cloudbase a tribute video celebrating 50 years of Captain Scarlet.
Most recently David and Andy have been raising money to film Brand new puppet series Mob Street.
At the moment Mob Street is on hold and Camerapeople TV has a new vision to produce its own documentaries looking behind the scenes of film and TV.
Look out for news coming soon.
Goal 1
Can put work on Camerapeople one full day.


1 of 4
By becoming a patron, you'll instantly unlock access to 2 exclusive posts
By becoming a patron, you'll instantly unlock access to 2 exclusive posts
Recent posts by Camerapeople.Tv
How it works
Get started in 2 minutes