Sam Griffin
is creating Video Game Covers
Select a membership level
Index Finger Apprentice
You'll get an
MP3/FLAC
of every cover I have and will ever put out.  Also, you'll be able to hop on my Patreon-only-
Discord
-channel where you can listen to me practice and we can all chat about life/guitar/Shrek/Chipotle.  Ya know ... life stuff.
DOWNLOAD ALL MUSICZ
PATREON ONLY DISCORD
Barre Chord Connoisseur
Slip a tune into my 
Song Request Box
.  Every month I'll choose at least one on them do to a cover of!  I'll shout you out at the end of the vid if I pick yours.  I'll also upload a vid of my song selection process.  To top it off you'll get access to my
Secret Snapchat
that I update daily with videos of me working on stuff, thinking out loud, and being an idiot.
SONG REQUEST BOX
SECRET SNAPCHAT
$1 REWARD TOO! (mp3/flac downloads, discord channel)
Pull-Off Pimp
If you donate at this level you're gonna get a
TAB
of every arrangement I do. That's right. Every note of every song.  Impress your friends.  Impress your family.  But most importantly ... impress yourself.  AND ME. 
TABS OF EVERYTHING!
$1-3 REWARDS ALSO (audio downloads, song suggestion box, secret snapchat, discord channel)
About
Thanks so much for checking out my Patreon page!  Just the fact that you're here is awesome.  Read on below to learn more about what the heck is going on here ...
What is Patreon?
Hey you. Welcome to my freaking Patreon page. They way this whole thing works is this: you decide "Hey this Sam Griffin guy seems pretty okay. I think he's so okay that I'm gonna to give him a dollar every time he puts out a video. Yeah, that sounds okay." And then I basically love you forever because you're helping me live AND produce new video game music covers. Patreon is absolutely the coolest, most awesome platform out there for helping creators receive direct support from their most generous fans.
Where your cash goes
I quit my job selling cell phones in Costco and decided to work really hard doing as many awesome covers as I can manage. I'll be putting out 2 big videos a month (and also random vlogs and tutorials that you won't get charged for). This is only possible because of those of you out there who are supporting me right now. I'm more grateful to you guys than I can express. If you can part ways with even a dollar a video, it will absolutely make a difference. BUT if you're strapped for cash, by all means, don't feel obligated to donate. My videos are free to watch and always will be.  
Short version of above: Your $$ buys me Chipotle so I don't die.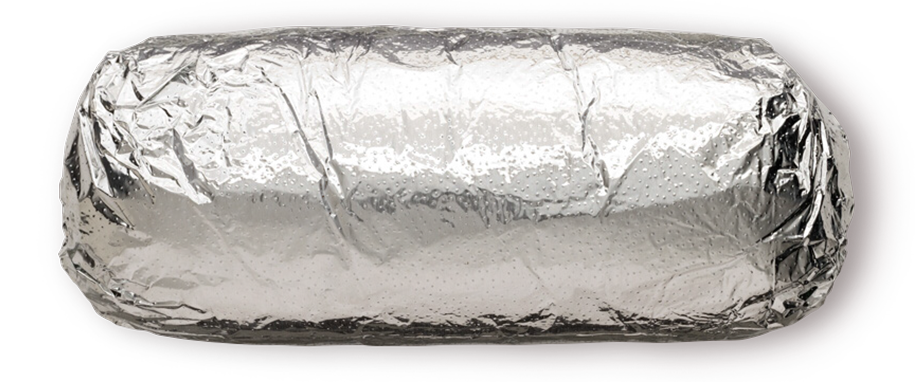 Sweet Rewards!
And if just supporting me wasn't enough (which it isn't) there are also some pretty radical rewards you can get depending on how much you decide to give.  Note: I just recently pushed all the $20 rewards into the $10 tier!  SWEET!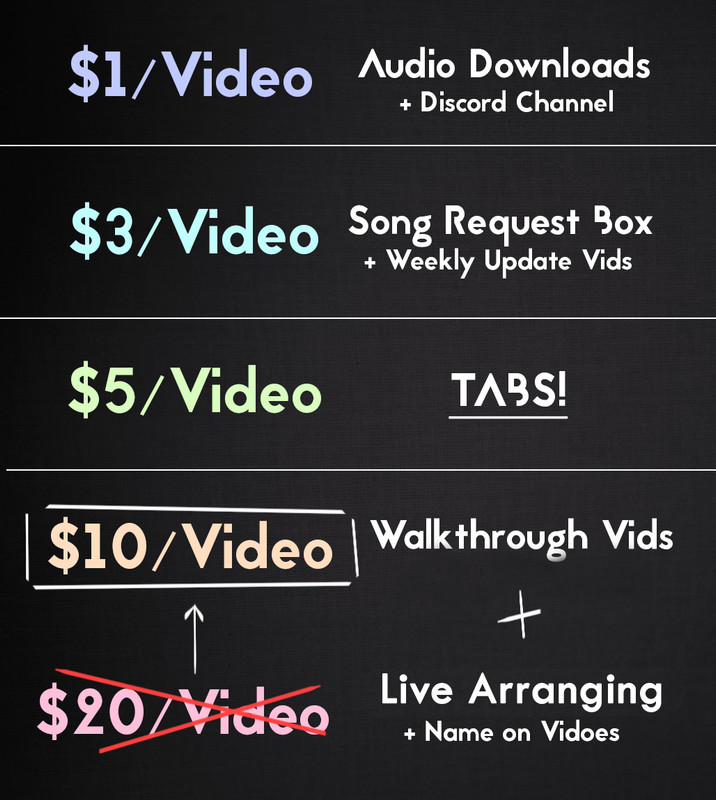 FAQ:
How many videos do you release each month?:
Around 2 cover videos a month. Any other stuff (like tutorials or stupid vlogs) you won't be charged for. You can also set a monthly maximum so you never go over your donation budget.
I can't afford it, bro. Can I still become a Patron?:
No worries my friend! Even a dollar per videos helps me a ton. And if that's too much don't sweat it. Just you watching my videos makes me happy : )
Can I stop donating in the future?:
You can lower or cancel your donation anytime and it's completely fine. Don't ever feel obligated or guilty if your financial situation changes. That's your money dog. USE IT!
What if I only want one TAB?:
Dog, all you gotta do is pledge $5 for the month, set your monthly maximum at $5, and cancel your pledge next month. Easy as literal pies.  
How Is a Video Made?  
We made it!  Thanks so much guys. 
Here's the video: https://www.youtube.com/watch?v=OEUt2r4YJWc
1 of 1
By becoming a patron, you'll instantly unlock access to 440 exclusive posts
By becoming a patron, you'll instantly unlock access to 440 exclusive posts
Recent posts by Sam Griffin
How it works
Get started in 2 minutes