Ing
is creating Visual Art
Select a membership level
Thank-Ing
Thanks
-WIP and Sketches shared
-Can participate in Sketch Suggestion Wednesday Nights
Participate-Ing
Sincere thanks.
-Blog Update
-Access to WIP Sketches and Works
-Access to All Finished Art Early

Help-Ing!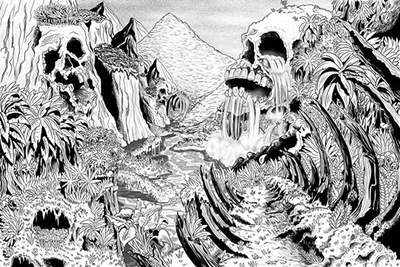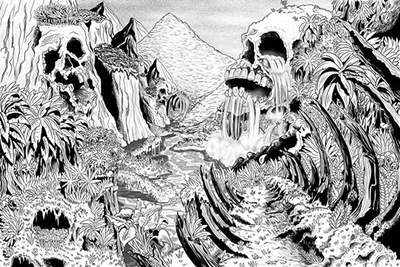 -Access to Monster Maker Project Art Early and WIP for it!
-WIP of Comic art and Commission if applicable 
-Monthly Quick Sketch E-mail sent to you
About Ing
Hi my name is Ing. I'm a graphic artist and illustrator.
 My work has been published in 
Strange Romance
by 
Phantasmic Tales 
For the stories My Marble 
Heart (written by Charlotte Finn), I'll Be Your Mirror in vol 1 and Embolden By Spiral by Dee Em Elms in Vol 2.
 I love drawing and art it is my life's passion. The problem is that i have a bunch of ideas for cool projects and new places to take my art but am hampered by monetary and day job concerns. Up until now I've been mainly getting my exposure through my Twitter account but am looking to expand and get more serious about my craft. By supporting this patreon you're supporting me to do more art and drawings more often. You will get access to finished art early, WIP art, and blog notes
An ongoing project I am excited to announce is the...


MONSTER MAKER PROJECT
I like making monsters, they're my beautiful little horror angels. I want to share by beasties and ghoulies with you. Twice a month I will be updating the project with a monster running on a shared theme. Once the theme is done we'll move onto a new one. Potential themes are
Demons of the Ars Goetia
Monsters of D&D and Pathfinder redesigned
Classic Fantasy and Horror monsters
Sentai Monsters
Monster take on the Pokedex
Cryptids and Folklore creatures of North America
Fake Pokemon of New Jersey
Much More
 Patrons will get access to this, patron exclusive entries, and in depth fictional lore I will have written up on the monster. As more funding goals are met I will update more often and do additional projects and bonuses including
Updating Increased to Weekly
Additional Project: The Fake Pokemon of New Jersey
D&D or Pathfinder Stats for Monsters where applicable
As support goes up I'll be able to dedicate more time and hopefully increase updates to weekly. Special patrons will also get access to codex and lore entries for each monster and patron exclusive entries to the project.
You can find my work at 
http://ing4art.com/
When I reach 20 per month Monster Maker project will update Once Every Two Weeks 
1 of 4
Become a patron to
Unlock 151 exclusive posts
Connect via private message
How it works
Get started in 2 minutes